Expert Advice with Ian Hosking Richards.
Nowadays there are a plethora of paid mentoring programmes and property education courses available that are expensive and promise a lot. But can they deliver, and should you be rushing to sign up on the dotted line?
Over the years I have attended quite a few courses, some paid for and some free. The most I have ever paid for a single course is $7,000 and I think that it was definitely worth it. But there have been others that I have attended where I didn't feel that I got much benefit. So, without the gift of hindsight, how do you avoid parting with thousands of dollars for something that falls far short of your expectations?
A key consideration is that of affordability. If paying for a course leaves you without enough money to go out and buy a property, then don't do it. Although this seems an obvious conclusion, I have met investors over the years that have spent so much money on educating themselves that they didn't have enough savings left over to purchase anything.
It appears that the only qualification for joining most courses is the ability to pay - If you are prepared to pay the money you're in, regardless of your suitability for the particular strategy advocated. This is why many investors sign up to expensive courses to learn information that they will never be able to put to any practical use in furthering their goals. There are lots of great strategies out there, all with varying degrees of complication and risk. You must decide your strategy first, and choose a course that compliments your strategy rather than choosing a course simply because it sounds good.
Some courses that are likely to be unsuitable are easier to spot than others. We have all seen courses advertised with headings like 'How To Buy a House For $1'. These courses are invariably run by 'self-made multi-millionaires' who tend to end up bankrupt and in prison, leaving thousands of investors angry and ripped off. If it sounds too good to be true, it probably is.
Personally, I have never charged any of the many investors that I have mentored over the years. It just doesn't sit right with my philosophy. This allows the investor to keep all their money to put towards a property purchase. And because I do not charge for mentoring, I can make sure that the investor is a really good fit for my strategy, and I can be confident that I can add something significant to their property journey. If I feel that I am not the right person to help them I will be honest, and point them in the direction of someone who I feel would be a better fit.
If you like the idea of working with a mentor who is perfectly matched to you and your specific needs, without the need to spend thousands of dollars on expensive mentoring fees, please get in touch, I would love to hear from you, and I may be able to help.
..........................................................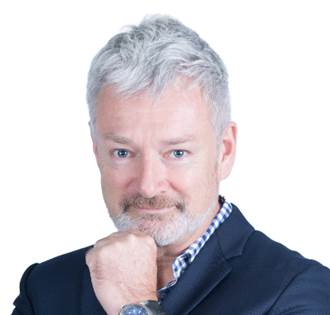 Ian Hosking Richards is a successful property investor with a portfolio of over 30 properties. He is the CEO and founder of Rocket Property Group, a leading independent real estate agency that helps hundreds of people each year enter the property market or grow their existing portfolios.
For further information or assistance, please visit www.rocketpropertygroup.com.au or call 1300 850 038.
To read more articles by Ian Hosking Richards, click here
Disclaimer: while due care is taken, the viewpoints expressed by contributors do not necessarily reflect the opinions of Your Investment Property.