Expert Advice with Ian Hosking Richards. 23/03/2012
The subject of valuations, and specifically low valuations, seems to be an ongoing issue in the property industry. I last covered this topic way back in May 2010 (issue 34), and things certainly do not seem to have got any easier, or more transparent, since then. In fact, they appear to have become more complex
One common complaint is the sheer inconsistency of valuation reports between one Company and another, and even between different valuers working for the same Company. To my way of thinking, it should not be that hard to value a property. If all valuers are trained to the same standard and using a similar process we should not get the wide variations that we often see. So where is it going wrong?
You get what you pay for
Banks do not pay full price for a valuation. They order them in bulk at a large discount. If valuers are being paid less for doing bank valuations they will be spending less time on the file. Which could mean a compromised report. If lenders paid a realistic fee for service I believe that there would be less issues with valuations. Ultimately the additional cost will be passed on to the borrower, but I believe that this is a necessary expense that will ultimately benefit all parties.
Interstate Investors
Michael Matusik recently reported that valuers usually do not use sales made to interstate and overseas buyers as comparative sales, based on the belief that non-local buyers are uneducated and pay higher prices than local buyers. This is a naïve assumption that is disrespectful to interstate and overseas investors and I do not believe it is a true reflection of what is happening in the market place. Investors today are much more sophisticated than they were in the past and thanks to the internet and other online resources are able to make informed decisions regardless of where they are buying.
Disclosure Statements
With Queensland purchases valuers routinely ask for the 27c – the document that discloses the selling agent's commission. If the commission shown is more than the standard Real Estate Institute of Queensland commission, the excess is often automatically deducted from the purchase price. This is illogical. The way in which a vendor chooses to allocate their marketing budget should have no bearing on the fair market value of the property.
Distressed Sales
A distressed sale is where a property is sold as a matter of urgency, often at a loss or below it's fair market value. Such sales are not supposed to be used as 'comparable sales', but nevertheless they sometimes seem to find their way on to a list of comparable sales. With valuers having a limited amount of time to spend on each file I would question whether they have the resources to determine whether each comparable sale that they have listed on their report is a true reflection of current market value.
Summary
A property's value should not be affected by the geographic location of the purchaser, or how the vendor decides to distribute their marketing budget. This is utter nonsense. It should also have nothing to do with the contract price (which the valuer will be aware of).
I believe that bank valuers are overworked and underpaid. They are also mindful of their professional indemnity insurance premiums and are often too conservative. This dynamic, when combined with all the above factors that appear to have some influence on valuers, and it is no surprise that valuation reports can come in all over the place – and if you are an interstate purchaser attempting to buy through a property marketing Company in a slow market, you might as well give up before you get started!
Although this article may make it sound like the chances of getting a fair valuation are remote, that is not the case. Particularly in booming areas such as Gladstone and Mackay, low valuations are the exception rather than the rule. So if you want to pick up a great investment and avoid valuation problems, sticking to the proven hotspots is the way to go. Happy investing!
..........................................................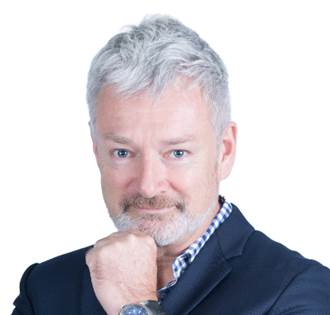 Ian Hosking Richards is a successful property investor with a portfolio of over 30 properties. He is the CEO and founder of Rocket Property Group, a leading independent real estate agency that helps hundreds of people each year enter the property market or grow their existing portfolios.
For further information or assistance, please visit www.rocketpropertygroup.com.au or call 1300 850 038.
To read more articles by Ian Hosking Richards, click here
Disclaimer: while due care is taken, the viewpoints expressed by contributors do not necessarily reflect the opinions of Your Investment Property.