Expert Advice with Ian Hosking Richards
Lower interest rates, rising rents, greater confidence, and no changes to negative gearing ... Property investors, along with many others, are heaving a sigh of relief and ready to go back to business as usual. But did they miss out in the run-up to the election?
It has been an interesting six months. The property market was quiet prior to the election as investors held back due to reports of a falling market and lack of credit availability, as well as concerns about potential policy changes. Now it looks as if everyone was worrying for nothing. Hindsight is a wonderful thing, but were investors right to hold back and wait to see how things panned out post-election?
Let's first consider the 'falling market'. Any discussion is only relevant if the information is specifi c to that given market. The problem with the tabloid press is that their property reporting appears to be agenda-driven and very generic in nature.
The Australian property market is characterised as 'booming' or 'busting', and their viewpoint often tends to correlate loosely with where Sydney is sitting on the property clock. These sweeping generalisations disguise the fact that large numbers of suburbs in Sydney and Melbourne have increased in value over the past year, as have many regional areas.
Recently, 28 of my investors settled on properties purchased off the plan in Melbourne. Because there has been so much negative publicity about the declining Melbourne market lately, some investors were a little concerned in the lead-up to settlement. Would they get a low valuation or be unable to settle due to tightening credit policies? I am happy to report that all investors were able to settle; 26 properties were valued at contract price, one property was valued above contract, and one came in a little low. And local lenders were hugely supportive of the recommended projects and actively campaigned to write the business.
But what about negative gearing – surely that change would not have been good for investors? I would certainly agree with that statement. However, the abolition of negative gearing would not stop people from becoming wealthy through property. Just look around the world – Australia is one of only a very small number of countries that give such tax concessions to investors. Investors in other countries enjoy no such benefits; nevertheless, thousands of new property millionaires are created each year.
Negative gearing has been a hot topic ever since I started investing over 20 years ago. Much has been spoken about it, but very little has actually changed, despite all the hot air. After Labor's recent resounding defeat in the general election, they may be wise to dial back their rhetoric a bit on this topic, as it is clearly not popular with voters.
My personal philosophy is that, whenever I have borrowing capacity, I make an investment decision based on the research that is available to me at the time. 'You snooze, you lose', as the old saying goes, so try not to worry too much about what may or may not happen in the future, as it will inevitably lead to procrastination and missed opportunities.
..........................................................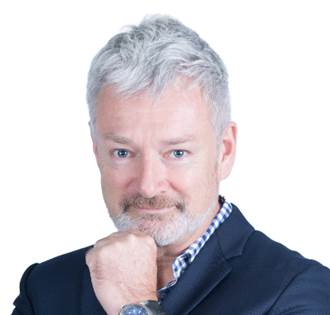 Ian Hosking Richards is a successful property investor with a portfolio of over 30 properties. He is the CEO and founder of Rocket Property Group, a leading independent real estate agency that helps hundreds of people each year enter the property market or grow their existing portfolios.
For further information or assistance, please visit www.rocketpropertygroup.com.au or call 1300 850 038.
To read more articles by Ian Hosking Richards, click here
Disclaimer: while due care is taken, the viewpoints expressed by contributors do not necessarily reflect the opinions of Your Investment Property.