Expert Advice with Ian Hosking Richards. 09/01/2019
When building a property portfolio, your average investor tends to drift slowly in the right direction according to what they feel is realistic at any given time. However, a more focussed approach is necessary in order to achieve the best results.
When I meet with a new investor, one of the first questions I invariably ask is 'What kind of financial result are you hoping to gain from investing in property?' Understanding the precise expectations of the investor is critical for planning the property journey. Once we know the timeframe, and how much passive income is required, we can financially model the required result to see what needs to be done in order to reach the desired goal. We can then be very strategic and directed in our actions. The problem with having no specific goal is that you start a journey not knowing where you are going to end up. It can even be hard to ascertain, at any particular point, whether you are doing well or not.
I have always found it helpful to break down the property journey into four distinct phases -education, acquisition, consolidation and enjoyment!
Education
A lot of investors get stuck in this phase. Last month I wrote about how focussing on strategy first, rather than property, can be a great way to get investors moving forward more quickly, and with greater confidence and purpose. It is important to acknowledge that you are never going to 100% sure, however much you have researched the topic. Being prepared to take a leap of faith is important. Remember, the real education will occur when you go through the process, not by reading about it as a theoretical subject. Aim to spend a maximum of 3 months getting yourself up to speed.
Acquisition
This is an important and exciting stage, but can also be quite daunting, so it is good to have a more experienced investor helping you to stay on track and make good investment decisions. Depending on your financial goals, the plan could be as simple as acquiring one new property per year for the next seven years.
Consolidation
Because we rely heavily on borrowing to fund our wealth creation, we typically end up with a reasonable level of debt. Therefore a consolidation phase is necessary. If we have allocated a few weeks for education, 7 years for acquisition, and 8 years for consolidation, we should be ready to reach the enjoyment phase and reap the rewards in just over 15 years.
Summary
Given the above scenario, building an asset base that would give you a passive tax free income of $100,000 per annum in around 15 years is entirely achievable for your average investor. My aim is always to target well researched, well located properties that are self-funding from day one, even with high levels of borrowing. Compare that with your average superannuation fund, and there really is no comparison. And if you start early enough, you may not even have to wait until you are pensionable age.
If you would like help with modelling your ideal investment scenario, please contact me at ian@rocketpropertygroup.com.au.
..........................................................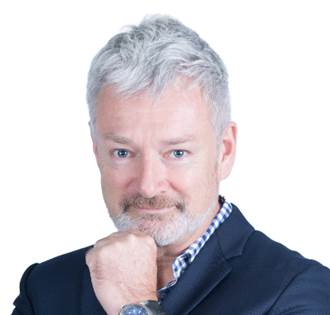 Ian Hosking Richards is a successful property investor with a portfolio of over 30 properties. He is the CEO and founder of Rocket Property Group, a leading independent real estate agency that helps hundreds of people each year enter the property market or grow their existing portfolios.
For further information or assistance, please visit www.rocketpropertygroup.com.au or call 1300 850 038.
To read more articles by Ian Hosking Richards, click here
Disclaimer: while due care is taken, the viewpoints expressed by contributors do not necessarily reflect the opinions of Your Investment Property.