Every few years I hear a bit of commentary along the lines of "adapt to the new phase in the cycle. Everything is different now. What worked in the past won't work now".
"An investor's strategy should change based on their personal circumstances, not on the circumstances of a specific market"
If you're young, you need growth in your assets. If you're entering retirement or hamstrung by tight cash-flow, you need positively geared properties.
Changes in your personal circumstances lead to changes in your strategy, but it's not changes in the market that trigger changes in your strategy.
Why they say it
Imagine there's an investment professional that only operates in a certain patch, a particular area of a city. And imagine that patch has gone through a change recently; perhaps the latest growth surge has come to an end.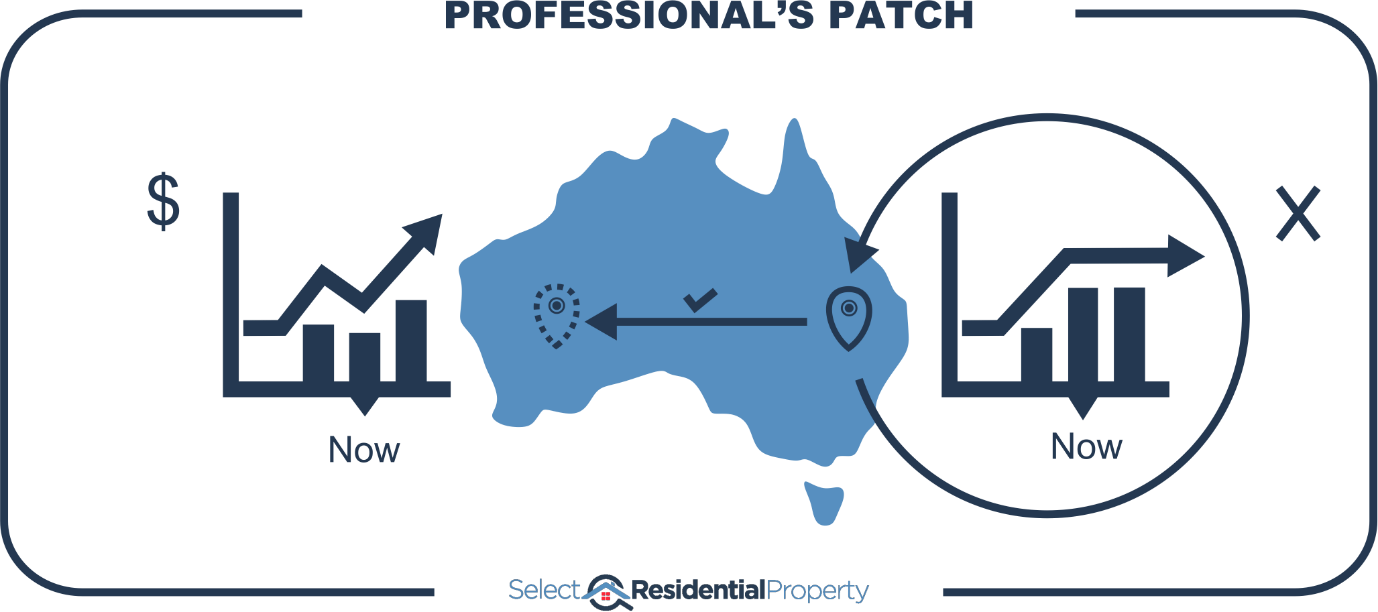 Rather than put their clients in the next growth location, which might be somewhere else in Australia, outside their patch, they put their new clients into the same area and simply manage their clients' expectations for growth.
Sydney, Perth & Hobart
There's more than one property market across Australia. All you need to do is change the focus of where you're investing.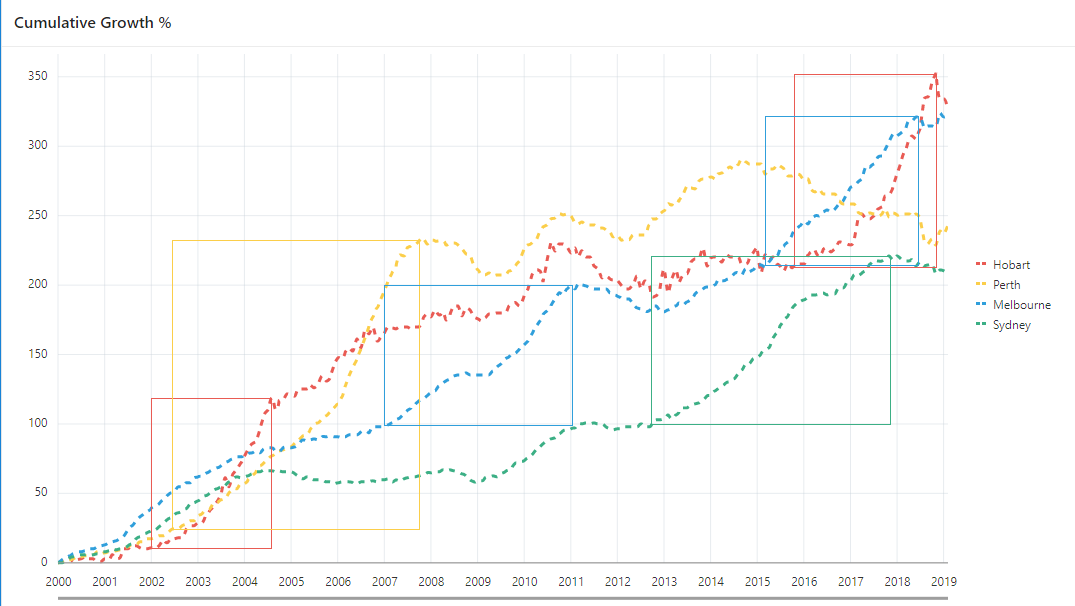 This chart shows that for the last 20 years, there have been opportunities in all but about 3 years. And this is looking at only 4 cities. The chart gets too busy if we include a few more of the popular ones like Brisbane, Adelaide and Canberra. And there are dozens of regional markets too.
And this is just looking at city averages. There are even more extreme cases when you consider individual suburbs within a city. Even when Sydney was fading across 2017, there were still some suburbs outperforming the averages.
We have tremendous diversity in economies across this country and tremendous diversity in suburbs across cities. What this means is that…
"It is difficult to find a point in our history where there wasn't a single suburb booming"
Summary
So, if your strategy is to pursue growth, then pursue it anywhere around the country. There's bound to be a market at the start of its boom phase somewhere. It's so much easier now days to research suburbs interstate. You don't have to adapt; you just have to look further afield.
....................................................................................
Jeremy Sheppard is head of research at DSRdata.com.au.
DSR data can be found on the YIP Top suburbs page.
Click Here to read more Expert Advice articles by Jeremy Sheppard
Disclaimer: while due care is taken, the viewpoints expressed by contributors do not necessarily reflect the opinions of Your Investment Property.