Expert Advice with John Lindeman: 28/09/2017.
One of my children's favourite stories was the Very Hungry Caterpillar. No matter how many times they heard the ending, there were always gasps of amazement when the caterpillar changed into a beautiful butterfly.
What seemed like a miracle to them is actually a normal part of the life cycle of many insects, but it took me a long time to realise that this is also how the property market often behaves.
Many suburbs and towns are like very hungry caterpillars, devouring their way through investor funds, eating up cash flow, leaving behind a trail of falling prices and yields. These are suburbs where demand is low and vendors are competing against each other.
But like the butterfly triumphantly emerging from its cocoon, these suburbs can sometimes turn into a thing of beauty with booming prices and soaring rental yields. Of all the 15,000 suburbs and towns in Australia there are only a few hundred such suburbs and only a handful of them have excellent growth potential over the next few years. They may appear to be changeless like a caterpillar's cocoon, but hidden from view, their housing market dynamics are about to generate steadily rising numbers of buyers and reducing stocks of properties for sale. As they trend upwards, prices will start rising and they can become boom markets within a few years.
How do you find them? Look for areas where an imminent change in housing demand is likely. For example, one of the most obvious changes at present is coming from increased overseas tourism. According to the Bureau of Tourism Research, tourists generate up to three times their number in new accommodation, dining, guiding, transport, entertainment and other tourist related jobs. Plus, tourism also has a flow-on effect which engages whole communities in construction, retail and supply chain industries. The number of Chinese tourists is rapidly rising and estimated to climb to 1.5 million arrivals annually within five years. So it's just a matter of determining where they will visit, what effect this will have on local economies and then estimating the benefits to local housing markets.
Most Chinese tourists live and work in huge densely populated and highly urbanised cities such as Shanghai, Beijing and Guangzhou and when they holiday in Australia seek unspoilt natural environments and unique flora and fauna. They find these attractions in tropical north Queensland, Kangaroo Island, the Great Southern region of Western Australia and in Tasmania's wilderness areas. Many of these locations have local economies and housing markets which have proven to be very hungry caterpillars for investors over the last few years.
While local economies in these areas are recovering with the arrival of the Chinese tourist boom, their housing markets have yet to respond. The reason is that growth in such holiday and resort housing markets doesn't start with a rise in buyer demand, but with growth in rental demand. This is because many tourism industry workers are students and back packers on working holidays themselves. They enjoy flexible working hours and the generally lower skill requirements for tourist jobs, combined with the local attractions of the area. That's the reason why long neglected tourist areas can still be experiencing housing price falls even though rental vacancies and listings are disappearing as the local tourist market recovers.
Astute investors know the first signs that these housing markets are about to emerge from their cocoons. It's when rental vacancies dry up and property managers are creating waiting lists for tenants. Then, rental yields rise and other investors take notice, competing with each other to secure properties. Suddenly, a new housing boom commences just like a butterfly triumphantly taking flight.
.................................................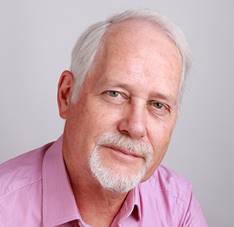 John Lindeman is widely respected as one of Australia's leading property market analysts, authors and commentators.
Visit Lindeman Reports for more information.
He has well over fifteen years' experience researching the nature and dynamics of the housing market at major data analysts.
John's monthly column on housing market research featured in Australian Property Investor Magazine for over five years. He is a regular contributor to Your Investment Property Magazine and other property investment publications and e-newsletters such as Kevin Turners Real Estate Talk, Michael Yardney's Property Update and Alan Kohler's Eureka Report.
John also authored the landmark books for property investors, Mastering the Australian Housing Market, and Unlocking the Property Market, both published by Wileys.
To read more articles by John Lindeman, click here
Disclaimer: while due care is taken, the viewpoints expressed by contributors do not necessarily reflect the opinions of Your Investment Property.