It won't be deterred by rising unemployment, housing finance restrictions, buyer confidence or economic downturns.
It has the power to radically alter housing prices and rents, and it's about to be unleashed on our property markets. What is this elephant in the property market and where will it reveal itself?
The elephant is the massive movement of people from one State or Territory to another that will result in large changes to our property markets.
The biggest changes to property markets are made when people move
People change housing demand and supply when they move, because we all need a place to live. When enough people move, they can dramatically alter housing prices and rents in the process.
Before our internal borders were closed, around three percent of our population moved from one State or Territory to another each year. Right now, hundreds of thousands of people are waiting for the borders to fully reopen so that they can do the same.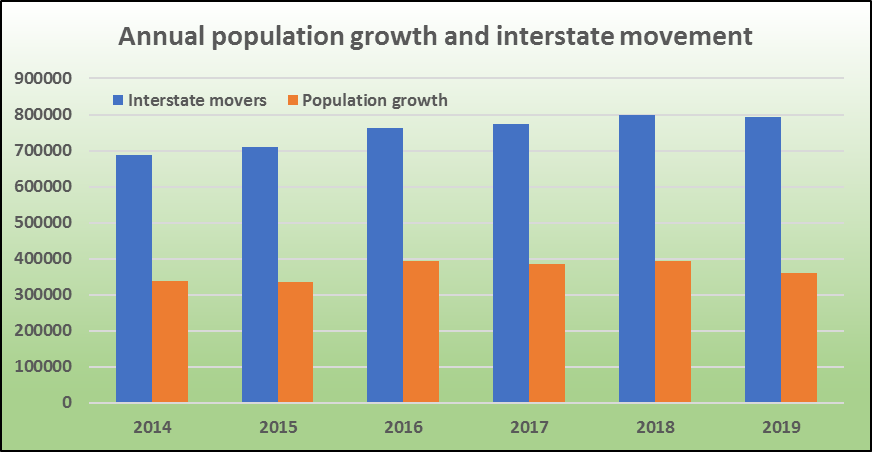 As this graph shows, the numbers of people relocating within Australia from one State to another each year has been more than double our total population growth, leading to far more significant changes in housing markets than growth causes.
This graph clearly demonstrates that before the pandemic there were twice as many people moving as there were new residents arriving or being born here, but there's much more to it – these relocators pack a double whammy. Not only does every moving household increase demand by needing a new home where they move to, they leave an empty one behind, increasing housing supply where they move from.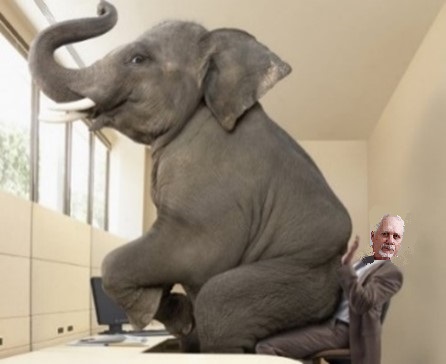 That's hundreds of thousands of properties changing tenants or owners each year as people move from one State to another. It's like a huge elephant making its presence felt wherever it decides to move around.
With such massive numbers of people moving, why is this phenomenon going unnoticed? It's partly because the current border closures have stopped interstate movers in their tracks.
The elephant is hidden from our view
Yet, even when our State borders reopen, the potential effect of these relocations is still likely to go unnoticed. This is because many statisticians and economists quote and rely on net interstate migration numbers, not the total number arriving or leaving.
Net interstate migration numbers leave us with a distorted view of what's actually been going on. For example Canberra's net interstate migration last year was zero, but what this hides is that 22,000 residents left the ACT, and another 22,000 new residents arrived.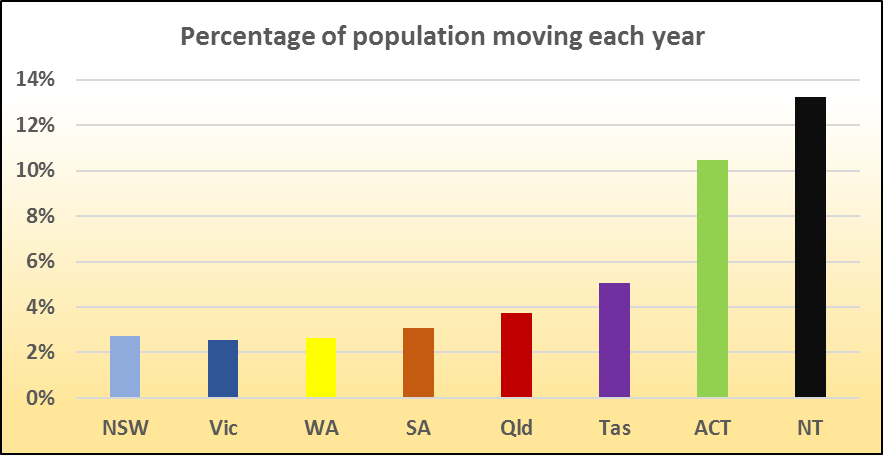 The graph shows that around ten percent of Canberra's population move in or out of the ACT annually.
The "zero" net interstate migration figure for Canberra completely hides the highly significant fact that so many people do move, and the effect that they have on the city's housing market.
Net interstate migration hides changes in housing needs and preferences
Why is this important? Because the people arriving very often have different housing needs from those leaving. Most of Canberra's arrivals are young professionals seeking work in the public service and creating demand for unit rentals, while many of those leaving are older residents retiring at the end of their careers and selling fully owned family houses.
In fact, many of the otherwise unexplainable ways that housing markets perform becomes crystal clear when total interstate migration figures are taken into account.
What will happen when the State borders reopen
Interstate migration came to a temporary halt with the State borders closed, but is ready to start again as they reopen. There will also be a huge backlog of people who have been anxiously waiting to move, and a large number who have simply decided that it's time to relocate for other reasons.
Looking at net interstate numbers doesn't reveal the total numbers of people moving, but it does show the net effect on State and Territory populations.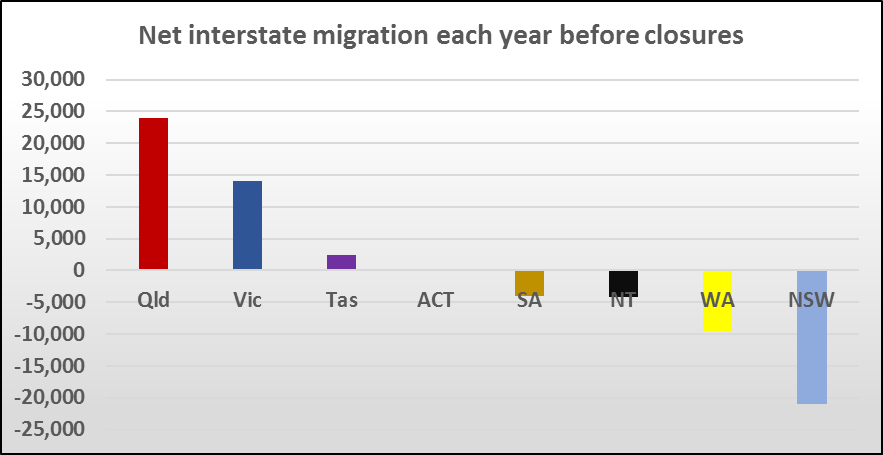 The graph demonstrates that last year's interstate migration winners were Queensland and Victoria, while the losers were South Australia, the Northern Territory, Western Australia and New South Wales.
The critical fact is that there are many different types of people moving, and their housing needs are varied. Last year, younger people left Perth, Adelaide and Tasmania in search of employment, education and lifestyle opportunities.
Young couples and families left Sydney in search of more affordable housing in Melbourne and Brisbane, while older people moved from Sydney and Melbourne to downsize in retirement havens and coastal resorts in Tasmania and Queensland.
Most of this movement is hidden from view when we use the net interstate migration figures. For example, the following graphs show the total number of people moving in or out of each State and Territory last year.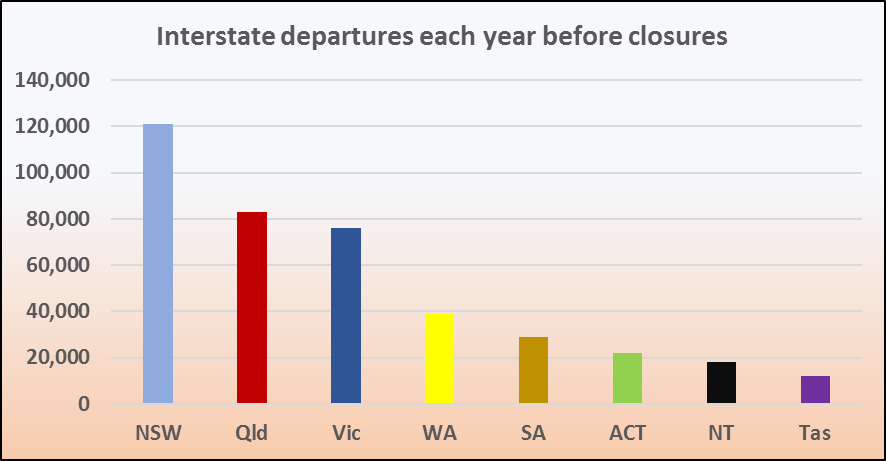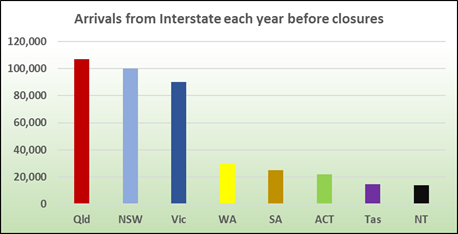 You can see that 120,000 people left New South Wales last year for other States, but another 100,000 arrived from those areas, leaving the State with a net loss of 20,000 to other States. The point is that the many of the people who left were older people looking to downsize or young families wanting to buy their first home in a more affordable city, while many of the arrivals were young renters from other cities.
The total effect of these moves is hidden by the relatively small net interstate migration outcome, but what is far more important is what will happen when the State borders reopen.
The big property market winners and losers will be different
Large numbers of people will start to move again when the borders are open, and there are likely to be even more of them than before, because of the backlog that has built up this year. Their destinations will also be different, because some cities have become more attractive while others have been tarnished with a COVID-19 stigma that may take some time to dissipate.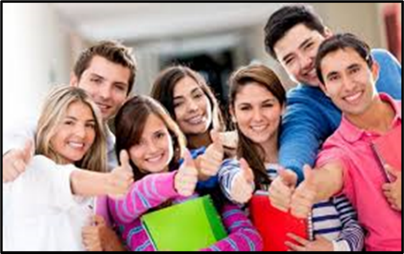 More opportunity seekers leaving the western and central States and Territories will be attracted to South-east Queensland, and Brisbane in particular is about to receive large numbers of young renters when the borders reopen. Watch for a dramatic rise in rental demand in areas they move to, especially inner urban unit markets.
Young couples and families will again leave Sydney in search of more affordable housing, and are likely to head for first home buyer areas in Brisbane and the Sunshine Coast. This means that prices in the newer outer suburban areas of these cities are likely to rise, especially first home buyer locations, which is good news for Brisbane property investors, who have been waiting a long time for growth to return.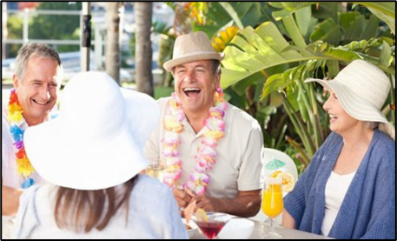 Potential retirees will also be on the move again from southern cities and both Tasmania and South-east Queensland will be the beneficiaries, with demand rising in coastal towns and retiree destinations, especially for low maintenance, easy access and secure dwellings which are retiree ready.
Get in before the booms start again
This is not to say that all relocators will choose the same destinations, and other housing markets will benefit from increased renter and buyer demand, but by investing in areas that are likely benefit most from interstate migration we will get a strong head start on the price growth and rental demand to follow.
Sources:

CoreLogic publishing housing price data

Australian Demographic Statistics, ABS, 3101.0
.................................................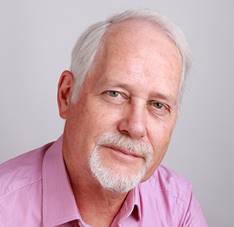 John Lindeman is widely respected as one of Australia's leading property market analysts, authors and commentators.
Visit Lindeman Reports for more information.
He has well over fifteen years' experience researching the nature and dynamics of the housing market at major data analysts.
John's monthly column on housing market research featured in Australian Property Investor Magazine for over five years. He is a regular contributor to Your Investment Property Magazine and other property investment publications and e-newsletters such as Kevin Turners Real Estate Talk, Michael Yardney's Property Update and Alan Kohler's Eureka Report.
John also authored the landmark books for property investors, Mastering the Australian Housing Market, and Unlocking the Property Market, both published by Wileys.
To read more articles by John Lindeman, click here
Disclaimer: while due care is taken, the viewpoints expressed by contributors do not necessarily reflect the opinions of Your Investment Property.