Australia's property boom sees five Aussie cities placed in the global top 20 for prime property price growth in 2022.
International property consultancy Knight Frank's Prime Global Cities Index Q1 2022, crowned the Gold Coast as Australia's top-ranking prime property market thanks to robust property price growth.
The city ranked in 7th place with a 19.3% annual hike in prime property prices.
Sydney comes in close behind in 9th place with a 16% increase in prices while Brisbane and Perth came in 12th and 13th place with respective 11.3% and 11% increases.
Melbourne also made the top 20 list in 14th place with a 10.9% annual price growth.
What other cities made the list?
Dubai took the first spot as the world's strongest prime property market thanks to a whopping 58.9% annual increase in prices.
Miami also saw an extravagant 33.1% increase over the year, putting the city's property market in second place.
In fact, four of the top five cities are all located in North America.
In third place is Toronto with a 24% annual increase while San Francisco and Los Angeles came in 4th and 5th place with increases of 23.4% and 22.8% respectively.
Global prime price growth has slowed
Despite robust price growth across multiple markets in the past 12 months, Knight Frank's report also reveals that overall quarter-on-quarter prime price growth cooled for the first time since the start of the pandemic, although on average prime cities continue to register 9% annual growth.
The data shows a drop-off in annual price growth versus the past quarter.
Why?
Well, the report's authors point out that there is no denying that the pandemic-induced boom is winding down.
"The macroeconomic climate looks very different with an end to asset purchases and tighter monetary policy now the order of the day," the report says.
"Inflationary pressures are fuelling a higher cost of living and rising mortgage rates are starting to weigh on buyer sentiment."
The biggest slowdowns over the last quarter were across the Asia Pacific - Wellington, Guangzhou, Shanghai, and Shenzhen saw their annual rates of growth slide by 17%, 15%, 8%, and 7% respectively over the 3-month period.
This is attributed to new waves of Covid-19 and a zero-Covid policy in countries like China which saw some housing markets halted in their tracks, while 4 interest rate hikes in New Zealand over the last 6 months have dampened buyer appetites.
But despite all the mounting headwinds facing property worldwide, the global GDP is still expected to average 3.6% in 2022 as governments intervene to cool overheated property markets - although this is a drop from the previous 4.4% estimate.
Prices surging in London and New York 
The report reveals that prime property prices in 2 of the world's largest residential markets - London and New York - are rising at their fastest rate for 7 and 6 years respectively.
At 2.1%, London is shaking off years of political uncertainty and tax changes with annual price growth expected to end the year at 3.5%.
And with a 5.6% annual growth, New York is following a similar trajectory - after 6 years of subdued activity sales increased by 10% in Q1 2022 compared to Q1 2021.
"The crisis in Ukraine and a weakening economic outlook for Europe are key challenges, but President Macron's recent victory and a weaker euro may bolster interest from overseas, particularly from US dollar buyers, or those currencies pegged to the dollar," the report said.
"At the end of last year, a €1m property cost a US buyer $1,137,270, four months later the same property cost $1,070,780 as a result of currency shifts, almost 6% or $66,490 less."
.....................................................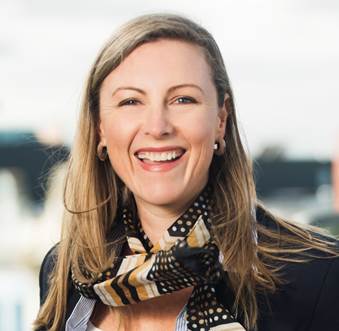 Kate Forbes is a National Director at Metropole Property Strategists. She has over 20 years of investment experience in financial markets in two continents, is qualified in multiple disciplines and is also a Chartered Financial Analyst (CFA).
She is a regular commentator for Michael Yardney's Property Update
Read more Expert Advice from Kate here!
Disclaimer: while due care is taken, the viewpoints expressed by contributors do not necessarily reflect the opinions of Your Investment Property.