Plenty of investors make the mistake of buying into the hype that is government infrastructure spending.
They incorrectly assume that better roads, schools and facilities will boost the value of their property and help them achieve financial security.
However, as I outline in this article, this can be a costly error – and it's one that truly savvy investors need to be mindful of.
Here's why…
Good capital growth requires multiple drivers
As you'll see in the points I make below, strong, consistent capital growth over the longer term requires more than just one thing to go your way.
Successful investors are those who buy high growth properties in areas where capital gains exceed the average, then use this increased equity to reduce their loan to value ratio and expand their portfolio.
This is more likely to occur in established middle-ring suburbs than it is in outlying areas, regardless of infrastructure spending.
Put simply, an awful lot of factors need to go your way for you to achieve better-than-average growth on the outskirts of our major cities, and that's not a gamble you should be taking lightly.
Infrastructure doesn't always equal higher wages or better jobs
It's not new hospitals or schools that push up property prices.
At the end of the day, people can only buy properties they can afford – so in order for their budget to increase, they need better-paying jobs.
If you buy a property in a blue-collar suburb, you can expect to achieve a blue-collar price when you go to sell it.
Increased accessibility doesn't translate to increased property values
Even with a new, state-of-the-art freeway, some outer suburbs remain over an hours' drive from the central business district – which is still an unappealing hike for well-paid city workers.
Space and affordability might sound attractive to some, but many buyers will forgo these luxuries for the one thing that trumps them all: convenience.
The simple fact is...the rich don't like to commute!
Demographics matter
New estates, hospitals and shopping centres often aren't enough to help a suburb shake off its dodgy reputation.
In the outer suburbs of Melbourne, Sydney and Brisbane, house and land packages can be much more affordable than inner-ring suburbs, and sometimes that's due to the lower socioeconomic demographic the area is historically famous for.
Sure, a four-bed, two-bath home with a spacious garden will cost you less than an apartment close to the CBD, but if the median income or crime rate doesn't appeal to future buyers, you could have a much harder time offloading the property for a premium price.
In contrast, that well located, efficiently laid out apartment in the inner and middle ring suburbs will always be attractive.
So, what does good infrastructure look like from an investors point of view?
Infrastructure spending does have the potential to boost your wealth as a property investors, when it's done right.
Think about developments such as train station or tram line improvements and freeway tunnels that have occurred in middle-ring suburbs.
These areas already have a higher socioeconomic demographic with larger disposable incomes, and they tend to have an aspirational quality too.
People want to live there – not because it's cheap, but because it comes with a certain feeling that they have "made it" in life.
That's why these suburbs have consistently out-performed others, and should continue to do so into the future.
That's where the successful property moguls are searching for their next investment property as they build their wealth, and they seem to be doing something right – so take a leaf out of their book.
.....................................................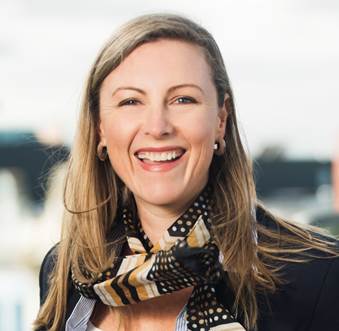 Kate Forbes is a National Director at Metropole Property Strategists. She has 15 years of investment experience in financial markets in two continents, is qualified in multiple disciplines and is also a chartered financial analyst (CFA).
She is a regular commentator for Michael Yardney's Property Update
Read more Expert Advice from Kate here!
Disclaimer: while due care is taken, the viewpoints expressed by contributors do not necessarily reflect the opinions of Your Investment Property.