Expert Advice with Lindy Lear. 05/07/2018
Property market commentary this week on the changes to the investment lending environment is at an all-time high, indicating that Investors may have new hope the tide is turning back in their favour.
Are tough lending times easing?
Investors have been facing tough lending times in the last 12 -24 months mainly due to the tighter lending criteria from the banks. Investment lending dropped with the APRA restrictions, interest only loans and 90% LVR loans had all but dried up, leaving investors frustrated or ready to give up their plans to buy an investment property.
Investors will be pleased to hear that the bank's regulator APRA have eased their restriction of investment lending growth from June 1st 2018. This easing of APRA restrictions could mean lenders can offer better deals to the investment market. It may not happen overnight, but changes are coming.
Are valuations the final word?
Tighter lending criteria and low valuations can go hand in hand when buying an investment property. In my experience valuations can vary widely from one company to the next. One Valuer's assessment is not gospel – it is just an opinion. If the property you want to buy meets all your investment criteria, you may not be paying too much just because you get a low valuation. If your valuation was not what you expected, another valuation with another lender may be surprisingly better.
I recommend a new conversation with your mortgage broker as to what may be on offer for you. With interest rates low, and a changing lending environment, now is the time to be looking for funding for new investment opportunities.
Is it the right time to invest?
The main concerns (apart from lending issues) from investors are regarding timing and location in buying their first or next property. I am a strong believer that if you are financially ready, then now is the best time to buy.
An understanding of property cycles will help narrow the choice of location of where to buy. The property market is not one market and around the country markets can be in an up or down cycle. The key is to find where the next up or growth cycle is by looking at the growth drivers. Growth is mainly driven by supply and demand in an area. At the moment large regional cities on the East Coast have the strong growth drivers and also offer better affordability for investors than buying in the main capital cities.
Summary
As part of my research I visit many investment locations, both city and regional in Victoria, NSW and Qld. In my travels I have been astounded by the housing growth in both capital cities and large regional centres. The population growth is providing the demand. There are many great locations and opportunities out there. For those who need help with their strategy, their readiness to invest or where to buy in an affordable location, I am happy to share. Just call me or go to our website.
Happy Investing!
............................................................................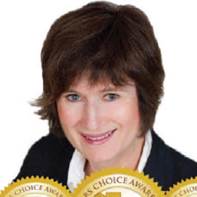 Lindy Lear is a successful property investor who had a late start into investing, yet she built a portfolio of eight properties in just three years. She is a qualified property advisor and general manager of Rocket Property Group, and she won the Reader's Choice Award in 2009, 2012 & 2013 for Property Investment Advisor of the Year. Lindy is passionate about helping others realise their goals through investing in property, and can be contacted on Ph: 1300 850 038 or visit www.rocketpropertygroup.com.au
To read more Expert Advice articles by Lindy, click here
Disclaimer: while due care is taken, the viewpoints expressed by contributors do not necessarily reflect the opinions of Your Investment Property.