Expert Advice with Lindy Lear. 1/08/2016
Buying property is all about getting a return on your investment. Long term capital growth is vital but a good rental yield is needed to cashflow them.
What is a good rental yield?
Rental yields are a hot topic of conversation. The higher the yield the more profit an investor expects to make, although with high yield can come high risk and volatility in markets. I prefer low risk investing with rental yields on average more in the 5% range in the safe haven capital cities or large regional locations. For a $400,000 investment a 5.2% yield would be a $400 a week rental amount.
If I pay more for a property will I get a higher yield?
Paying more for a premium property in the right location with the right tenant willing to pay a higher rent works very well if buying or building brand new properties within the median price range in growth suburbs. Also new properties that have potential for dual incomes such as duplexes, and dual key homes can give very strong yields. Look for areas that are thriving with new infrastructure, employment & services driving the demand and where the vacancy rates are low..
Investing in expensive properties well above the median may not deliver such a good result. So if you are thinking of investing in that city pad, beachside villa or country mansion and getting a high return think again. Investors may only achieve a 3% yield and the holding costs for an investor in this situation can be crippling.
Is rental yield the best indicator of a good property to buy?
A higher rental yield is very attractive to some investors. When looking for a high yielding property it is important to consider your budget and borrowing capacity, but also the holding costs of the property on a week to week basis.
What may seem a great property to buy because the rental yield is high, may also have high holding costs that eat into your budget and strain your cashflow. This is particularly relevant with your decision to buy an old or a new property. It may surprise investors to know that a new property with a 5.2% rental yield can be cashflow positive and an older property with a 7% rental yield may be cashflow negative due to unexpected expenses, maintenance and repairs. The rental yield is not always the best indicator of the actual weekly cashflow or holding costs of the property.
What else do I look for in a rental property?
Selecting a suburb to invest in with growth potential, a good rental return and positive cashflow is the goal. I want my property to attract great tenants who can afford to pay a premium rent because that suburb is where they want to live, and meets all their lifestyle, family or employment needs. I have the right property for the target tenant for that area. I want my property to grow in value over time by being well located, in low risk areas and have a positive cashflow so they pay for themselves and I don't have to worry about any holding costs. This way I do not have to chase high rental yields.
Summary
The key to getting the best return on your investment is to go into the purchase knowing what your target tenants want, what the yields are, what is the weekly cashflow estimation on the property and what is driving the demand that is going to grow the value of your property.
Happy Investing!
............................................................................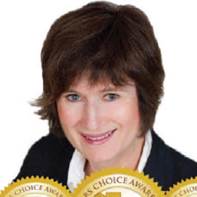 Lindy Lear is a successful property investor who had a late start into investing, yet she built a portfolio of eight properties in just three years. She is a qualified property advisor and general manager of Rocket Property Group, and she won the Reader's Choice Award in 2009, 2012 & 2013 for Property Investment Advisor of the Year. Lindy is passionate about helping others realise their goals through investing in property, and can be contacted on Ph: 1300 850 038 or visit www.rocketpropertygroup.com.au
To read more Expert Advice articles by Lindy, click here
Disclaimer: while due care is taken, the viewpoints expressed by contributors do not necessarily reflect the opinions of Your Investment Property.