Expert Advice with Lindy Lear. 12/1/2016
Research, research, research! How much is too much? Is there a light at the end of the research tunnel? Many investors get bogged down in the detail of their research, end up more confused and cannot move forward and also do not know where to turn to get help.
Researching via the internet
So much information is available on the internet at the touch of a button. It can keep you tied up for hours, days, weeks or even months depending on your appetite for research. Just type in the question and back comes lots of links to websites that purport to have an answer or information on the requested topic. If you use facebook or other internet forums to obtain property advice, be ready for the plethora of opinions that will come back to you, leaving you wondering who is right and who is wrong. Even the experts cannot agree so what hope has an investor of making sense of all these opinions. No wonder investors get overwhelmed.
The internet is great for gathering huge amounts of information but can make it harder to get what you want and find a good property to buy. Real estate websites will throw up hundreds of properties, but many novice investors still struggle to make a decision through feeling overloaded and confused. Even experienced investors can be left unable to make a decision on what suburb, area or property is the best one to buy for them.
The statistics tell us that only a very few investors have more than 5 properties, most get stuck on 1 property and never achieve their goals of financial freedom yet there is more information available than ever before.
Researching via attending Property Expos
Recently the Property Expo was held in Sydney and potential and experienced investors flocked to the event over the 3 days. The energy was fantastic, the speaker sessions were extremely well attended, and there was great variety of industry experts for the public to mix with and learn from. Having spoken to many of the attendees since the event, I found many came to the Expo for clarity but went away even more confused. So much education available, so many books, so many deals, so many properties to choose from. Why is it so hard for them to find what they want after all that time and effort they spent attending the event?
Leverage off the research by the experts
When I first started investing in property, I did not try and reinvent the wheel and start from scratch to do my own research to find a property. I was lucky enough to meet an expert who had done all the research, who had his own strict assessment criteria for selecting property and a clear strategy in place to achieve his goals. What won me over was that he was very experienced, had a portfolio of properties under his belt, was willing to share his expertise on his research with others on what area he was buying. This enabled me to fast track the growth of my portfolio in just 3 years, as well as making it stress free, very low risk and very hands off.
Who do you trust to give you your property advice?
Ultimately it comes down to who do you trust to give you your property advice. I use the internet everyday more for education and to keep up to date on the property market. Property Expos are fantastic for education and hearing the views of many different experts. However the internet is not a person, it cannot understand your goals of what you are trying to achieve through building a property portfolio or give you advice.
Summary
My recommendations for those who have been researching for a while, and who are still confused or not yet confident to move forward is to find someone successful that you trust and follow them. Ideally they should have real life experience as a successful property investor, and have a strategy that will match your individual circumstances and risk profile.
Please go to the Rocket website to download the first 4 chapters of Ian Hosking Richards new book "60 minutes to Property Success". There is a light at the end of the research tunnel if you know where to look and are ready to ask for help.
Please contact me if you have any queries lindy@rocketpropertygroup.com.au
............................................................................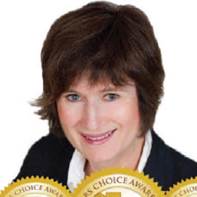 Lindy Lear is a successful property investor who had a late start into investing, yet she built a portfolio of eight properties in just three years. She is a qualified property advisor and general manager of Rocket Property Group, and she won the Reader's Choice Award in 2009, 2012 & 2013 for Property Investment Advisor of the Year. Lindy is passionate about helping others realise their goals through investing in property, and can be contacted on Ph: 1300 850 038 or visit www.rocketpropertygroup.com.au
To read more Expert Advice articles by Lindy, click here
Disclaimer: while due care is taken, the viewpoints expressed by contributors do not necessarily reflect the opinions of Your Investment Property.