Expert Advice by Lindy Lear. 03/09/2015
In my time as a property advisor I am often asked where is the next best suburb to buy a property.
Everyone wants to know where they will get good value and potential capital growth in the future. Having a crystal ball might seem like the only way, but in my experience you can predict where the next suburb and areas are by watching for the key indicators. What drivers for growth are present?
Supply and Demand
Underpinning capital growth in property markets is based on an expected increase in demand. More people want to live in a suburb or area either as owner occupiers or tenants. What drives people to live or rent in a particular area is based on many factors. The current changes in household demographics in Australia to more single person households means there is more demand for apartment living in the inner ring suburbs surrounding capital cities. This has increased the demand for 1 and 2 bed apartments, and investors are buying as fast as developers are building projects in Sydney, Melbourne and Brisbane.
Criteria to look for;
A location that is near or next to the better suburb that will benefit from the ripple effect
A location that offers lifestyle and convenience with proximity to services, transport and employment for the target tenant.
Affordable apartment to buy and affordable for the tenant to rent
Median price range, not the cheapest or the most expensive apartment in the complex
The best value apartment based on price, rental yield and cash flow not the best views or biggest floor plan or top floor
Boutique type developments from 20 – 60 apartments for uniqueness in the market
Near to café's, shops, hospitals, universities, train stations or bus interchanges
Population Growth
Fundamental to an increase in demand is a growing population in the area. The capital cities of Brisbane and Melbourne in particular have "growth corridors" earmarked for absorbing the growing population of families who may be priced out of inner areas and who want to be near schools, shops, parks, employment and transport. Master planned communities are being designed by some of Australia's biggest developers, and offer a new community that attracts families to buy and rent in these new "suburbs" on the outer ring of capital cities. They offer affordable living and are attractive to owner occupiers, investors and tenants.
Families are looking for;
Suburbs where there are planned shops, parks, lakes, bike tracks, adventure equipment, child care and schools within the estates
3 and 4 bed new homes on smaller blocks of land with extra internal living rather than outdoor gardens to look after
All the mod cons of heating/cooling and modern kitchens and appliances that tenants expect
In Melbourne master planned estates are being replicated in growth areas around Melton and Werribee, where services and facilities of being near a larger town centre are available while the new community grows. In Brisbane the Greater Springfield and Ipswich areas are another example of the population growing into a new community with the thoughtful planning of master developers.
Infrastructure & Employment
Another key indicator that you are in the right suburb or area is that there is the right amount of planned infrastructure and employment to support potential for capital growth. People want to work where they live or at least have good transport links to get where they want to go to work or play.
Some of the things to look for are;
Planned new shopping centres or easy access to existing shopping facilities
A variety of public and private schools and childcare centres to choose from
Access to freeways and tunnel bypasses to travel to airports, beaches or work
Bus expressways or new train services for easy access to employment
New business parks attracting local employment
Hospitals are large employers and attract tenants to rent your property
Expansion of freeways, overpasses and underpasses cutting down travel time to work
Summary
Finding the right suburb or area to buy the right investment property can be an easy, hands off, stress free, low risk way to invest for future capital growth. If you do not have the time to find the suburb or area, ask someone who knows! Visit www.rocketpropertygroup.com.au and ask an experienced Rocket investor and advisor.
Happy Investing!
............................................................................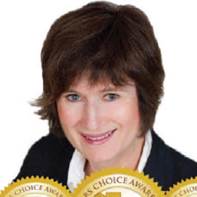 Lindy Lear is a successful property investor who had a late start into investing, yet she built a portfolio of eight properties in just three years. She is a qualified property advisor and general manager of Rocket Property Group, and she won the Reader's Choice Award in 2009, 2012 & 2013 for Property Investment Advisor of the Year. Lindy is passionate about helping others realise their goals through investing in property, and can be contacted on Ph: 1300 850 038 or visit www.rocketpropertygroup.com.au
To read more Expert Advice articles by Lindy, click here
Disclaimer: while due care is taken, the viewpoints expressed by contributors do not necessarily reflect the opinions of Your Investment Property.