Our housing markets are cooling rapidly as lockdown restrictions and wavering confidence sidelines buyers and sellers in most capitals.
Is this the beginning of the end of this cycle, or just a reaction to Covid related lockdowns?
That's one of the questions I'm going to ask Dr. Andrew Wilson, chief economist of My Housing Market and Australia's leading housing economist, in our Property Insiders chat today.
We're also going to talk about how the Federal Labor Party has dumped its negative gearing policy and what's happening on the ground in our housing markets.
Watch this week's video as we discuss what happened in our auction markets over the weekend and how the Australian property markets are coping with the lockdown.
Sydney Auction Market
Sydney auction numbers are well down and clearance rates lower as restrictions bite.
Auction numbers were sharply down in Sydney at the weekend with lengthening Covid lockdown now impacting market activity.
566 homes will be reported as auctioned on Saturday, which was well below the 872 July record said last weekend and similar to the 546 listed over the same weekend last year.
This weekend's auction numbers were also the lowest number reported on a non-holiday weekend since February 13th.
High lockdown-related withdrawals continue to influence the clearance rate with 24% of reported auctions withdrawn –higher than the 21% reported the previous weekend.
Melbourne Auction Market
Melbourne's weekend auction market held the line on Saturday producing more strong results for sellers generally, despite another record day of July auctions and the restrictions of Covid lockdown.
Melbourne reported a robust 73% clearance rate which was similar to the previous weekend's 73.2%.
The clearance rate was again impacted by high numbers of lockdown-related withdrawals with 30.6% of listed auctions reported withdrawn.
Yet another July record -1120 homes were listed to go into the hammer on Saturday which was well ahead of last weekend's previous record of 1061.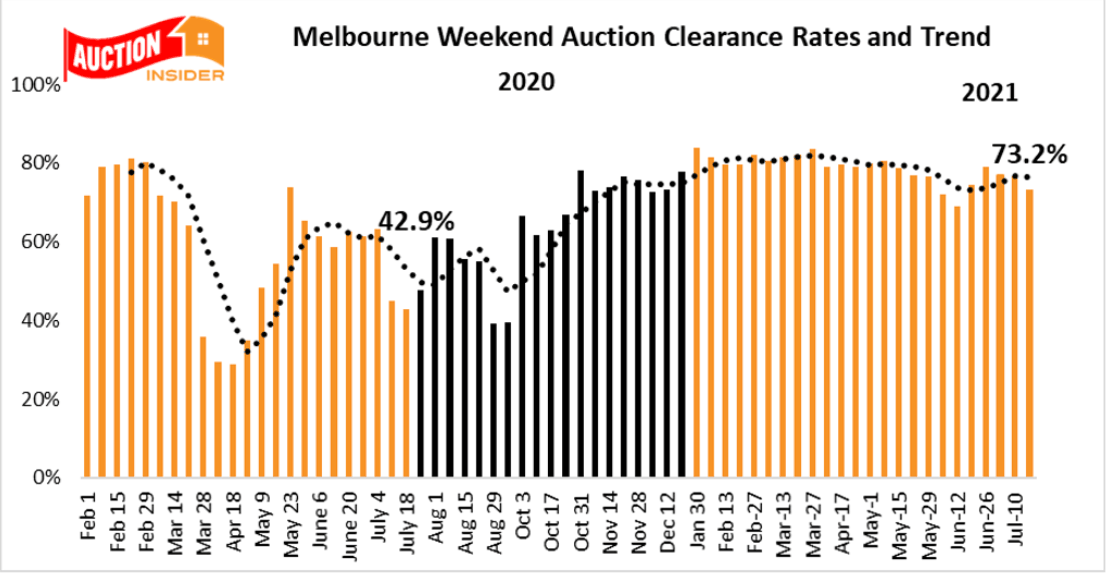 Federal Labor dumps negative gearing policy and backs tax cuts
After spending years trying to sell the lie that abolishing negative gearing would benefit Australians and the housing industry, Labor has realised that the Australian people aren't having it.
The Federal Labor party has formally dumped its contentious negative gearing policy and dropped its opposition to the federal government's stage three tax cuts for high-income earners.
The opposition went to both the 2016 and 2019 elections promising to halve the 50 per cent capital gains tax deduction and limit negative gearing to new properties only, attracting fierce resistance from the government and the property and construction industries.
Watch this week's video as we discuss how this will now provide certainty and clarity to property investors.
Sellers Abandon Hot Housing Markets as Lockdowns Bites
National housing markets are cooling rapidly as lockdown restrictions and wavering confidence sideline buyers and sellers in most capitals.
My Housing Market reports that the number of homes newly listed for sale nationally has crashed over the past week as concerns over a protracted shutdown have potential sellers increasingly taking a wait-and-see approach to the state of locally-impacted housing markets – and economies.
The number of homes newly listed for sale nationally over the past week has fallen by 20.6% compared to the previous week and is now at the lowest level since the holiday period of early January.
New listings are now remarkably tracking at lower levels compared to the same period last year – down by 2.5%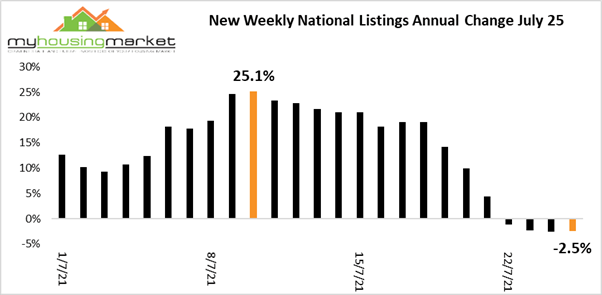 ..........................................................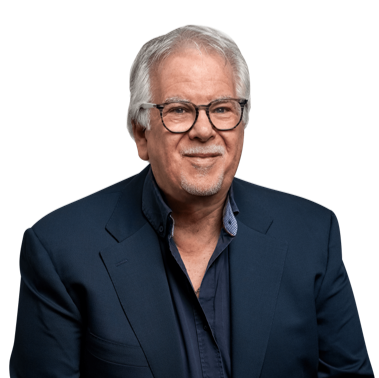 Michael Yardney is CEO of Metropole Property Strategists, which creates wealth for its clients through independent, unbiased property advice and advocacy. He is a best-selling author, one of Australia's leading experts in wealth creation through property and writes the Property Update blog.
To read more articles by Michael Yardney, click here