I'm sure you realise that true wealth is much more than how much money you've got in the bank or how many properties you own.
But you don't have to look too far to see references to the top 1% of money earners and how disproportionate the distribution of wealth is.
Among the many hard truths exposed by COVID-19 is the huge disparity between the world's rich and poor.
At the same time as economies fell into recession last year and many ordinary people lost their jobs and fell into poverty, many of the world's billionaires increased their fortunes.
Each year Credit Suisse produces a Global Wealth Report showing how money is distributed around the world and according to their 2020 report, global household wealth has remained 'unscathed' despite the global Covid-19 pandemic.
It revealed that the top one percent of households globally own 44 percent of all personal wealth, while the bottom 50 percent own only one percent.
Such a divergence in affluence further fuelled criticism of the so-called 1%, which has long been the standard rhetoric of the political Left.
It all started back in 2011, when Occupy Wall Street protesters called out growing economic inequality by proclaiming: "We are the 99%!".
They demonized "the 1 percent" as fat cats who have grown ever richer while the middle class has stagnated.
But you might be surprised to find this 1percent doesn't just comprise the super-rich. It may include you, or people you know.
When you hear references to the 1per cent, you might think of billionaires such as Amazon's Jeff Bezos or Tesla founder Elon Musk.
However, as of October 2020 there were 2,189 billionaires worldwide — a minuscule proportion of the 7.8 billion people on Earth.
So obviously, you don't have to be a billionaire to join this global elite.
So how rich do you have to be?
Well, look in the mirror because it's very likely if you're reading this you're already in the 1 percent.
Credit Suisse's Global Wealth Report in October 2020 showed an individual net worth of A$1,295,825 (US$1 million) - combined income, investments and personal assets — will make you among the world's 1% richest people.
As it turns out there are even significant disparities within the 1 percent.
The 1 percent, it turns out, have their own 1 percent – people like Bill Gates, Warren Buffett, Elon Musk and Jeff Bezos
But when you look at mere mortals, the Australian Bureau of Statistics data shows the average Australian household has a net worth of A$1,022,200.
Australia's richest 20% of households – about two million of them – have an average net worth of A$3.2 million.
Even if those households comprised two income-earning adults, their net worth equally divided would put many in the top 1% of global wealth holders.
A net wealth of US$109,430 (A$147,038) puts you among the world's richest 10%.
Half of Australia's households have a net worth of A$558,900 or more.
Interestingly Australians have the second highest median wealth in the world, and we have a very low percentage of poor people.
Prior to the Global Pandemic of 2020, the wealth of the average Australian household has surged past $1 million and while this was not materially changed by the short sharp recession Australia experienced last year, the gap between the rich and the average Australian only widened, with low-income families not seeing any increase in their net worth for more than a decade.
And in Australia it has a lot to do with property.
Fact is, Australia's wealth is heavily skewed towards property ownership.
It's the investment vehicle that more average Australians use to develop their wealth than any other asset class.
Simply owning their own home over a period of 10 years or more has made money for an incredible number of people.
Over this period many homes doubled in value, which meant that many homeowners saw their household wealth increase substantially.
But another group discovered how to profit in ways other than just owing their own home.
They became real estate investors and bought additional properties. They took their financial future into their own hands.
What's the solution to this wealth inequality?
Sure, much attention and many headlines are devoted to the "unethical" wealth of these billionaires.
I believe rather than attacking the ultra-rich, we should focus less on taking actions that could inhibit top earners and we would be better off addressing the reasons others aren't as successful and concentrating on how to improve the lives of those in the bottom 50 percent.
In this group, many workers are in desperate need of a skills upgrade and others need to learn financial fluency.
Many need to how to handle the money they earn including practicing delayed gratification and spend less than they earn so they can save and invest in their future.
One great lesson for them is that it is either having an easy life now and a hard life later; or doing the hard things now so they can have an easy life later.
While it is very hard to develop wealth in many of the world's under developed countries, which are rife with corruption and have poor education standards, in Australia everyone has the opportunity to educate themselves, work hard and become financially fluent and join the ranks for the wealthy.
We are so lucky that we live in the best country in the world at the best time in history.
..........................................................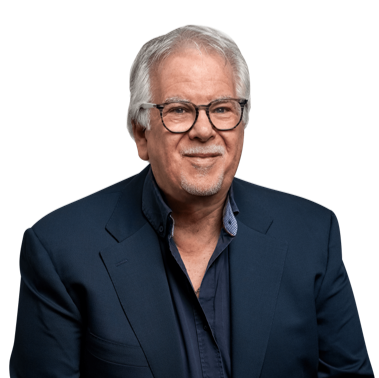 Michael Yardney is CEO of Metropole Property Strategists, which creates wealth for its clients through independent, unbiased property advice and advocacy. He is a best-selling author, one of Australia's leading experts in wealth creation through property and writes the Property Update blog.
To read more articles by Michael Yardney, click here