Why are house prices rising at a time when wages are not growing, and unemployment is still high?
Just to make things clear… this is not the same question as why have house prices been so resilient during the coronavirus induced recession.
House prices are never as volatile as share prices on the stock market but this time round government intervention to support jobs and the economy and the provision of mortgage deferrals from the banks for homeowners and investors, meant that very few property owners fell into mortgage stress and Australia has had minimal if any distressed sales.
But the question I would like to address today is a different one – why are house prices still increasing in some locations?
The latest Corelogic figures show that median house prices have increased in every capital city around Australia recently, but that doesn't reflect the strength of certain segments of the market, in particular the higher end properties which have increased in value considerably.
The answer is simple…
Swelling disposable incomes at a time of falling interest rates and therefore lower property holding costs has left borrowers better off than they would have been a year ago.
Just like the health consequences of coronavirus has not affected us all equally with some groups in the community being more vulnerable than others, similarly the Covid 19 economic impact and the resultant recession has not affected us all equally.
You've probably heard me say it before– "we're all in the same ocean but we're not in the same boat."
Unfortunately unemployment has risen, but the job losses have disproportionately being born by lower income earners, casual workers and those who have lost their second job.
Many of these people are not typically homeowners – they are more likely to be tenants.
This meant our rental markets have suffered this year, with vacancies particularly high in the inner-city apartment markets.
On the other hand, around 90% of Australians still have a job and many of them are better off financially with more disposable income than they've had for a long time, even if their wages haven't gone up.
And in the last month or so most workers will have seen their pay packet go up because of newly introduced tax cuts
According to the latest credit and charge card data released by the Reserve Bank Australians have wiped a staggering $7.31 billion off personal credit card debt this year.
And at the same time Australians are drowning in cash, having stashed more of their cash in the banks.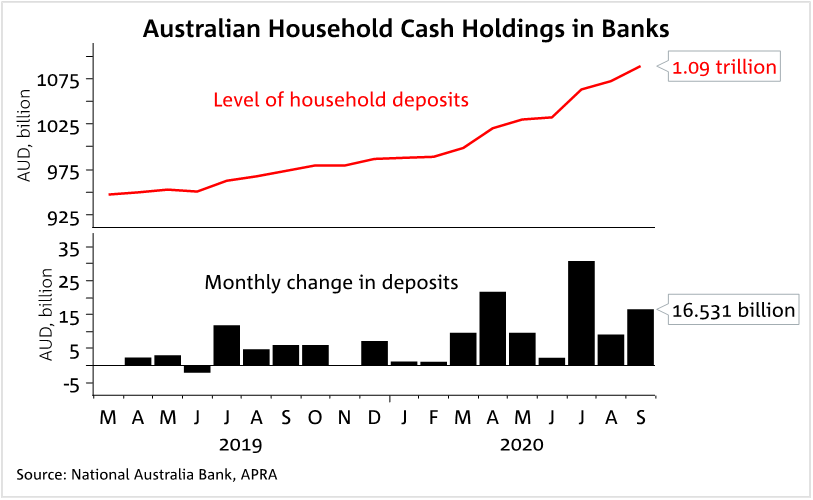 Household deposits with financial institutions it up almost 12% over the year as Aussies have rapidly amassed close to $100billion in total savings as a buffer against the COVID-19 recession.
In September alone $16.5billion flowed into bank deposit accounts and since the pandemic household deposits are up a cumulative $99.5bn (or 10.1% on Feb 2020 levels).
Australian's see this as a great time to buy property.
There's a significant group of Australians who have secure employment and are in in a position to take advantage of the current low interest rates.
In our recent annual Property Investor Sentiment Survey respondents saw this as the best time to invest in property for a long time, with 74% believing now is a good time to invest.
This figure is up significantly from 68% in 2019, 52% in 2018 and 59% in 2017.
In fact, 50% of respondents said they were planning to buy an investment property in the next year (up from 42% last year.)
And 24% of respondents plan to buy a new home in 2021 (up from 20% last year.)
I can understand why many Australians squirreled their money away during the uncertain times of the Covid19 pandemic, but now that it's clear that we are over the worst of the health issues and we are moving our way out of the recession, what's the use of having your money in the bank earning 1 or 2% interest?
Owner-occupiers are back in the market in force driving up property price rises, and there is already a sense of FOMO (fear of missing out) in some segments of the property market.
Many established home owners are looking to upgrade or downgrade their homes at a time when their interest holding costs will be as low as they've ever been.
At the same time first home buyers are back in the market with a vengeance, spurred on by the various grants and incentives, but also by the fact that they don't have a trading to bring to the market and rising prices will leave them behind unless they take action.
It's cheaper than ever to own a home.
With interest rates of historic lows recent analysis by Canstar shows that an average couple buying an average house now would spend only 16 per cent of their monthly earnings on mortgage repayments today, compared with 18 per cent a year ago and 20 per cent the previous year.
No one rings a bell at the bottom of the market
I believe when we look back next year we will see that October 2020 is when Australia's property market turned the corner and entered a new property cycle.
Remember the recession we just experienced was caused by a health crisis, not fundamental economic problems and our property markets were put on pause, despite underlying strong demand.
Fortunately we have overcome the health issues better than most other countries in the world and our recession was shorter and sharper the most predicted, now all credible economists agree that property Marcus will enjoy a number of strong use of capital growth.
What these economists don't agree on is how strong the markets will be, because unfortunately we still have a number of economic headwinds to contend with.
..........................................................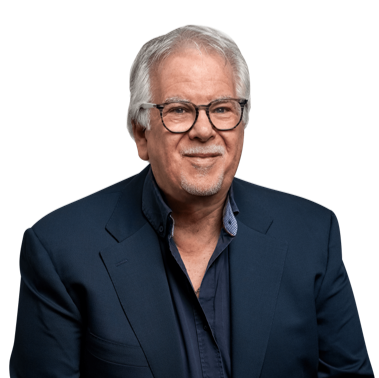 Michael Yardney is CEO of Metropole Property Strategists, which creates wealth for its clients through independent, unbiased property advice and advocacy. He is a best-selling author, one of Australia's leading experts in wealth creation through property and writes the Property Update blog.
To read more articles by Michael Yardney, click here