Expert Advice with Paul Wilson 14/12/2015

If you're hoping to increase the value of your property or increase the potential rental returns, renovating is a good way to do this.

Some simple DIY can go a long way towards boosting your property's value BUT, you need to make sure it's worth it. You don't want to overcapitalize on your property and end up going backwards instead of forwards. If you're sure renovating is the way to go, here are some hot tips to make sure you maximise the value of the renovation.

Tip 1

When planning your renovation, look for those strategic changes that will add some real wow factor and go a long way towards increasing the property's value.

The kitchen and the bathroom are key areas where an upgrade will make a big difference.

Tip 2

Budget. Boring yes but so necessary when it comes to renovation.

It is so easy when renovating to get carried away and have the price blow out by thousands.

You need to be highly disciplined with your budget and keep material and labour costs to the absolute minimum.

Tip 3

Stick to cosmetic renovations rather than structural ones.

This will save you a lot of time and long-term value for money on the property.

Often structural renovations don't go as far as expected in upping the value.

It's better to stick to cosmetic enhancements to keep the cost low and timeframe short.

Tip 4

Find out what tenants in your area are looking for in a rental property.

If it's a landscaped yard, air-conditioning unit or ample storage that are on the wish list, ensure your property has these features.

If your property is more desirable, tenants will be willing to pay more to live there.

These top tips and simple enhancements can go a long way to increasing the value of your renovation, either for resale purposes or to attract tenants.

If you'd like to discuss further the benefits to renovating your property or are looking for some professional advice on your property and the options available in your situation, get in touch.

Simply call 1800 600 890 or email admin@wefindhouses.com.au to book in a complimentary consultation.

..............................................................................................................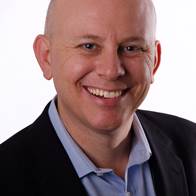 Paul Wilson is an Independent Property Investing Expert and the founder of We Find Houses, Educating Property Investors & We Find Finance. Paul has been educating and coaching investors since 2001. Paul provides valuable, independent guidance and support by teaching strategies on how you can invest successfully while protecting yourself from commission hungry sales agents and property spruikers. Protect yourself with knowledge, contact Paul today for a complimentary consultation on 1800 600 890 or email paul@wefindhouses.com.au
Read more expert advice articles by Paul
Disclaimer: while due care is taken, the viewpoints expressed by contributors do not necessarily reflect the opinions of Your Investment Property.
- This article originally appeared on www.wefindhouses.com.au.