Expert Advice by Rich Harvey 26/04/2016
Finding Australian property at the right price for you can be difficult, especially when you cast your eye over the Sydney property market. But while SQM Research recorded the median asking price for our city's houses at over $1.1 million in February, there are still pockets of affordability – you just have to know where to look.
We have already taken a closer look at spots in the city where you can buy real estate for under $500,000 as well as sub-million dollar properties in the coveted luxury areas of the Eastern Suburbs. But as you might have noticed, the bulk of these are units. So with this post, we look over Sydney for places where you can actually buy a house for under $750,000. Considering it's a bar that is more than $300,000 lower than the median asking price, it's certainly a step towards the affordability that buyers and property investors are after.
Punchbowl
With an overall median house house price just below $900,000 according to Residex, Punchbowl sits on the right side of the median for house hunters that want to spend a little less. However, the research organisation highlights the streets with the lowest median house prices too, and a few of these scrape in under the $750,000 mark.
Based on sales data, Marcella St and Pratten Lane both sit underneath this benchmark. John Street, Canterbury Road and Park Avenue have median of between $750,000 and $800,000, which suggests there could be affordable houses in these areas too.
With a location nestled in by major roads and the airport, it's nicely placed to benefit from ongoing infrastructure growth as well.
Condell Park
For those that never want to be far from excellent recreational facilities, real estate in Condell Park offers a more affordable option than many other parts of the inner west. Sitting on the fringes of this part of the city, the median house price from Residex is listed as $885,000, while Ambrose St sits at $708,070.
It's the only street with a median below that $750,000 mark but with a few more sitting below $800,000, there is sure to be a cut-price property selection in the area. This is the kind of situation where a buyers' agent can give you that extra edge – we have the in-depth market knowledge that can separate the wheat from the chaff and find you a shortlist of affordable homes with growth potential.
Bass Hill
This is another suburb situated in the City of Canterbury, which is perhaps going to be amalgamated with Bankstown under the New South Wales Government's boundary reviews that are currently underway. Sitting just above Condell Park, every single one of the five most affordable streets in Bass Hill recorded by Residex sit under the $750,000 benchmark.
In fact, at $675,425, Arundle Road in Bass Hill has the lowest median of any street in the suburbs we have looked at in this article. With Lansdowne Park, Bankstown Airport and the Crest Sporting Complex all very close by, it's also right near the necessary public amenities that can boost a property's appeal.
How do you find these homes?
When it comes to actually finding a property in these prices ranges, it takes in-depth research and knowledge of where to locate growth identifiers. In some cases, you'll even need a direct line to the selling agents that market certain types of real estate.
By working with a buyers' agent, you give yourself all of these advantages – and more. We won't just find the right property for your situation, we'll negotiate, haggle and leverage a fantastic deal for you. Get in touch to find out more!
..........................................................................................................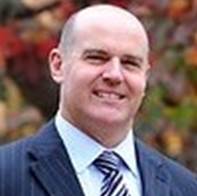 Rich Harvey
Managing Director, propertybuyer
This article was written by Rich Harvey, founder and Managing Director of propertybuyer, Sydney & Australia's most awarded Buyers Agents. Propertybuyer helps property investors and home buyers search and negotiate the right property at the right price, everytime. For further details please visit www.propertybuyer.com.au or call +61 2 9975 3311 or 1300 655 615.
Click Here to read more Expert Advice articles by Rich Harvey
While due care is taken, the viewpoints expressed by contributors do not necessarily reflect the opinions of Your Investment Property.