Expert Advice by Rich Harvey 22/06/2016
Why do you buy Australian property? For your family, or perhaps as an investment piece to generate wealth for later in life? The Australian Prudential Regulatory authority takes stock of all of the country's lending, and found that as of the December quarter last year, there was a cool $500.7 billion borrowed for residential property investment.
That's 36.1 per cent of all lending – more than a third of what we borrow for housing goes to investment property. Clearly, it's a popular option for many people looking to generate wealth. And with the benefits of capital gains and positive cashflow real estate, why wouldn't it?
But one important question persists – how many investment properties should you have in order to retire comfortably?
How much money do you need to retire?
Before we work out how many investment properties you might need, first let's look at the official figures given as necessary for retirement. The Association of Superannuation Funds of Australia (ASFA) releases a quarterly retirement standard, which details the annual cost of settling down. As of the December quarter of 2015, they were listed as follows.
For people aged about 65, it would cost $23,797 per year to live modestly on ones own ($34,226 for couples).
To live a comfortable solo lifestyle at this age, the cost per year is $43,184 ($59,236 for couples).
At age 85, a modest single lifestyle is priced at $23,176 per year ($34,388 for couples)
Meanwhile, a comfortable lifestyle from 85 is $38, 675 per year for singles ($54,215 for couples).
Let's say you plan to retire at 65 with your partner, and have enough set aside for a comfortable lifestyle over the course of 20 years. Based on the ASFA figures, this works out to nearly $1.2 million dollars. For a more modest way of life, it is $684,520.
Clearly, you're going to need quite a nest egg – more than super alone is likely to provide. So if you're looking at Sydney investment property to create wealth in the long term, how many homes would you need to collect in a portfolio?
Planning the portfolio
Theoretically, there could be a number of ways to make up the money for retirement through property. According to one paper from Macquarie University, Sydney's annual median house price 30 years ago was a mere $98,325 (not accounting for inflation). That suggests you could buy one home now, wait 30 years, and see enough profit to be sitting very pretty for retirement – even at current value levels.
Alternatively, you might buy as many homes as possible, gathering positive cashflow and maximising your income – but also leaving yourself open to significant debt problems should the market crash as a whole.
In truth, you have to be a bit smarter with your Australian property investment. There is no guarantee that a specific piece of real estate will grow in value by the amount you need to retire – it is impossible to predict what our market will be doing in 20 or 30 years time.
Rather, the key is to think about quality, rather than a set number of investment properties.
Invest smart to retire rich
As I say time and time again, there is no one size fits all solution for Australian real estate. Someone could buy three investment properties with low rental yield but strong capital growth, and achieve their goals in the same time as it takes someone who bought ten properties with low capital growth and high yield.
The question is, what kind of investment are you actually capable of? Getting a buyers' agent on your side, planning out a strategy that includes a combination of good yield and good capital growth, and buying what you can afford (rather than jumping in over your head) is going to be key.
If you don't have much capital for Sydney's expensive high growth areas, then you might want to look at outer suburbs where positive cashflow property is more of a reality. Alternatively, if your budget allows for negative gearing, you may want to jump right into a highly competitive market with strong capital growth. The key is understanding your financial position, and knowing what's going to get you over the line.
Too often, people jump blindly into the property market without realising there is actually quite a lot of risk involved. If you can't keep up mortgage repayments, or buy in an area that turns out to be an underperformer, you can delay your retirement planning by years.
Think hard about the overall value of your Australian investment property – what's it going to get you in the long run? At propertybuyer, we are Australia's most awarded buyers' agents for a very good reason – we can help you understand. Whether it's the right suburb to buy into, when to sell lower chip assets, or how to set up for retirement, our team can help to make it happen.
..........................................................................................................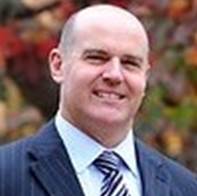 Rich Harvey
Managing Director, propertybuyer
This article was written by Rich Harvey, founder and Managing Director of propertybuyer, Sydney & Australia's most awarded Buyers Agents. Propertybuyer helps property investors and home buyers search and negotiate the right property at the right price, everytime. For further details please visit www.propertybuyer.com.au or call +61 2 9975 3311 or 1300 655 615.
Click Here to read more Expert Advice articles by Rich Harvey
While due care is taken, the viewpoints expressed by contributors do not necessarily reflect the opinions of Your Investment Property.