05/06/2014
Subdivisions are a brilliant strategy to make money from property investing, but they can be a potential minefield for the uninitiated. In a relatively short space of time, you can make a handsome profit by either selling and taking profit, or otherwise refinancing to create equity. The trick is to find both a suitable area and a suitable property where this strategy works.
The beauty of the subdivision strategy is that it does not rely on a rising market in order to make a profit. The typical long term property investor is relying on rising population pressure to create capital growth. The subdivision strategy relies on the ability to split a property into two or more parts and then be able to sell (or revalue) in the current market conditions. You can do very well provided the area has sufficient demand and turnover for the block size that has been subdivided and you set your pricing realistically.
Before you set out trawling the internet and inspecting potential sites there are several key steps you must take.
Market research – Analyse the availability (supply) and demand for property in your chosen area. Discover the median prices, days on market, and understand the dynamics of the local area. Will it take 45 days or 200 days to sell your subdivided property? Time is money!
Search for potential properties that can be subdivided. This takes some digging.
Consider your exit strategy – are you going to sell, retain and build or a combination of both? Get your accounting and tax advice upfront before signing any contracts. This will save you a packet down the track.
Study the council's Local Environment Plan (LEP) and Development Control Plan (DCP). You need to know these documents backwards so you can accurately assess if a site has potential for subdivision. Each council area has vastly different requirements for minimum lot size, set backs, frontage, overlays, floor space ratios, easements, water run off, tree preservation and other building controls.
Feasibility study – Your target should be 20% return on costs. The accuracy of your estimates will make or break your deal. You need to know the costs of all headworks, council fees (including the massive Section 94 contributions), consultant costs, interest etc….and don't forget to factor in some delays and over-runs - these are inevitable.
Engage a team of smart consultants to help you with the due diligence.
Beware of drainage easements and sewer lines and bushfire zones or anything that can restrict the development upon a subdivisible site. It's no good to subdivide only to find you can only build a shoebox on the site!
If I had to pick the two most important things to consider in the subdivision process it would be completing the comparable sales analysis and picking the right consultants. Don't take short cuts on your due diligence – this is your safeguard.
Case Studies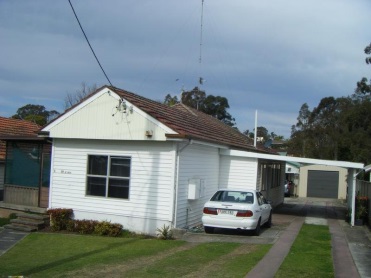 Sally* approached us to find a subdivision site. She had a seriously negative geared portfolio and limited servicing ability. The goal was to create a cashflow strategy to grow her portfolio. We found a suitable site in NSW that already had two dwellings on the one site giving a total rent return of $580pw. We negotiated the site for $372,500 which gave a yield over 8%. It was more cost effective to conduct a strata title subdivision of the site which then enabled the client to recoup their initial deposit, plus gain further equity, giving a total equity profit of $94,625.
| | |
| --- | --- |
| Purchase Price | $372,500 |
| Deposit | $37,250 |
| Stamp Duty + Costs | $18,625 |
| Subdivision Costs | $10,000 |
| | |
| Value of House 1 after subdivision | $220,000 |
| Value of House 2 after subdivision | $260,000 |
| | |
| Non recoverable costs | $28,625 |
| Equity gain from land | $86,000 |
| | |
| TOTAL PROFIT | $57,375 |
| Plus Equity in original house | $94,625 |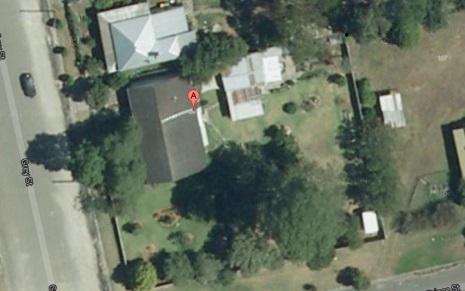 Robert* wanted an investment property that would assist him to create strong equity growth for his 10 year investment plan. We found a site in NSW that was a mixed use zoning (resi and commercial) where the sewer had just been connected and that could be split into three blocks. With a purchase price of just $340,000 we also negotiated a 4 month settlement and early access for consultants to complete surveys and other estimates. The block will allow for building of a commercial premises which will add significant value. We confirmed sales prices with many local agents and confirmed subdivision costs with all consultants. The total equity profit after subdivision will be approx. $112,000.
| | |
| --- | --- |
| Purchase Price | $340,000 |
| Deposit | $34,000 |
| Stamp Duty + Costs | $17,000 |
| Subdivision Costs | $25,000 |
| | |
| Value of land after subdivision | $160,000 |
| Value of House after subdivision | $330,000 |
| | |
| Non recoverable costs | $42,000 |
| Equity gain from land | $120,000 |
| | |
| TOTAL PROFIT | $78,000 |
| Plus Equity in original house | $112,000 |
The decision to build or sell after subdivision will be determined by your objectives and individual financial situation. Make sure you get the right advice.
As independent Buyers Agents, we offer a fixed price service to source profitable subdivision sites and help you every step of the way. Our fees cover:
Identification of suitable subdivision sites
Assessment of profitability
Project management of the subdivision process
*Names changed to protect identity of clients.
Rich Harvey
Managing Director, propertybuyer
This article was written by Rich Harvey, founder and Managing Director of propertybuyer, Sydney & Australia's most awarded Buyers Agents. Propertybuyer helps property investors and home buyers search and negotiate the right property at the right price, everytime. For further details please visit www.propertybuyer.com.au or call +61 2 9975 3311 or 1300 655 615.
Click Here to read more Expert Advice articles by Rich Harvey
Disclaimer: while due care is taken, the viewpoints expressed by contributors do not necessarily reflect the opinions of Your Investment Property.