Expert Advice by Rich Harvey 26/05/2015

The New South Wales budget contains a lot of good news for home buyers of all paths. From the $400 million boost to the Housing Acceleration Fund to more than $590 million for a huge range of infrastructure projects, we can now outline a number of areas primed for growth down the line.

Considering that Domain's June report on house prices showed 22.6 per cent value growth in Sydney's detached dwellings in the last year alone, it boggles the mind to think that this infrastructure could fuel even more growth. But that's the situation we're in.

One particularly important project for a number of areas is the south west rail corridor, which connects a huge range of areas. But why is this one of the projects to watch as an investor?

What is it going to do?

There is to be a south west rail extension link, which improves accessibility and infrastructure delivery for western Sydney, as well as linking northern and southern areas of the city. Furthermore, with the announcement that a second airport is being developed for Badgerys Creek, a nearby rail station solidifies it as a growth area.

Another focus of the state government in this project is creating town centres around public transport. This is crucial for growth hot spots, and investors would do well to watch the implementation of new stations and rail lines as part of the corridor.

The Sydney metro received $50 million in the state budget, including provision for work in the southwest. On top of this, $36 million was announced for the future of our rail lines. As price growth ripples throughout the city, investment opportunities are going to pop up all around this transport corridor.

New homes and new jobs to be created

In a July 29 press release from the Real Estate Institute of NSW, President Malcolm Gunning sang the praises of this corridor expansion.

"There is a real opportunity for the development of affordable housing, services and amenities around transport hubs and close to employment areas," he noted.

"We are excited the government has created a vision for this important part of Sydney. The creation of 20,000 additional jobs and 15,000 new homes over the next 21 years is a win for everyone."

He's not wrong. The development of expansive transport corridors brings high potential for growth. As affordability continues to be a concern for many, looking at areas set to benefit from infrastructure in the coming years could be a sound investment strategy.

..........................................................................................................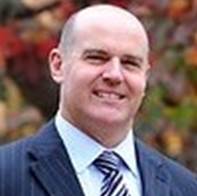 Rich Harvey
Managing Director, propertybuyer
This article was written by Rich Harvey, founder and Managing Director of propertybuyer, Sydney & Australia's most awarded Buyers Agents. Propertybuyer helps property investors and home buyers search and negotiate the right property at the right price, everytime. For further details please visit www.propertybuyer.com.au or call +61 2 9975 3311 or 1300 655 615.
Click Here to read more Expert Advice articles by Rich Harvey
While due care is taken, the viewpoints expressed by contributors do not necessarily reflect the opinions of Your Investment Property.