Expert Advice with Sam Saggers 25/01/2017
Whether you're new to property investing or have several properties under your belt, saving money should always be a top priority.
It's smart to evaluate your financial situation from time to time.
Take a look at the following smart money moves. Are you doing any of these?
1. Do a "buy nothing" challenge
Choose to avoid buying any new clothes, gadgets or knick knacks for six months to a year and see just how much you don't miss.
2. Look at your monthly expenses
Be ruthless in slashing unnecessary expenses from your budget. Eliminate anything that doesn't add value to your life or that you're simply not using (e.g. subscription to services or products you no longer use)
3. Setting and watching a goal
Set one or more goals and then routinely evaluate your progress towards them.
4. Plan ahead
The more you can plan ahead the better you'll be prepared for unforeseen events such as the car breaking down or even something as small as paying for a restaurant meal because you forgot to bag a lunch.
5. Indulge in free or cheap entertainment
A night at the movies or tickets to see your favourite team can cost a small fortune. Look around where you live for free or inexpensive things to see and do.
6. Have potlucks with your friends
Instead of dropping a ton of cash on eating out, take turns hosting dinners where everyone brings something to share.
7. Reduce your biggest expense - housing
Be creative. If it makes sense, room with other people or simply move to less expensive accommodations. If you own your home consider refinancing or moving out and renting your primary residence.
8. Embrace the handyman inside of you
Become more self-reliant; instead of paying for tasks such as mowing the lawn, considering doing more things for yourself.
9. Pick up a side gig
Use your skills to pick up extra money to add to your savings and pay down your debt.
10. Avoid lifestyle creep
Make sure that each dollar is allotted for something. It's much too easy to spend any extra money that comes along rather than save it or apply it to reducing debt.

For more tips and strategies, come along to our next Property Investor Night. These FREE events are packed with information you need to succeed in today's real estate market.

Seats fill up fast, so book yours now!

....................................................................................................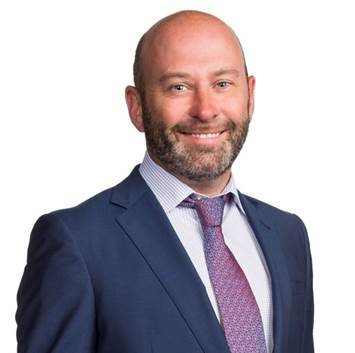 Sam Saggers is CEO of Positive Real Estate and Head of the buyers agency which annually negotiates $250 million-plus in property. Sam's advice is sought-after by thousands of investors including many on BRW's Rich 200 list. Additionally Sam is a published author and has completed over 2000 property deals in the past 15 years plus helped mentor over 2200 Australian investors to real estate success!
Read more expert advice articles by Sam
Disclaimer: while due care is taken, the viewpoints expressed by contributors do not necessarily reflect the opinions of Your Investment Property.
Want to know more? Both experienced and first time investors tell us they get invaluable information from these education events. No matter what type of investor (or potential investor) you are, we have solutions for first home buyers, working families and even investors planning for retirement to name a few. Click here to book your seat now.