Expert Advice with Sam Saggers 30/04/2016
"Nothing happens unless first we dream." - Carl Sandburg, poet and author
Your dreams are what compelled you to begin investing in property as a wealth creation tool, however the reality of money management is what gives your dreams traction.
Over the years I've seen many investors make mistakes that stop them in their tracks. They buy one or two properties and then find themselves stuck, unable to leverage more properties or even service the ones they've got.
We can help investors get the results they're after safely and efficiently. (For inspiration, have a read of our many success stories)
The following mistakes are some of the more frequent ones I've seen:
1. Poor financial habits
Bad debt
Not all debt is the same. Your home loan is considered "bad debt" because unlike an investment property you're unable to claim the majority of your costs.
Put a plan into place to pay off your home loan as quickly as possible and see your serviceability improve as a result.
No emergency funds
Failing to have a buffer set aside is an obvious financial error. Not only do you need a reserve for your household costs, each investment property should be tied to an offset account to cover any shortages that may occur as a result of maintenance, repairs and/or vacancies.
Failing to follow a budget
At the core of money management is a budget. While you might have worked one out and then tucked it away in a drawer, it doesn't do you a bit of good, obviously, if you're not using it.
Create a budget that is both flexible and easy to follow.
How detailed you make it is up to you. Rather than discover you've spent $20 this week on frappuccinos at Starbucks, perhaps all you need to know is that your purchases have left you with only $50 in the miscellaneous/spending category for this pay period.
2. No financial planning
Inefficient investing
As the saying goes, "if you fail to plan, you plan to fail".
Without a solid investment strategy, based upon your individual situation and the goals you want to achieve, you'll quickly find yourself spinning your wheels, unsure of what to do next.
Consult a mentor or financial advisor about how you can take your portfolio to the next level.
Note that an exit plan should be part of any strategy in order to take full advantage of any return on your investment(s).
A poorly structured portfolio that doesn't allow you to continue building up your asset base. When you structure your portfolio well, your serviceability will remain solid, allowing you to continue to grow your wealth.
3. Inefficient finance
Your choice of finance needs to fit your personal situation. Choosing the wrong loan with the wrong features can negatively impact your serviceability, stopping your ability to grow your portfolio.
4. Analysis paralysis
The fear of making a mistake is a very common reason many investors never get past owning one or maybe two properties. Often, this malady reveals itself through perfectionism.
The investor can't find that "perfect" property at the "perfect" time and for the "perfect" figure, so they toss their hands in the air, giving up, rather than thinking outside the square and finding ways to "make" the investment opportunity work for them.
Some ways a "not so perfect" property can be improved include purchasing at a discount, renovating, strata titling and/or developing.
5. Poor structure
Structuring your investment portfolio is vital. If you have too many negatively geared properties your cash flow dries up, and if all of your properties are positively cash flowed, they may be lacking in capital growth (which is how your wealth is realised).
At Positive Real Estate, we've coached thousands of investors, helping them safely achieve their goals through tried and true tactics and strategies.
We can do the same for you.
Come find out what we can do for you. Register your details to attend our next Property Investor Night. At this FREE event you'll gain insight to where the growth markets are, learn how to spot great opportunities within those markets, and much, much more.
Find out more about this fun filled, information packed event here.
Seats fill up fast, so book yours now.
....................................................................................................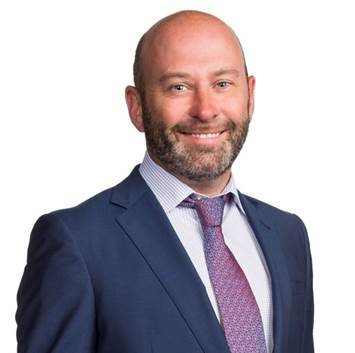 Sam Saggers is CEO of Positive Real Estate and Head of the buyers agency which annually negotiates $250 million-plus in property. Sam's advice is sought-after by thousands of investors including many on BRW's Rich 200 list. Additionally Sam is a published author and has completed over 2000 property deals in the past 15 years plus helped mentor over 2200 Australian investors to real estate success!
Read more expert advice articles by Sam
Disclaimer: while due care is taken, the viewpoints expressed by contributors do not necessarily reflect the opinions of Your Investment Property.
Want to know more? Both experienced and first time investors tell us they get invaluable information from these education events. No matter what type of investor (or potential investor) you are, we have solutions for first home buyers, working families and even investors planning for retirement to name a few. Click here to book your seat now.