Expert Advice with Sam Saggers 17/07/2016
Every morning you stop by your favourite coffee shop, order your favourite form of java from your favourite barista and head out the door, ready to face your day.
But have you noticed that over the past couple of years the price of your little caffeinated indulgence has slowly inched upwards?
That, my friend, is inflation.
It's not only coffee prices, it's the price of your weekly haul of groceries, how much petrol you can add to your tank, the cost of your last shopping spree and of course, the rental returns your investment properties are getting.
A small amount of inflation, year after year, is the sign of a healthy, growing economy. Of course wages and returns on investments (such as rental properties) need to grow at a rate above that of the general economy for it to continue growing and to remain strong.
Inflation occurs when the economy grows as a result of increased spending. This leads to price rises and as such the currency within the economy is worth less than before.
In other words, the currency won't buy as much as it did before. The fact that things seem to grow at a sustained level over time is important for you, as an investor, to understand.
The Reserve Bank (RBA) sets an inflation target of 2% to 3% on average per year. Inflation represents the minimum amount that goods and services will increase.
This is important, as the investments we choose need to outpace inflation.
Too much inflation can see the costs of goods and services soar. It's one of the primary reasons why people invest in the first place - the need to stay ahead of the cost of living, which is always rising.
In short, we're striving to stay ahead of the "rat race" of merely keeping pace with inflation...we want to grow our profits above and beyond what we lose to the erosion of our buying power.
If you fail to beat inflation you're essentially stuck in the rat race… always moving, trying to catch up, but never actually getting to the place of financial freedom.
As an investor, it's vital to understand what inflation does to your cost of living and more importantly you need to understand how to use strategies to gain profits over and above the percentage that goes towards inflation.
If you fail to invest in both yourself and in your future, over time as the years pass you'll see the cost of living continue to rise. You'll get stuck, unable to leave the rat race, potentially working yourself into an early grave as life becomes a seemingly endless chase with little reward or purpose.
Inflation cannot be stopped and when you add poor financial management to the mix it's possible to actually fall even deeper into a financial hole, making it harder to get ahead.
The longer you put off choosing to invest the more challenging it becomes. Everything goes up, from food to housing. Some years it will deflate but the long-term average of our economy is to inflate and grow.
As a property investor, you need to do better than the inflation rate… even if the cost of living goes up you are still earning a faster rate than the system itself.
To find out more about inflation and its impact on your financial freedom, come along to our next Property Investor Night. At these FREE events you'll learn where the best growth markets are at right now and how to beat inflation by choosing investments that will deliver returns above the inflation rate and so much more.
Seats at these popular monthly events fill up fast, so book yours now!
....................................................................................................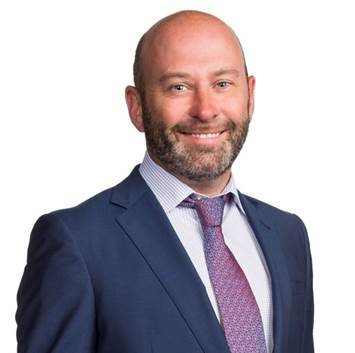 Sam Saggers is CEO of Positive Real Estate and Head of the buyers agency which annually negotiates $250 million-plus in property. Sam's advice is sought-after by thousands of investors including many on BRW's Rich 200 list. Additionally Sam is a published author and has completed over 2000 property deals in the past 15 years plus helped mentor over 2200 Australian investors to real estate success!
Read more expert advice articles by Sam
Disclaimer: while due care is taken, the viewpoints expressed by contributors do not necessarily reflect the opinions of Your Investment Property.
Want to know more? Both experienced and first time investors tell us they get invaluable information from these education events. No matter what type of investor (or potential investor) you are, we have solutions for first home buyers, working families and even investors planning for retirement to name a few. Click here to book your seat now.