Expert Advice with Sam Saggers 14/12/2016
Selling your investment property? 3 Tips for getting the best price.
Life is never quite as simple as we'd like.
In fact, at times it can get messy...which is why it's so important to plan for the unexpected.
But what if your plans still go awry?
What if a surprise divorce or a lost job is pushing you to liquidate some of your assets?
Is it possible to get a good price for your property if you have to sell at the wrong time?
Yes...if you are realistic about your investment property's true market value.
The tips listed below should be followed whenever you decide to sell, but doing them well becomes even more important when you're under the gun and need to sell quickly.
1. Get a valuation
You are not the best judge of your own investment property.
That's why you need to hire an independent valuer who is familiar with the local property market.
Bottom line, price is what dictates whether or not a property will sell, so it's vital you get the price right from the start.
Why?
Because if you fail to price it right and it doesn't sell within the first 30 days you'll:
Miss the chance at a quick sale
Have have to drop your price until it sells
2. Go to auction
An auction tells the marketplace that you're a motivated vendor.
This fact alone will drive more potential buyers to your doorstep, increasing the opportunity to get a good price, quickly.
3. Consider aesthetics
While everyone knows that presentation is very important when selling a home, as a distressed seller you probably don't have the funds to hire a professional stager.
Instead, focus your efforts on improving those things about your investment property that may put off a potential buyer.
For example, if the property shows signs of an old termite infestation, hire a pest control company to inspect and give the property a clean bill of health.
Once you've dealt with those things that might be a concern for buyers then focus on how the property looks.
Either hire someone to clean the property inside and out or save some money and do it yourself.
Inexpensive ways to spruce up an investment property:
Replace dead foliage with new plants
Clear out gutters
Power wash the front walkway and patio furniture
Touch up paint where needed
Bottom line, show the property in the best possible light as inexpensively as you can to maximise your return.

For more tips and strategies, come along to our next Property Investor Night. These FREE events are packed with information you need to succeed in today's real estate market.

Seats fill up fast, so book yours now!

....................................................................................................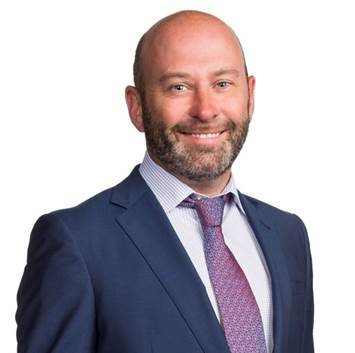 Sam Saggers is CEO of Positive Real Estate and Head of the buyers agency which annually negotiates $250 million-plus in property. Sam's advice is sought-after by thousands of investors including many on BRW's Rich 200 list. Additionally Sam is a published author and has completed over 2000 property deals in the past 15 years plus helped mentor over 2200 Australian investors to real estate success!
Read more expert advice articles by Sam
Disclaimer: while due care is taken, the viewpoints expressed by contributors do not necessarily reflect the opinions of Your Investment Property.
Want to know more? Both experienced and first time investors tell us they get invaluable information from these education events. No matter what type of investor (or potential investor) you are, we have solutions for first home buyers, working families and even investors planning for retirement to name a few. Click here to book your seat now.