Expert Advice with Sam Saggers 24/08/2016
Do you buy a property based on the numbers?
If not, you should.
But...you should also buy a property based on something else...appeal.
Today a property that is worth $700,000 and renting for $700 a week to a tenant may rent well, but may not actually hit the mark at all for someone looking to buy it.
The property can be lost to the rental market as a 'rental property for life" if it has the wrong design.
When we consider design and the effort behind it, sometimes I think it truly gets lost on investors who are more concerned by numbers than what the needs of the owner occupier market is.
Buying a property that is poorly thought-out and lacks a plan becomes a problem as the property ages.
Looking past the maths
For property investors it is easier to look at price and barter numbers rather than consider value. Cynics have no clue what it takes to understand good design, architecture and great builds.

Many investors treat the property market like a used car lot. Cheaper the better! Things can be cheap for a reason.

The best properties today have a team of dozens working on their design. From a great development group or builder to designers, interior decorators, draftsmen, landscape architects, architects and property stylists just to name a few.

There is a lot of skill to bring design highs to the fold.

Let's have a look at the cleverness involved, so you can see why some properties fly above the rest. They are created right because of the development team.

For example, an interior decorator's role is generally to improve the look of an existing space. An interior decorator typically holds a qualification in interior decoration (normally a diploma), and is concerned with dressing an interior with things like paint, furnishings, floor coverings, and fabrics.

Stylists understand what buyers are looking for and current trends and advise builders and developers. Most developers or builders don't have designers, and miss the key elements that make a property's form and function great to an owner-occupier.

Many developers or builders just whack up properties to make a profit and move on. No-one knows who they are as they just often close down their company to avoid future backlash and start again under a new clean skin Pty Ltd and name...a skullduggerous practice that is epidemic in our country.

Flight to quality starts with the pedigree of whom you are dealing with and their skill.

In Australia, there are three main professions associated with getting great properties to market. You have architects, building designers and draftspeople. They tend to all work together under a head architect who usually has around five years of university experience plus much more life experience.

The best new properties have great elements to them but also a great team and skill set. They are not built to cater to the rental market; they are built to attract emotive owners.

Australia is a unique country; there is no legal requirement for a developer or builder to engage a professional design team when supplying the market with property.

The challenge for an investor is to avoid the bad stock in the market that lacks thought, design and is just driven by the developer's desire to make money and maximise their site. This stock adds no value to the public realm and is property pollution!

If your investment property isn't selling, could it be design? To find out come along to our next Property Investor Night. At this FREE event you'll learn where the great markets are, proven growth strategies that work, the ins and out of finding great properties that will safely deliver fantastic results and much, much more.

Seats fill up fast, so book yours now.

....................................................................................................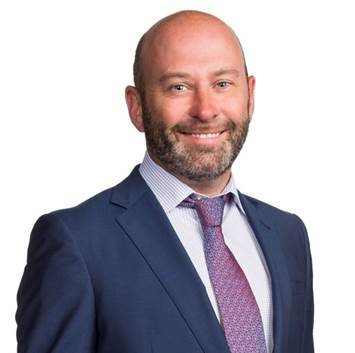 Sam Saggers is CEO of Positive Real Estate and Head of the buyers agency which annually negotiates $250 million-plus in property. Sam's advice is sought-after by thousands of investors including many on BRW's Rich 200 list. Additionally Sam is a published author and has completed over 2000 property deals in the past 15 years plus helped mentor over 2200 Australian investors to real estate success!
Read more expert advice articles by Sam
Disclaimer: while due care is taken, the viewpoints expressed by contributors do not necessarily reflect the opinions of Your Investment Property.
Want to know more? Both experienced and first time investors tell us they get invaluable information from these education events. No matter what type of investor (or potential investor) you are, we have solutions for first home buyers, working families and even investors planning for retirement to name a few. Click here to book your seat now.