Expert Advice with Sam Saggers 21/12/2016

Today, Australia is home to two Global Cities; Sydney and Melbourne and two New World Cities; Brisbane and Perth.

What is a Global City?

A city is considered a global city if it provides key benefits to the success of a global economic system through the provision of specialised services or products.

In reality, each of these cities are fabulous investment zones, as they not only get local growth but benefit from global influences, similar to New York, London and Hong Kong.

These cities sometimes stand out as expensive, and they are in many parts for a reason; they are award winning world cities.

To be blunt, they are a MUST BUY for Australian property investors.

As New World Cities, Brisbane and Perth are, according to the large commercial real estate firm Jones Lang Lassalle (JLL), "part of an evolving group of cities that are redefining what it means to be global."

JLL goes on to describe New World cities. "Typically mid-sized, they have strong technology credentials, are highly liveable with favourable infrastructure and are often supported by global specialism.

"Archetypal New World cities include Munich, Boston and Brisbane. These cities are attracting talent and corporations as well as a disproportionate share of global real estate investment. JLL predicts that these cities will be at the forefront of innovations in real estate, living and work styles by virtue of creating urban development models which are smart, sustainable and resilient."

Global and New World Cities are the big 4 in Australia and will be so for a long time. Beyond these cities, the choice funnels down.

Primate Cities

Australia is also home to other cities which hold great potential for investors.

A primate city is one which is both the largest city in the area and is much larger than any others in the region. Primate cities such as Adelaide and Canberra serve a big purpose and are capital cities in their own right.

Secondary cities like Newcastle and the Gold Coast are growing and are part of Australia's bright future as are feeder cities like Toowoomba and Wollongong.

These cities are lower in rank than Global Cities and New World Cities for investors, but can offer a less expensive or alternative diversification opportunity.

There are many other small town, regional areas and smaller cities in Australia. We have over 1.9 million people living in over 20 small regional town/cities with less than 100,000 people, many of which lack a big plan for the future, so be careful of these areas. They are still in the political wilderness and struggle economically to attract broad based investment.

My simple tip for investors... start with investing in Global Cities and New World Cities first as an investment principle and then work your way down if you have to base on your needs or affordability.

Put your money in the best markets first. Buying in a small town area because they seem inexpensive can often be speculation and a lottery ticket, not long term investing.

Bigger cities are liquid real estate markets, meaning they trade well and commonly. If you need to sell you can in typically less than sixty days. Smaller areas are illiquid and you can often be on the market for longer than 12 months, even when you need to sell. Stick to liquid markets as you never know when life will throw you a curveball. Big cities are liquid and still profitable.

For more tips and strategies, come along to our next Property Investor Night. These FREE events are packed with information you need to succeed in today's real estate market.

Seats fill up fast, so book yours now!

....................................................................................................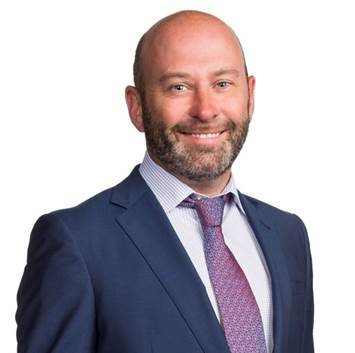 Sam Saggers is CEO of Positive Real Estate and Head of the buyers agency which annually negotiates $250 million-plus in property. Sam's advice is sought-after by thousands of investors including many on BRW's Rich 200 list. Additionally Sam is a published author and has completed over 2000 property deals in the past 15 years plus helped mentor over 2200 Australian investors to real estate success!
Read more expert advice articles by Sam
Disclaimer: while due care is taken, the viewpoints expressed by contributors do not necessarily reflect the opinions of Your Investment Property.
Want to know more? Both experienced and first time investors tell us they get invaluable information from these education events. No matter what type of investor (or potential investor) you are, we have solutions for first home buyers, working families and even investors planning for retirement to name a few. Click here to book your seat now.