When it comes to property investment, residential tends to dominate most of the conversation, but Scott O'Neill of Rethink Investing believes that commercial property should be part of any serious investor's portfolio.
"Commercial property is such a crucial part of the Australian economy," says O'Neill. "On a personal level, it also lets you boost your cash flow and helps provide a buffer against the cycles in the residential market."
Accordingly, he's eager to bust some of the bigger myths doing the rounds about the nature of commercial investing.
• Myth 1

It's only for the wealthy
Though commercial property does tend to require higher deposits than residential, O'Neill points out that this doesn't mean there's no way for other investors to get on board.
"The first step of investing is always about saving – you need demonstrate that before you can chat to a bank," says O'Neill. "It may just mean that you put off investing for a bit longer, or possibly invest in residential first and then commercial after building up some equity."
An amount of $100,000 is generally needed as the starting point for a deposit.
• Myth 2

You can't get capital growth quickly
As with residential, there are numerous factors contributing to capital growth. Interest rates, lease quality and the overall health of the market have a part to play, though O'Neill stresses that this doesn't mean capital growth has to be inherently slow. Building growth might involve subdivision, adding more lettable spaces or renovating, but it may also be as simple as renegotiating a longer lease.
"Some of the fastestgrowing deals I've ever seen happened in commercial," says O'Neill. "Commercial property typically operates on a different cycle to residential – but if you choose your properties carefully, then you'll still see growth occurring."
• Myth 3

You'll get stuck with long vacancies
One of the key reasons prospective investors shy away from commercial properties is that they're concerned about the risk of the property being left empty. But O'Neill says taking note of simple factors like the quality of the lease, location, rent and current state of the property can help ensure this doesn't happen.
"Of course, it's possible to buy the wrong property and end up with it vacant for an extended period," says O'Neill. "But if you do your due diligence ahead of time, you should be able to minimise the risk. You can research your way into buying a good property."
• Myth 4

There's no way to add long-term value
Some investors see commercial properties as being inherently limited, due to their public locations and links to tenants. There's incremental growth via infl ation, but not a long-term increase in the property itself. But this isn't the case; it's entirely possible to raise the lasting value via strata titling, subdivision, finding new tenants and/or carrying out renovations.
"It's no different to any other property," says O'Neill. "The logistics might be a bit different, but the fundamental principles are the same."
.................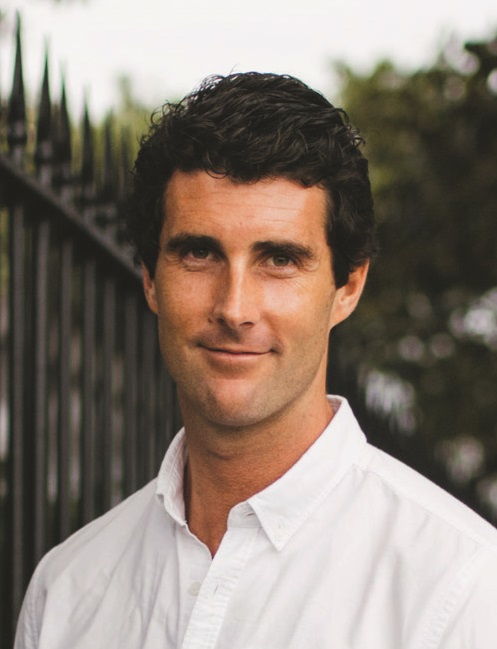 Scott O'Neill is the founder and director of Rethink Investing, a BRW Fast 100 property investing company specialising in finding rare positively geared properties all around Australia (commercial and residential).
Scott is an experienced and active investor who was able to retire from his day job at the age of 28. With a current portfolio of 32 properties worth $20m, he is one of the most successful young property investors in Australia. O'Neill has a passion for all aspects of property, especially helping others find great deals.
WANT TO LEARN MORE?
Rethink Investing helps everyday Australians enter the commercial property market with ease.
It also specialises in helping clients purchase high-yielding residential properties using the same successful investing strategy. Call 1300 965 551 or visit www.rethinkinvesting.com.au