Expert Advice with Shannon Davis 11/08/2016
For many first-time investors, the prospect of actually putting your money on the line and taking action by buying a property is terrifying.
It's completely understandable – when you're handing over your hard-earned savings and getting a loan for several hundred thousand dollars, you want to feel confident that you're investing the right way.
But many would-be landlords let their fears trick them into delaying their first move – to the point where they fail to become investors at all.
These common fears (and strategies to overcome them) can include:
1. I'm scared of investing in the wrong property.
I'm not going to lie – of course there's a risk that you'll buy a lemon and this happens to many inexperienced investors. But there is a proven strategy you can use to mitigate this risk: adhere to a proven strategy and then do your research to find the right property to suit your strategy.
Solution: There is no substitute for doing your diligence. This is what allows you to buy an "investment grade" property in an area that will outperform the averages because there are multiple growth drivers.
2. I'm worried I won't be able to find a tenant.
Or worse, as one new investor once asked me at a property event, "What if the tenant trashes the place? I just don't know how to get comfortable with the idea of a stranger living in my property."
Adjusting your mindset is so crucial as an investor; you need to remove emotion from the equation and get your head around the fact that it is not your home, but is in fact a business opportunity to derive profits.
Solution: Referring back to point one, if you buy well in a good suburb with the right demographics, finding a tenant shouldn't be a problem – and having a good property manager on board along with landlords insurance will help protect you financially against tenant damage or loss of rent.
3. The idea of taking on a huge mortgage terrifies me…
It's natural, and actually quite prudent, for you to consider how you'll be able to meet your investment mortgage payments.
Again, this comes back to having the right mindset that allows you to see income-producing debt as a positive thing, rather than a financial noose around to neck.
Solution: To achieve this, you need to get your finances in order before you start investing, to ensure that your budget can handle the responsibility of a new mortgage. You should also aim to have a financial buffer or some cash set aside, to cover you for unexpected circumstances.
You may notice a common theme in this list…
Scared, worried, terrified!
All of these issues are based around 'fear'.
We've all heard the horror stories about people who have lost money on property, but keep in mind that for every negative story you hear there are just as many positive tales.
Remember as well that over the long term, property is a fairly forgiving asset class; I have known investors who've made plenty of mistakes and bought in terrible locations, but they've still made money at the end of the day.
The most powerful way to combat fear is to educate yourself so you can invest with confidence and peace of mind, safe in the knowledge that you've done everything within your power to buy like a smart property investor.
And you don't need to do it alone – in fact you shouldn't try to do it alone. You really should consider engaging an experienced property strategist to guide you forward.
..........................................................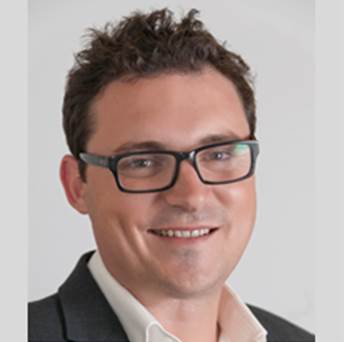 Shannon Davis is Director of Metropole Property Strategists in Brisbane and as a successful property investor and licensed estate agent, his years of industry experience helps his clients maximize the performance of their investment properties.
He is a regular commentator for Michael Yardney's Property Update.
Read more Expert Advice from Shannon here!
Disclaimer: while due care is taken, the viewpoints expressed by contributors do not necessarily reflect the opinions of Your Investment Property.