Expert Advice with Shannon Davis 21/09/2016
I get asked a lot of questions about property investing.
Clients will ask me where to invest, how much they should pay for a property, and what the future holds for the Australian market.
But I'm surprised more people don't ask me about mistakes.
Such as: what are the most common mistakes investors make and how should we avoid them?
Property investing is both rewarding and challenging, but there are some mistakes I see being made time and time again.
Here are the seven most common errors:
BUYING OFF THE PLAN
Investors who bought off the plan in our capital cities, hoping to make a quick profit may be in for a rough ride.
Plenty of off-the-plan apartments are coming on to the market in the next couple of years and investors will have to wait up to a decade to see any capital or rental growth.
Many will lose money on their investment as they find their property will be worth less on completion than their contract price.
The main reason buying off the plan is such a bad idea is there is very little opportunity for capital growth.
Property investment is all about supply and demand. Off-the-plan projects are everywhere, and buyers have plenty of options to choose from which means you are unlikely to get people fighting for your property when it's time to sell.
And banks are increasingly unwilling to lend to investors buying in certain inner Melbourne, Brisbane and Sydney suburbs where too many apartments are being built.
They consider them a risky investment, which should be warning enough.
BUYING IN BOOM TOWNS
As our coast capital cities have become more expensive many investors have been looking farther afield to buy.
The problem is there is very little economic growth, jobs growth population growth and therefore property price growth in most regional locations
And towns reliant on one industry, such as mining or manufacturing, are highly volatile. They can be performing exceptionally well one minute and crashing the next. They can take years, sometimes decades, to recover.
Investors can lose hundreds of thousands of dollars this way. I read recently of a fully renovated four-bedroom house in Moranbah, in Queensland, that sold for $820,000 at the peak of the coal boom. In November, that house went for $170,000.
BECOMING IMPATIENT
Property investment can feel a bit like an addiction at certain times. Once you get into the market, you want to keep borrowing to keep on buying.
But there's such a thing as moving too quickly.
Some investors get their hearts set on achieving a certain size property portfolio by a certain date and nothing will stop them.
For example, "I want a $5 million property portfolio by the time I am 40."
Now, there is nothing wrong with being ambitious, in fact, it's to be applauded. But there's such a thing as rushing into purchases too quickly and making mistakes.
The more you push the boundaries of what you can borrow the more exposed you will be if life throws you a curve ball.
Take your time. Build your portfolio sensibly and slowly, and you're more likely to get past your second property (the point at which many investors stop).
Put simply: sometimes it's the right time to do nothing!
NOT DOING RESEARCH
While there are many great property experts who can help you on your investment path, that doesn't mean you can stop paying attention to what's going on in the property market.
Some investors think because they're using the experience and skill of a buyer's agent they don't need to do their homework.
That's not true.
While I agree you should "outsource" your property buying to a property professional, I feel it's important that you never "outsource" your education or knowledge.
You need a level of insight so you can differentiate the professional who knows what they're talking about from one who doesn't.
Property investment is not for people trying to make a quick buck - nothing in life comes easily.
Prepare to research, read expert commentary and track trends.
That's how you become a great investor.
PAYING TOO MUCH
There is a reason many estate agents love dealing with first homebuyers and novice investors.
It's their first time and they don't know how much is too much!
Many will pay too much for their first property as they lack the skills to negotiate.
Repeat this mantra: asking prices are irrelevant. They indicate what the vendor is hoping for, but they don't indicate the property's market value. Never pay more than fair market value, and if possible, pay less.
It's hard to develop the perspective and knowledge of what a property is worth – that's why savvy investors have a buyers agent on their side representing them and levelling the playing field.
BUYING FOR RENTAL RETURNS
In my mind, residential real estate is a high growth, low yield investment, yet many beginning investors chase yields.
Others get caught out being lured by rental guarantees. I would be very careful about a property that offers these kinds of guarantees as it usually indicates an oversupply of the property.
If a developer has to offer these kinds of enticements for their properties it usually suggests they aren't a great buy.
Plus, once the rental guarantee period ends — usually a couple of years — then the investor is left to try and rent the property out at market value, which is often considerably less than what they were receiving during the guarantee period.
So, there are a lot of pitfalls to avoid if you want to be a successful investor. The above is no means a complete list, but it's a good start.
Avoid making these six mistakes, and you will be clearing from your path the main hurdles investors face.
And then the only thing stopping you from being successful is yourself!
..........................................................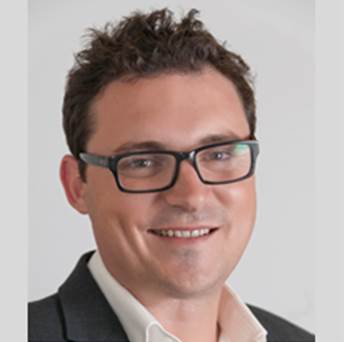 Shannon Davis is Director of Metropole Property Strategists in Brisbane and as a successful property investor and licensed estate agent, his years of industry experience helps his clients maximize the performance of their investment properties.
He is a regular commentator for Michael Yardney's Property Update.
Read more Expert Advice from Shannon here!
Disclaimer: while due care is taken, the viewpoints expressed by contributors do not necessarily reflect the opinions of Your Investment Property.