Expert Advice with Shannon Davis 6/5/2016
While it's true that property investing is a time-proven strategy for building wealth, it's also true that too many people dive right in the real estate game with acquiring proper understanding or exercising caution.
That might be okay when you're buying a sofa or a pair of sneakers, but when you're sinking your funds into a big-ticket asset such as a property, you don't want to jump in without knowing what you're doing.
I've seen too many investors make crucial, profit crunching mistakes and the sad reality is, sometimes these mistakes can take years to recover from.
So, here are 6 must-know top tips for new investors to help them avoid making crushing property investing mis-steps.
1. Work backwards from the final chapter
Forward planning is essential for growing a successful property portfolio, but the best way to do that is to work backwards.
Take some time to calculate what you will need as an annual income to retire on.
Start by working out the age at which you want to retire at (you're allowed to be more optimistic than the current retirement age of 65), and don't sell yourself short on your goal income. It's always better to aim higher than to be conservative.
Knowing your end game will determine your property investment strategy. While some investors aim for yield (rental income) all the successful investors I've know have used a capital growth strategy.
When you work out how many properties you'll need to purchase trying live off the rentals you'll become downhearted.
2. Be ready for life's ups and downs
Being mindful of future events when calculating what you can afford to buy will save you heartache later.
Maybe you're newly married with a double income and it's a great time to invest – but what about in a few years time, when you have two kids and a single income? Or if you're further on in life, how will you cope if you are unexpectedly faced with hefty medical bills, or sudden unemployment?
One thing investor's often fail to factor in is that property investment will often require a little sacrifice and determination, but it should not be a financial burden.
Your plan should be one that can withstand fluctuations in your income and expenditures as you move through life's stages.
If you feel your current situation is too tight financially, don't be put off investing altogether. There are plenty of things you can do now to prepare, - spend less than you earn, save and invest until you have the required deposit to get in the property game.
I think it was Warren Buffet who said: "Wealth is the transfer of money form the impatient to the patient."
3. Find a loan that fits you
Getting the right finance is the key to your property investment success.
You might be surprised by how many options there are when it comes to loans – interest only, interest and principal, fixed and variables rates (or both), as well as offset accounts, lines of credit, and the discounts offered by different lenders.
Each loan type and structure has their own benefits and drawbacks, and all should be considered in conjunction with your financial circumstances and your goals.
Loans and lenders need to be reconsidered for each property purchase to stay in line with your long-term strategy, which is why having a great finance broker on your side can be invaluable.
4. Seek advice – but know where it's coming from
Knowledge and education is imperative for first-time investors, and often that means seeking advice from professionals.
But be warned: not all professionals have your best interests in mind.
Some so called "experts" are affiliated with developers or property marketers and will give you biased advice based on kickbacks and bonuses.
Look for independent professionals and check their qualifications and experience thoroughly before investing a cent in their advice.
5. Become a property purchasing expert yourself
There's so much more to buying a property than signing on the dotted line. Successful investors look for the right property at the right price, and take the time to research the area and the selling point of similar local houses. Then, they don't make an offer until they've factored in all costs including renovations and repairs.
If you're not confident about the value of a property you're considering buying, don't be afraid to call in a buyer's agent to help you. It's worth the cost to make sure you're getting the best deal, as the impact of investing in a low performing property can be far more costly than the upfront cost of obtaining professional advice.
Also, if there are other parties bidding on the property, don't get caught up in paying more than the property is worth. This is especially true when bidding at auction – proper caution must be exercised in this situation, as it's easy to be carried away by emotion and ultimately pay too much. After all, that's an auctioneer's job, and they're good at it!
6. Look further than your own front yard
Many first-time investors fall into the pattern of searching for investment opportunities in their local area due to the "comfort factor"; it's much easier to hand over money for a property that you can visit frequently, than it is to purchase a property located interstate.
However, there are multiple property markets around Australia with some destined to be much better long term investments than others. And some of these probably aren't within driving distance.
However a proficient local buyers agent should be able to help you find a great investment in a more desirable location, which may ultimately deliver greater returns and profits than a property in your own home suburb.
Building your knowledge base and understanding of long-term property investment planning is as valuable as building your portfolio. With these tips, investors are on the right track to creating a wealth-building strategy that has to power to positively change your future.
..........................................................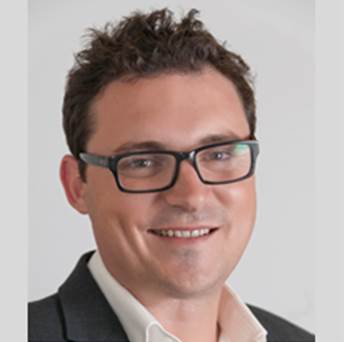 Shannon Davis is Director of Metropole Property Strategists in Brisbane and as a successful property investor and licensed estate agent, his years of industry experience helps his clients maximize the performance of their investment properties.
He is a regular commentator for Michael Yardney's Property Update.
Read more Expert Advice from Shannon here!
Disclaimer: while due care is taken, the viewpoints expressed by contributors do not necessarily reflect the opinions of Your Investment Property.