Expert Advice with Shannon Davis 11/11/2016
When you put a property up for sale with tenants in it, there are some potential risks that simply aren't there when you're selling a vacant home.
If your tenants don't co-operate with the real estate agent, or don't make any attempts to clean before inspections, it can seriously hamper the sale process and ultimately, impact your profit.
But there are steps you can take to make the process as smooth and painless as possible, for everyone involved.
In this situation, it's important to remember that respect is a two-way street.
Keep the lines of communication with your tenants open, stick to legislative laws and maybe even offer your tenants something in return for their co-operation, and you'll likely find they come to the party reasonably happily.
Let's look at the best practice for selling a property with a tenant in place:
Speak to the tenants personally
If practical, arrange to meet with the tenants and your sales agent together, so you can set the course of the sale process. You might also consider offering the property to the tenants first.
Remember to check your state or territory's laws for the notice period before inspections. In most cases, tenants must be given 24 hours notice, and breaking that agreement could get them offside quickly.
Offer incentives for the tenants' co-operation
While you might be paying the mortgage, the property is your tenant's home.
Having to clean the house for every inspection can wear thin quickly, and it's important that the house looks as tidy as possible when prospective buyers walk through.
Here are some incentives you could offer your tenants:
A discount in rent during the sales process
A free week's rent when the house is sold
A small fee for every open house they have to prepare for
A letter of recommendation for their next rental if required
While you can ask tenants to step out during inspections, they're under no legal obligation to do so. And, they might be less inclined to oblige by this request, the longer the sale takes. Sweetening the deal might be just the incentive they need to stay scarce while buyers walk through.
Don't leave it all to the tenants
Hire a cleaner and a maintenance person to tidy up the property
prior
to taking advertisement photos.
It's one less clean for the tenant and a great way to thank them for their cooperation, and best of all, you'll be assured of the best photos for your sale.
For a small-tax deductible investment, this one is a no-brainer.
Also, ask your agent to open curtains, blinds and windows before inspections, so the property presents in as airy, fresh and open as possible – it's a simple but effective step that is often overlooked.
Offer to break the lease early
If your tenants are uncooperative, it might be best to offer them an early 'out' from the lease.
Yes, you'll be missing out on the rental income, but you might be able to sell for a higher dollar amount with the property untenanted, because it will appeal to owner-occupiers as well as investors.
In addition, you could stage the home yourself, which is an effective tool for increasing your final sales price.
Obviously, asking your tenants to leave is entirely dependent on your financial position. Any lost income dips directly into your overall profits, so weigh the decision up carefully; this is a drastic move and is really only the last resort if all other options are exhausted.
To avoid reaching this point, be respectful of your tenant. Be sure to stay in close contact with your property manager to keep the lines of communication clear.
Don't forget, they are facing the uncertainty of potentially having to find a new home, so anything you can do to reassure them is going to benefit your overall relationship and encourage them to cooperate during the sales process.
..........................................................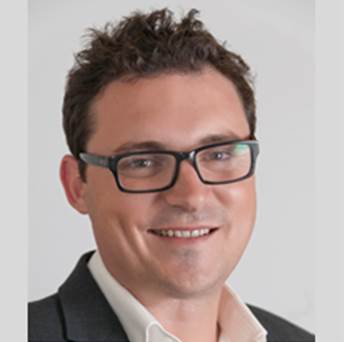 Shannon Davis is Director of Metropole Property Strategists in Brisbane and as a successful property investor and licensed estate agent, his years of industry experience helps his clients maximize the performance of their investment properties.
He is a regular commentator for Michael Yardney's Property Update.
Read more Expert Advice from Shannon here!
Disclaimer: while due care is taken, the viewpoints expressed by contributors do not necessarily reflect the opinions of Your Investment Property.