Expert Advice with Shannon Davis 19/04/2017
Property is a brilliant asset class for creating wealth – so why aren't more of us doing it?
Statistics reveal that only a small number of Australians actually put their money into any properties beyond their own home.
I would venture to say that two of the big reasons are:
Fear of making a mistake and losing money

Believing you're not savvy enough to do it successfully
Personally, I'd be more afraid of relying solely on savings and superannuation as a long-term strategy – especially when there are so many ways to mitigate risk and generate excellent returns.
Here, I've targeted five major 'fear-factors' that cause new investors to hesitate, and outline why there's usually no reason to panic.
What if my property doesn't make money, or goes down in value?

Firstly, markets ebb and flow in cycles.
Chances are the market will get back on track in due time – and if you think your ship is truly sinking, the advice of a financial planner or property specialist can help you get safely back to shore.

Buying a property that makes money, whether immediate or long-term, is all about planning.
You see not every property for sale is an "investment grade property."
Before you begin, work with a
property strategist
to determine a strategy that will meet your long-term goals.
Then, undertake diligent research on the suburb, the local market and rental supply and demand before negotiating or closing a deal.
I don't know the first thing about property…

You don't need to, initially.
Just work out your finances, your borrowing capacity and your long-term goals - for example, how big an asset base you'll require to live off your property portfolio.
From there, you can use the services of a
buyer's agent
to help you find investments to fit your circumstances. Once you've got the hang of it, you can branch out on your own.
I don't want the burden of more debt.

Yes, debt is daunting.
But in the world of property, it's also necessary to achieving long-term financial freedom.

By meeting with mortgage brokers, analysing your borrowing power, buying within your means and having a buffer in place for financial emergencies, you will find that fear is often unfounded.
Debt can be done with minimal risk.
I can't afford all the ongoing costs.

Property does come with ongoing costs, such as insurance, strata fees, repairs and periods of vacancy.
These can all be handled with a sensible financial structure and a cash buffer.
A mortgage broker can help you work out how much you can afford to spend on a property while factoring in expenses and a slush-fund, so you won't have to pay out of your own pocket.
Depreciation and tax benefits can also be used to offset expenses.
I don't know how to be a landlord.

You shouldn't try to do it on your own.
Just factor a property manager into the costs of your property.
They'll take care of collecting rents, repairs and finding new tenants. A good property manager will also stay on top of the market rent and suggest increases when they're due.

Although you'll need to stay on top of the property's activity, once it's tenanted and has a manager in place, to some extent it becomes a set-and-forget asset.
Buying property is never risk-free, but the most common fears are usually unfounded – all you need is preparation and the ability to learn.
Certainly, fear shouldn't hold you back.
Just surround yourself with knowledgeable people, do your research, and give yourself some financial breathing room to take care of unforeseen circumstances or expenses.
..........................................................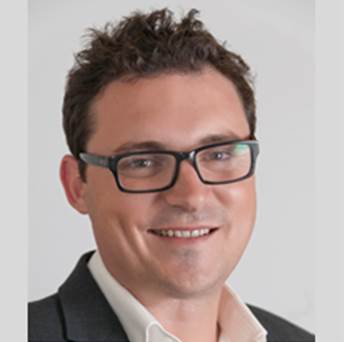 Shannon Davis is Director of Metropole Property Strategists in Brisbane and as a successful property investor and licensed estate agent, his years of industry experience helps his clients maximize the performance of their investment properties.
He is a regular commentator for Michael Yardney's Property Update.
Read more Expert Advice from Shannon here!
Disclaimer: while due care is taken, the viewpoints expressed by contributors do not necessarily reflect the opinions of Your Investment Property.