Expert Advice with Simon Buckingham 07/07/2018
It is certainly an eventful time in the property market!
We've seen more property-market-impacting events compressed into the last few weeks since the Federal Election than we have had in the past 2 years, including:
- the "surprise" re-election of the Coalition Government;
- big announcements about a relaxation in lending restrictions;
- the first interest rate cut by the RBA in 31 months (with more cuts a near certainty).
Any one of these things would have an impact on the property market. But in combination they spell BIG THINGS COMING.
Let's unpack each one in turn...
"SURPRISE!"
The poll-defying re-election of the Coalition Government means that changes to taxation proposed by the Labor Party that would have impacted many property investors are now "off-the-table".
Many investors were worried about these changes - and what they might have meant for property values, and for themselves financially.
Investors hate uncertainty, and when fearful or uncertain they sit on their hands.
With the Coalition back in power, Labor's proposed changes will now NOT HAPPEN (at least not in the near future), removing a substantial amount of uncertainty from the market.
What's now "off-the-table"?
Changes that will now NOT happen include:
- Limiting negative gearing benefits to new dwellings only;
- Halving the CGT discount from 50% to 25%;
- Ban on lending for property under SMSFs;
- Disallowing franking credit refunds in SMSFs;
- 30% tax on distributions from family trusts;
- 2% budget repair levy for high income earners;
- Repeal of income tax cuts for mid–high earners.
Many investors were anxious about what such changes could have meant for their personal financial position, retirement, and for property values generally...
This anxiety has now lifted.
Certainty = Good.

Uncertainty = Bad.
There's no doubt that most property investors, developers, real estate agents and others in the property industry breathed a collective sigh of relief following the election result.
Removing the uncertainty around the proposed tax changes had an immediate, positive and VISIBLE impact on market sentiment.
The positive reaction of investors immediately following the election was seen in the stock market hitting a 12-year high... Notably, bank stocks and shares in property development companies experienced strong gains, a clear indication that investors saw the election result as a big positive for the property market.
Anecdotally, many real estate agents are already reporting increased enquiries from home buyers and investors. The agents we've spoken to since are certainly much more upbeat in their outlook.
There is also a broad consensus among banks, economists, and market analysts that property values in many parts of the country are now likely to stablise and return to growth over the next 18 months - possibly even before the end of this year.
When human beings believe something is going to happen, they begin acting in accordance with that belief... Market expectations of prices stabilising and recovering are likely to become a self-fulfilling prophecy.
BUT THE BIGGEST CHANGE IS STILL COMING...
While the election outcome is likely to have a noticeable impact on the property market, the GREATEST CHANGE TO THE PROPERTY MARKET is still coming, and actually has little to do with the election...
On the Tuesday following election day, the main banking regulator, APRA, announced that it was relaxing a key lending restriction.
Since 2014, lenders have been required to test your ability to afford a loan as if you were paying at least 7% interest (most lenders actually test at 7.25%+), regardless of the actual interest rate you might be paying.
In the next few weeks, this restriction will be REMOVED.
Instead, APRA has proposed that banks simply add a buffer of 2.5% to the actual interest rate of the loan when assessing your borrowing capacity.
What does this mean in practice?
This change is significant. It means:
- More home buyers and investors able to access finance to buy a home or investment property;
- Existing loans have less impact on your overall borrowing capacity;
- It will become easier to refinance to other lenders for a better deal;
- It will become easier to access equity for investment / business purposes;
- Your maximum borrowing capacity will likely increase if your interest rate is under 5% (if it isn't, maybe you need to shop around!)
For instance, if you were on a 4% interest rate, then your ability to service the loan would be tested at a 6.5% interest rate (4% + 2.5%) instead of 7%+.
Our modelling suggests that most people would see the maximum amount they could potentially borrow increase by around 8%.
For someone on an average income with average living expenses, no dependants and no existing debts, this could mean an additional $40,000-$50,000 in borrowing ability (and purchasing power).
Plus... RATE CUTS ARE HERE!
On June 4th the RBA cut the cash rate for the first time in 31 months!
Following this 0.25% cut, it's largely expected that the Reserve Bank will cut interest rates again by at least another 0.25% before the end of the year.
Cheaper money is great, but the bigger impact is what this means for a home buyer's ability to borrow under the new lending rules...
Building on our previous example, if your interest rate fell by half a percent from 4% to 3.5%, then your ability to service the loan would potentially be tested at just 6% (3.5% + 2.5%) instead of the current 7%+ test.
This could translate into an increase in maximum borrowing capacity of 12% or more above what a person could potentially borrow today.
The combination of rate cuts and the removal of the 7%+ interest rate test on loan applications means that home buyers and property investors will be able to borrow even more, and that even more home buyers and investors will qualify for lending and be able to enter the market.
"But WAIT... there's MORE!"
In addition, let's not forget that:
- tax cuts are due to kick in post 1 July 2019;
- the Government is pumping money into the economy by spending billions on infrastructure projects around the country; and
- there's a new First Home Buyer Deposit Loan incentive scheme on the horizon (we'll unpack this last one in another article soon).
These only add more fuel to the fire...
Ignition!
This combination of market-positive events - especially the relaxation in lending restrictions and lower interest rates - has the potential to be HUGE.
It may be the spark that ignites THE NEXT PHASE OF GROWTH in the property market.
Are you ready?
Make no mistake... The property market is already changing.
Fortunes will be made and lost over the next 2 years as a new phase in the property market takes hold.
Educated, prepared investors stand to make substantial profits... while those who sit by, paralysed by uncertainty, will look back in a couple of years wondering why they didn't act as the market changed.
How are YOU going to manage the NEXT PHASE in the property market?
For more market insights and practical strategies, tips and techniques for investing successfully in today's changing property market, join me at one of our upcoming property investor briefings.
...........................................................................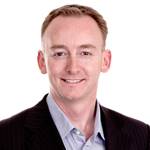 Simon Buckingham is Director of Results Mentoring and a highly experienced investor. Simon has been investing in property for over 15 years using a broad range of strategies including positive cash flow, renovations, property development and commercial properties, both within Australia and overseas.
Holding university degrees in Commerce and Law, and with over 10 years' experience as a business consultant, Simon turned his back on corporate life forever following the births of his two children and now spends his time investing, developing property, supporting multiple charities, and building businesses - while teaching others how they can do the same. He has personally coached hundreds of investors in techniques that can be used to profit from property in any market conditions, regularly facilitates public workshops and provides other free resources for property investors through ResultsMentoring.com, and has presented to thousands of people at property conferences and seminars around Australia and New Zealand.
Simon writes the highly regarded Sophisticated Property Investor e-newsletter and his opinions on the property market and real-world investing strategies have featured in Your Investment Property magazine, Smart Property Investment, Channel7 News at 6, Kevin Turner's Real Estate Talk, and Property Observer. He is co-author of the critically acclaimed property book The Real Deal: Property Invest Your Way to Financial Freedom, and a founding Mentor in Australia's award-winning personal mentoring service for property investors: the RESULTS Mentoring Program.
Disclaimer: while due care is taken, the viewpoints expressed by contributors do not necessarily reflect the opinions of Your Investment Property.