Expert Advice with Simon Buckingham 07/07/2018
With all the drama in the media about the big banks' bad behaviour as exposed by the Banking Royal Commission, and headlines about property prices falling in many of Australia's capitals, it's easy to become overwhelmed, confused and even fearful about the future.
Bad new sells better than good news, so we barely hear a whisper in the newspapers about all the positive things that are going on right now.
Some recent good news you might have missed:
• Our economy is now in its 27th year of consecutive growth, with further improvement forecast into next year.
• According to the latest job figures from the Australian Bureau of Statistics, employment has been growing by almost 1,000 jobs a day on average (355,000 new jobs in last 12 months) with around three quarters of those new jobs being full time positions.
• Personal tax cuts for low- and middle-income earners are on the way.
• Business confidence is at the highest level since the GFC according to recent surveys.
• And the health of the world economy is improving, with global economic growth the strongest it has been in 6 years. As a trading nation, this bodes well for our exports, tourism and Australian economic prospects (not to mention jobs and incomes) too!
So What Are Property Investors Worried About?
The (frankly unsustainable) property price boom in eastern capitals like Sydney and Melbourne has been winding down.
This shouldn't really be a surprise to anyone, as no property boom lasts forever.
In fact, most property price booms generally don't last for more than 6-36 months at a stretch, and many Sydney and Melbourne suburbs that are now beginning to cool have seen around 2-3 years of very strong growth.
Aside from this, it's also important to recognise that Sydney and Melbourne don't represent the entire Australian property market (although the way the media and our politicians often focus on these centres, you'd think they did). Property price performance across other parts of Australia is quite mixed.
Glass Half-Full, Or Half-Empty?
When property prices are rising quickly, people complain that the market's too hot, too competitive, and that vendors are "unrealistic" - making it hard to get into the market at a price that makes financial sense.
But when prices soften and it becomes more of a buyers' market with better choice and greater negotiating opportunities, those same people get fearful and don't want to invest because they're now worried that prices might fall.
What the heck do they want?!?
Let's Get Some PERSPECTIVE...
According to figures from the Australian Bureau of Statistics and Morgan Stanley Research, there have been 6 national median price downturns of 5% or more in the last 45 years, including two that happened within the past decade (around 2008-2009 during the GFC, and again around 2011-2012).
If like me you've been investing for a while, then chances are that you went through both of those recent periods when median Australian house values dipped for a short time. And you're still here!
As forecast, the biggest east coast markets like Sydney and Melbourne are slowing. But this is just NORMAL market behaviour after a period of rapid growth.
Auction clearance rates in Sydney and Melbourne have dropped from their 70%-80% highs to around 50%-60% this year.
But it's the 70%+ clearance rates that are abnormal. Average clearance rates of around 50%-60% are much more the norm, and represent a more 'balanced' market.
There's no property market 'crash' on the horizon. What we're witnessing is the boom markets of last year simply returning to more 'normal' market conditions...
AND THIS IS A GOOD THING!
It means:
• there's less competition from emotional speculators;
• you have a far greater capacity to negotiate a really good deal on your next property (especially with current auction clearance rates meaning that nearly 40% of properties are now being sold through private treaty sales rather than auctions);
• profitable property deals where the numbers really stack up, become much easier to find!
But of course we'll want to avoid areas where prices are likely to fall sharply, and concentrate instead on those where prices are stable or rising.
And this is a key piece of information that is hidden by headlines about a city's property values falling...
Every Suburb Performs Differently!
There is significant variation in property price movement not just between Australia's cities, but also between the individual suburbs within those cities.
While many suburbs have peaked and are now witnessing softer prices and slower sales, others are still rising!
And we're also witnessing a 'ripple effect' - with price growth migrating into satellite cities and coastal lifestyle areas.
As sophisticated property investors, we need to understand that there isn't one single property market where all values behave the same way.
Instead, every suburb has its own unique set of dynamics, and they all move differently.
Therefore it's critical to understand how to 'read' the property market at the individual suburb level, in order to avoid dud areas and focus instead on those most likely to rise in value in the current market.
Your success in today's changing market will turn on your ability to read and understand the direction of the market in any suburb that you're considering investing in - or where you already hold property.
(If you want to understand better how the property market really works, and avoid common property investing mistakes, then check out this free report on "How NOT to Stuff Up Your Property Investing!"
Short Memories...
In our 'fast-food news' culture, people have very short memories -- so they quickly forget what 'normal' market conditions look like.
It wasn't really all that long ago (before the recent boom) that the direction of prices among Sydney and Melbourne suburbs was quite mixed, and indeed prices in many suburbs were somewhat flat.
This created terrific opportunities for smart investors who knew how to negotiate well, and who understood how to create their own capital growth through strategies like renovation, subdivision and development.
The Return of the Active Investor!
We call these people 'active investors'.
'Active' because they don't just sit back passively and let the market dictate their fortunes.
'Active' because they take control of their own financial future, and can profit regardless of whether the market is growing strongly or not.
We're getting back to the more 'normal' market conditions that significantly favour the active investor.
So who will you be in the new property market... and is it time to change your approach?
...........................................................................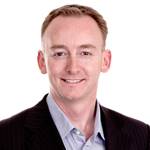 Simon Buckingham is Director of Results Mentoring and a highly experienced investor. Simon has been investing in property for over 15 years using a broad range of strategies including positive cash flow, renovations, property development and commercial properties, both within Australia and overseas.
Holding university degrees in Commerce and Law, and with over 10 years' experience as a business consultant, Simon turned his back on corporate life forever following the births of his two children and now spends his time investing, developing property, supporting multiple charities, and building businesses - while teaching others how they can do the same. He has personally coached hundreds of investors in techniques that can be used to profit from property in any market conditions, regularly facilitates public workshops and provides other free resources for property investors through ResultsMentoring.com, and has presented to thousands of people at property conferences and seminars around Australia and New Zealand.
Simon writes the highly regarded Sophisticated Property Investor e-newsletter and his opinions on the property market and real-world investing strategies have featured in Your Investment Property magazine, Smart Property Investment, Channel7 News at 6, Kevin Turner's Real Estate Talk, and Property Observer. He is co-author of the critically acclaimed property book The Real Deal: Property Invest Your Way to Financial Freedom, and a founding Mentor in Australia's award-winning personal mentoring service for property investors: the RESULTS Mentoring Program.
Disclaimer: while due care is taken, the viewpoints expressed by contributors do not necessarily reflect the opinions of Your Investment Property.