Expert Advice with Simon Buckingham
It's amazing how much has changed in the property market in just a few months.
Cast your mind back to this time last year. Do you recall what was in the news headlines about the property market?
Let's take a brief trip down memory lane…
Late 2018 - predictions of a 40% CRASH!
In September last year, with property prices around the country falling, Channel Nine's '60 Minutes' ran a feature with the sensational and alarming headline:
"Aussie housing prices could fall by as much as 40% in next 12 months"
When the article aired, I received numerous phone calls and emails from investors and home owners who were terrified about what this meant for home values - and whether they should sell up fast!
At the time, we wrote our own article explaining why such a property market crash was extremely unlikely, encouraging investors not to panic.
Clearly we were proven right, as a 40% price crash DIDN'T happen!
(In fact, according to market analysts CoreLogic, the peak-to-trough fall in Australian house prices was only a little over 8% before prices began recovering mid-2019.)
While suggestions of a 40% price fall were a bit extreme, many analysts believed the trend of falling prices was entrenched, and could go on for quite some time...
"Australia's property downturn will be the longest and largest since the 1980s, say Morgan Stanley"

- SMH, 11 Oct 2018
As Christmas approached, investors fretted about what the Financial Services Royal Commission would mean for lending restrictions (not much, as it turned out) and worried that a Labour victory at the upcoming election could spell the end of negative gearing and CGT tax benefits.
The gloomy mood was reflected in the media, with an ABC News headline forecasting more price falls to come:
"House prices in sharpest decline since global financial crisis and 'will continue to trend lower'"

- ABC News, 3 Dec 2018
Early 2019 - prices dropping with "no end in sight"!
The New Year got off to a rough start, with global credit ratings agency Fitch Ratings releasing a report in January predicting that Australia's housing market would under-perform every other developed country in 2019:
"Australia to see worst 2019 house price fall: report"

- ABC News, 16 Jan 2019
In February, forecasts of a property market "BLOODBATH" dominated the headlines, with some in the media predicting 40-50% price falls ahead…
"'Let the bloodbath begin': House prices in Sydney and Melbourne 'could halve' in the worst crash since the 1890s"

- news.com.au, 20 Feb 2019
Based on our own analysis and forecasts however, we didn't see any kind of property market Armageddon on the horizon.
Instead we predicted that price falls would moderate, and that property values would soon level out before beginning to climb again.
Still, the media couldn't see it (yet), with headlines forecasting worse to come:
"House prices keep dropping - and there's no end in sight"

- the Guardian, 21 Mar 2019
In April, investment analysts Moody's predicted that prices would fall further, by another 10%, but offered a glimmer of hope that growth might return in 2020:
"House prices set to fall another 10pc before 2020 rebound, Moody's Analytics says"
- ABC News, 9 April 2019
May 2019: The turning point...
In May - to the surprise of many - the Coalition won the Federal Election, and just a week later APRA abolished a significant lending restriction (the 7% interest test on loan applications).
Our own analysis was already showing the market levelling out, and we went on record to call the bottom of the market in May.
On May 25th, I declared to a room of around 200 property investors that we had reached a turning point, and that the market in much of the country would shortly begin rising again.
Most analysts and market commentators at the time believed the market still had further to fall, or that it was too early to tell, or that the market might only start to bottom-out a year later in 2020.
Since May...
The media started to get a sense that something was different around June/July, but they weren't convinced:
"Housing market at its slowest in 12 years – but is that about to change?"

- ABC News, 10 Jun 201

9
But eventually, market commentators started waking up to the fact that the market had shifted - and the headlines turned from negative to positive...
"National property prices increase for first time since 2017"

- 9 News, 1 Aug 2019
By September there was no denying the new momentum in the market - at least on the East coast:
"House price surge in Sydney and Melbourne drags index higher"

- ABC News, 2 Sep 2019
Most recently...
Lately, the headlines have changed from "doom" to BOOM!
"New property boom looks imminent with a range of indicators pointing to price growth"

- news.com.au, 30 Oct 201

9
Indeed, house prices in Sydney and Melbourne have rebounded off their lows at a record pace...
"Melbourne, Sydney record biggest property price gains in a decade"

- news.com.au, 1 Nov 2019
...and the forecasts have shifted from prices falling "with no end in sight", to predictions of double-digit property price growth in 2020!
"Sydney, Melbourne prices to surge up to 15pc"

- Financial Review, 14 Nov 2019
From "BLOODBATH" to "BOOM" in a handful of months!
The obvious lesson, looking back at the headlines of the last year, is: do not take your property investing advice from newspapers!
But why did the media get it so wrong?
And how were we able to confidently pick the bottom of the market, when so many "experts" couldn't see it?
The reason is that every most analysts and commentators treat housing in this country as if it is one single market where prices everywhere move the same way...
It is not!
The Australian property market is made up of over 15,000 individual suburbs and towns, each representing a discrete market with its own unique dynamics.
Every suburb performs differently, and at any point in time there will be suburbs that are rising, suburbs that are flat, and suburbs where property prices are in decline.
The trick – and the key to understanding and predicting the property market accurately – is to be able to tell which specific suburbs are most likely to rise next, and which ones will fall.
Sydney, for instance, is a collection of more than 650 discrete suburbs, all behaving differently.
Right now, Sydney's overall median house price is rising - but this disguises the truth that while some suburbs are rising, and rising strongly, many are not. Some are actually in rapid decline.
And the forecasts for price movement at the individual suburb level are quite mixed too.
It is only by understanding how the market behaves at the individual suburb level, that you can really assess how the local market is likely to perform over the coming months.
If you'd like to learn how to understand the property market this way, so that you can potentially pick the bottom (or the top) of the market in any suburb, then look out for our next free in-depth workshop where the Results Mentoring team and I will be teaching exactly how it's done.
Until next time,
Invest wisely!
P.S. - To counteract the hype and misinformation bombarding property investors, Results Mentoring runs free in-depth workshops and briefing sessions for property investors where you can get the real FACTS about where the property market is headed (without sensationalism or sugar-coating), along with practical strategies, tips and techniques for investing successfully in today's rapidly changing property market. Details of upcoming events can be found here.
...........................................................................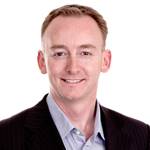 Simon Buckingham is Director of Results Mentoring and a highly experienced investor. Simon has been investing in property for over 15 years using a broad range of strategies including positive cash flow, renovations, property development and commercial properties, both within Australia and overseas.
Holding university degrees in Commerce and Law, and with over 10 years' experience as a business consultant, Simon turned his back on corporate life forever following the births of his two children and now spends his time investing, developing property, supporting multiple charities, and building businesses - while teaching others how they can do the same. He has personally coached hundreds of investors in techniques that can be used to profit from property in any market conditions, regularly facilitates public workshops and provides other free resources for property investors through ResultsMentoring.com, and has presented to thousands of people at property conferences and seminars around Australia and New Zealand.
Simon writes the highly regarded Sophisticated Property Investor e-newsletter and his opinions on the property market and real-world investing strategies have featured in Your Investment Property magazine, Smart Property Investment, Channel7 News at 6, Kevin Turner's Real Estate Talk, and Property Observer. He is co-author of the critically acclaimed property book The Real Deal: Property Invest Your Way to Financial Freedom, and a founding Mentor in Australia's award-winning personal mentoring service for property investors: the RESULTS Mentoring Program.
Disclaimer: while due care is taken, the viewpoints expressed by contributors do not necessarily reflect the opinions of Your Investment Property.