Expert Advice with Tyron Hyde - 26/12/2018
In this month's QS corner - is now a good time to buy?
A lot of people buy property when interest rates go right down. Like now, there are still a lot of people buying property because interest rates are low. And, who would not want to buy if you can lock in interest rates and borrow at 5 per cent fixed for five years?
But for me, I don't want to rush. When the market was running hot, I sat back and waited. I've learned that sometimes being patient with your money is a good thing. I'd suggest it's better to save up for 10 years and then pounce when no one else wants to buy.
Sometimes, when rates go to, let's say, to 9 per cent and no one can afford to buy, I'd rather buy then and not have to compete with lots of other investors. Remember, you don't want to be in lots of debt when rates go up again.
I don't want to buy when there are 100 people going to auction.
So, what's this got to do with quantity surveying? Nothing, but people keep asking me "Is it a good time to buy?"
..............................................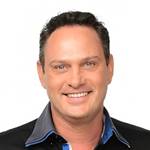 Tyron Hyde is the CEO of Washington Brown and is considered one of Australia's leading experts in property tax depreciation. He is also a registered tax agent. Washington Brown manages construction costs worth over $2 billion and completes 10,000 schedules annually. For a depreciation schedule quote CLICK HERE and follow the 3 simple steps or estimate your depreciation cost.
The Washington Brown Free Depreciation Calculator will give you an estimate of the depreciation deductions you could claim on your investment property
Read more Expert Advice articles by Tyron
Disclaimer: while due care is taken, the viewpoints expressed by contributors do not necessarily reflect the opinions of Your Investment Property.