Expert Advice with Tyron Hyde - 06/02/2019
10 years ago today, I was walking through Sydney Airport and I saw the book Secrets of Property Millionaires Exposed for sale at the bookstore.
I remember flicking through the pages and thinking to myself:
"I've learnt a lot about property investment and property in general throughout my career - I should be in this book!"
Fast forward 10 years later...
A new and improved version has been released, and lo and behold, I'm on the cover!
In this book, you'll learn the Secrets of Property Investing from me and 11 other property success stories.
The likes of Rich Harvey, Chris Gray, Ian Ugarte and many other industry experts have a great story to tell and share their top tips on property investment success.
You can grab a signed copy by going to the link below and I'll even cover the postage and handling:
www.washingtonbrown.com.au/blog/secrets-of-property-millionaires-exposed/
..............................................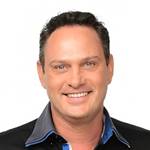 Tyron Hyde is the CEO of Washington Brown and is considered one of Australia's leading experts in property tax depreciation. He is also a registered tax agent. Washington Brown manages construction costs worth over $2 billion and completes 10,000 schedules annually. For a depreciation schedule quote CLICK HERE and follow the 3 simple steps or estimate your depreciation cost.
The Washington Brown Free Depreciation Calculator will give you an estimate of the depreciation deductions you could claim on your investment property
Read more Expert Advice articles by Tyron
Disclaimer: while due care is taken, the viewpoints expressed by contributors do not necessarily reflect the opinions of Your Investment Property.