Expert Advice with Tyron Hyde
As I sit here writing, the Liberals have just won the election, against all odds, and contrary to almost every poll that was carried out.
So, as property investors, what are some takeaways we can learn from this result?
Firstly, we should never make investment decisions based on a change of government and its proposed policies.
I read many articles that encouraged investors to "ACT NOW" before the election - and beat Negative Gearing law changes.
Secondly, Negative Gearing is going to be around for a long time in my view. That could well be the last time any party goes to an election with systemic changes to Negative Gearing as a major policy.
Thirdly, a true investment strategy should stand the test of any government and not rely solely on tax benefits.
Finally, now is a good time to get a depreciation schedule. Let's face it - as property investors we never know what's around the corner so we may as well make the most of the current situation.
..............................................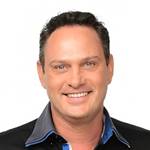 Tyron Hyde is the CEO of Washington Brown and is considered one of Australia's leading experts in property tax depreciation. He is also a registered tax agent. Washington Brown manages construction costs worth over $2 billion and completes 10,000 schedules annually. For a depreciation schedule quote CLICK HERE and follow the 3 simple steps or estimate your depreciation cost.
The Washington Brown Free Depreciation Calculator will give you an estimate of the depreciation deductions you could claim on your investment property
Read more Expert Advice articles by Tyron
Disclaimer: while due care is taken, the viewpoints expressed by contributors do not necessarily reflect the opinions of Your Investment Property.