Expert Advice with Tyron Hyde
The housing market can look forward to an "optimistic" year ahead, after the new home building industry recorded growth in sales, according to the Housing Industry Association (HIA).
Over the three months to November 2019, the sales of private detached homes were 2.8% higher than in the previous quarter. This came after nearly two years of declining home sales as the market retreated from a record high.
Western Australia recorded the biggest growth in new home sales at 14.4%, followed by Queensland at 2% and Victoria at 1.6%.
On the other hand, sales of detached houses in NSW and South Australia declined over the same period, by 0.5% and 2.5% respectively.
"The residential building industry can be optimistic that activity will stabilise in 2020 after sustaining two years of fairly sharp decline," said Diwa Hopkins, an economist at the HIA.
Despite the recorded uptick, however, the latest three-month sales in November remain 5.7% lower than in the preceding year.
Hopkins said the Australian Prudential Regulation Authority's withdrawal of the 10% cap on investor lending growth and removal of the limits on interest-only loans, coupled with the series of rate cuts by the Reserve Bank of Australia, helped ease the deteriorating housing market conditions.
..............................................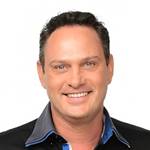 Tyron Hyde is the CEO of Washington Brown and is considered one of Australia's leading experts in property tax depreciation. He is also a registered tax agent. Washington Brown manages construction costs worth over $2 billion and completes 10,000 schedules annually. For a depreciation schedule quote CLICK HERE and follow the 3 simple steps or estimate your depreciation cost.
The Washington Brown Free Depreciation Calculator will give you an estimate of the depreciation deductions you could claim on your investment property
Read more Expert Advice articles by Tyron
Disclaimer: while due care is taken, the viewpoints expressed by contributors do not necessarily reflect the opinions of Your Investment Property.