Expert Advice with Tyron Hyde
In this month's QS corner - The Tax Man has a warning…
At this time of year it seems the Australian Taxation Office's Public Relations team issues a statement warning property investors to get there affairs in order.
I'm sure many people normally shrug these warnings off - but this year it seems different.
This year, the ATO is ramping up its enforcement activities and will undertake 4,500 audits of taxpayers it considers to be "high risk." Investors who overclaim or don't declare income relating to rental properties will be targeted.
The ATO says it recently completed investigations of 300 rental property claims and found errors in almost nine out of 10. I find this quantum quite staggering.
The Assistant Commissioner of Taxation, Adam Kendrick, has stated "In the past we have not had a really big presence around rentals, but we are really ramping it up now."
The timing would make sense to me due to the significant changes to tax deductions relating to property investors.
With the recent overhaul in relation to the deductions available on "previously used" plant and equipment and the reduction in travel allowances, the ATO's timing is impeccable!
Now would be a good time to get a professionally prepared depreciation schedule by a reputable firm.
..............................................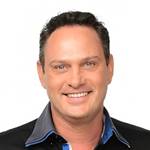 Tyron Hyde is the CEO of Washington Brown and is considered one of Australia's leading experts in property tax depreciation. He is also a registered tax agent. Washington Brown manages construction costs worth over $2 billion and completes 10,000 schedules annually. For a depreciation schedule quote CLICK HERE and follow the 3 simple steps or estimate your depreciation cost.
The Washington Brown Free Depreciation Calculator will give you an estimate of the depreciation deductions you could claim on your investment property
Read more Expert Advice articles by Tyron
Disclaimer: while due care is taken, the viewpoints expressed by contributors do not necessarily reflect the opinions of Your Investment Property.