Expert Advice with Tyron Hyde
As I write this, most states and territories are heading for lockdown for an unknown period.
My family and I are already in self-isolation, having returned from Bali four days ago.
It's certainly not a good time to own a business that involves residential inspections (opening doors, measuring fittings, walking around strangers' homes, etc).
Like many businesses, we will have to learn to adapt. Sadly, some will be unable to.
We are STILL preparing reports for clients.
The good news is, after decades of collecting data from properties around the country, Washington Brown has su cient information to be able to prepare most depreciation schedules.
For a limited time, this is an acceptable practice according to the Australian Institute of Quantity Surveyors (AIQS), due to the unprecedented circumstances we all find ourselves in.
We are also planning to offer 'buy now pay later options'.
Our aim at Washington Brown has always been to make property investment more aff ordable.We hope to do this now more than ever.
..............................................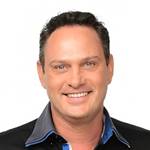 Tyron Hyde is the CEO of Washington Brown and is considered one of Australia's leading experts in property tax depreciation. He is also a registered tax agent. Washington Brown manages construction costs worth over $2 billion and completes 10,000 schedules annually. For a depreciation schedule quote CLICK HERE and follow the 3 simple steps or estimate your depreciation cost.
The Washington Brown Free Depreciation Calculator will give you an estimate of the depreciation deductions you could claim on your investment property
Read more Expert Advice articles by Tyron
Disclaimer: while due care is taken, the viewpoints expressed by contributors do not necessarily reflect the opinions of Your Investment Property.