Building and pest inspections can help safeguard property buyers against investing in fault-ridden properties, as the reports reveal any hidden problems a property may have.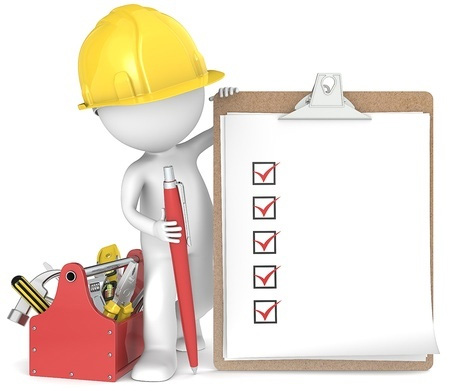 The results can give investors peace of mind, with the knowledge that what they're buying isn't going to collapse around them.
According to Ian Pepper, CEO of Property Penguin, if the property has termite damage, for example, you could be up for tens of thousands of dollars in repairs. "Major structural issues can be very costly to fix, so it's really worthwhile finding out those sort of things upfront."
The other benefit of a property inspection is that if no major issues are identified, but several minor problems are noted, the report can become a powerful negotiating tool in regards to purchase price.
"We recommend that clients get the building and pest inspection done prior to settling on an offer," advises
Pepper. "Most people do it during the cooling-off period, but by that stage it's often more difficult to negotiate your purchase price down."
Essential checks
A building inspector should examine all accessible parts of the property, including the interior and exterior of the building. All roof space, underfloor space, the roof exterior and the actual site of the property should also be inspected.
All the potential deal breakers such as significant structural movement, major water penetration and considerable deterioration in the building elements, including roofing, rendering and painting, will need to be identified, according to Rob Whelan, director of Advanced Building Inspections in Sydney.
If you're buying a property in an area where termites and pests have been a problem, a separate termite and pest inspection is highly recommended.
"The beauty of getting an independent inspection is that it's done coldly, dispassionately and by someone who is much more involved in the technical side of the property, rather than the emotional side," Whelan says.
An average combined building and pest inspection should take roughly 90 minutes onsite.
"Sometimes you can walk in and get the picture straightaway, [but] if your building inspector is in and out in 30 minutes, they probably haven't done a thorough job – unless there was an obvious, disastrous fault they could see from the outset."
Understanding the fine print
While most investors understand how important it is to get a professional building inspection on their potential investment, many find reading and interpreting the results difficult.
Whelan says that there are many different types of reports available, from simple 'tick the box' style printouts to extensive, 20-page reports with substantial narrative.
"There's an Australian Standard that specifies what should be included, at a minimum, in an inspection report, but different inspectors use different styles of reports, depending on how much you pay," Whelan s
He adds that investors can expect to pay $200 for very basic inspections, through to more than $500 for extensive reports.
"There are some computer-based systems that are run on a PDA and produce a pre-formatted report, which aren't too bad, but I'd steer away from the two-page tick report – they don't give a really clear picture, and I think the narrative is important."
Whelan recommends that purchasers request sample reports from potential building inspectors, so they can view their reporting style and ask questions upfront. "For people who are shopping around for an inspection, we always suggest they ask for a copy of a typical building report from each inspector, to understand if that report suits their needs," Whelan says.
He also says that a good inspector will happily discuss the results with the client in addition to supplying the written report.
When to abort
Most houses have faults of some description; it's just a matter of determining whether the property has minor flaws, or whether it is riddled with problems.
Ron Tanton, Queensland state manager with national building inspectors Archicentre, says people often overlook the fact that a property can have hidden faults and problems that are potentially very dangerous.
"Unhealthy mould or poor electrical wiring, or a balustrade that moves away or rusting that causes structural integrity to be compromised – if we find these types of problems, what we call 'serious faults' – it's a big danger signal," Tanton says.
"If these faults are found, we wouldn't tell a client not to proceed with the property – but we'd let them know all of the facts, and we then leave it up to them to decide, based on these facts, whether to go ahead or not."
Tanton says that property inspections can often reveal a property to be relatively trouble-free.