01/08/2016 Quest Properties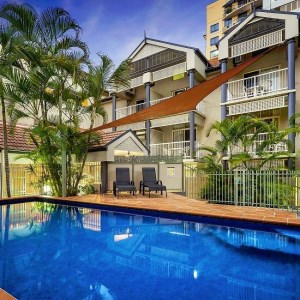 Most seasoned investors know the importance of maintaining a diversified portfolio. A combination of growth assets and income-producing assets spread across the three main asset classes - cash, shares and property - presents investors with the best opportunity to achieve a balanced portfolio that meets their long and short term needs.
Each investment class offers investors a range of opportunities for investment: some may generate a higher yield but also carry a higher risk; others may grow more slowly but be safer and more reliable. For investors, the challenge is to build a portfolio that represents each of these in a way that is suitable for their personal situation.
Shares provide dividends from the part-ownership of a company. There can be high volatility in the share market (just look at the GFC) which means investors' returns can be markedly different from one period to the next, but can also offer the benefits of capital gains over time. Cash provides a certainty of income, derived from interest earned. Again this amount varies depending on the cash interest rate.
Property, on the other hand, provides a tax-effective income from rent and over time generally provides good capital growth. Sourcing the right investment property is important and can be challenging, even for those with experience in buying and selling property.
Likewise, owning an investment property comes with responsibilities that will need attention. Issues such as tenant management, vacancies, damage and maintenance are some of the factors to be considered and will require action and decisions on the part of the owner.
A good way to balance these responsibilities within property investment is with serviced apartments. Serviced apartments offer investors the opportunity to reap the long-term gains that property provides, as well as delivering rental security and worry-free maintenance. For the investor, many of the usual property investment issues are eliminated.
Unlike residential or commercial property, serviced apartments are leased to a managing company (instead of to individuals or a business) on a long-term basis. The managing company then takes responsibility for letting the property for short-term stays, as a hotel would. The owner, however, is guaranteed their rental return, as their agreement is with the management company, eliminating tenant hassles and loss of income due to vacancies.
In addition to a pre-determined, long-term rental income, serviced apartments also offer investors a hassle-free investment in terms of maintenance and repairs. The management company, which has someone on-site 24/7, manages all aspects of property maintenance. This means there are no agents' calls about plumbing emergencies, broken appliances or requests for maintenance.
These factors contribute to serviced apartments offering a net yield well above market rates in comparable residential apartments. In addition, a regular schedule of rental increases ensures continual growth in returns.
Serviced apartments can provide a great opportunity for people who have funds to invest and want the benefits of property investment, without the usual rigmarole involved in property management. They offer good returns, a solid 'bricks and mortar' investment and peace of mind, making them a reliable cornerstone of any diversified portfolio.
Quest Properties
Quest Properties has over 25 years' experience considering the location, infrastructure, job growth opportunities and return on investment to ensure their investors have long term security.
There are over 5,000 strata titled apartments owned by private investors who enjoy exceptional returns and enviable cash-flow benefits.
Quest Properties offers affordable property investing options with high rental returns (commonly around 6.5% plus) and attractive tax deductions. A Quest property is a secure, high yielding investment with extra benefits like no property or letting fees.
Whether you're looking to invest, exploring the various benefits or would like an update on all our property news, simply register your interest and we'll tell you everything you need to know. https://www.questproperties.com.au/register-interest-quest-properties
Disclaimer: while due care is taken, the viewpoints expressed by contributors do not necessarily reflect the opinions of Your Investment Property.