10/01/2019
Danielle Gurry got her start in property investment by making the right friend.
"I started with a friend, James Nihill, who now runs Patrick Leo. We shared a house, and as he was then in real estate we talked about property and investing all the time," she says.
Having been born into a family of small business owners, the value of creating one's own success was instilled in Danielle from a young age, and so she sought her own niche.
"I've always been interested in money and investing, and I always loved property and looking at houses, so I think the two just went together."
In their venture, Danielle and James concentrated on one- or two-bedroom flats in Melbourne's Glen Iris, South Yarra and Malvern, where she got her hands on her first principal place of residence.
"I always loved living in that area, and by living there and going to auctions I got the feel for it. I suppose it was our knowledge of the area and interest in that particular area of Melbourne," she explains.
"I've always been interested in money and investing, and I always loved property and looking at houses, so I think the two just went together"
Danielle also developed an interest in renovation when she saw the profit that could be gained. She brought this mindset to her personal portfolio when she sold her Malvern unit to purchase a property in Carnegie, which she proceeded to renovate.
"You could make money out of renovating a flat that hadn't been touched since the 60s or 70s," she says.
Around this time, she met her husband-to-be Glenn, and they bought a two-bedroom unit in Toorak together. They renovated the property and made it their home for a couple of years before renting it out.
"We sold Toorak when we felt the market had peaked. By that stage, my husband and I were having our first baby, so we bought a townhouse in Hampton East because we needed more space close to where I worked. Glenn also sold a house he had in Perth that he'd had for a long time – that pretty much paid off our place in Hampton East."

AT A GLANCE
Years investing: 19
Current number of properties: 5
Portfolio value: $667,000
Weathering economic troubles
Disaster struck shortly after Danielle and Glenn had their second child, as the eff ect of the GFC shook their fi nancial stability.
"Glenn was retrenched, so we moved down to Geelong. We kept Hampton East and rented that out for a couple of years – we eventually sold that to buy in Geelong," Danielle says.
Their new home in the suburb of Highton proved to be their best buy from a personal standpoint. "We were planning to build a townhouse and buy a large four-bedroom family home in Highton. The difference was about $100,000 at the time, so we were able to use that money to buy what will now be our home until we retire, I think!"
While Danielle had utilised most of her properties as PPORs for tax purposes, the equity from the Hampton East home enabled her to buy a house as a pure investment in Lyndhurst in 2008.
"We bought it off the plan, and it was a long-term investment we were never going to live in, because we had quite a bit of equity in Hampton East," she says.
However, buying in this suburb was to have its drawbacks, as it was a new area rather than an established area close to their home. Moreover, the couple were a little nervous going into the investment, knowing they were relying on only one pay cheque.
"It has paid off for us now, but that didn't start making money for a long period of time. I was really reluctant to sell – I can't sell unless I make money on it – but we could have made money elsewhere and kept going instead of having to wait for that property to go to equity."
Overall, Danielle aims to create a diversified portfolio that will bring in revenue through various means. She's holding on to her Lyndhurst property for the long term, along with a recent investment in Norlane. Meanwhile, she has a couple of cash flow properties in Herne Hill and Nhill that generate considerable rental income.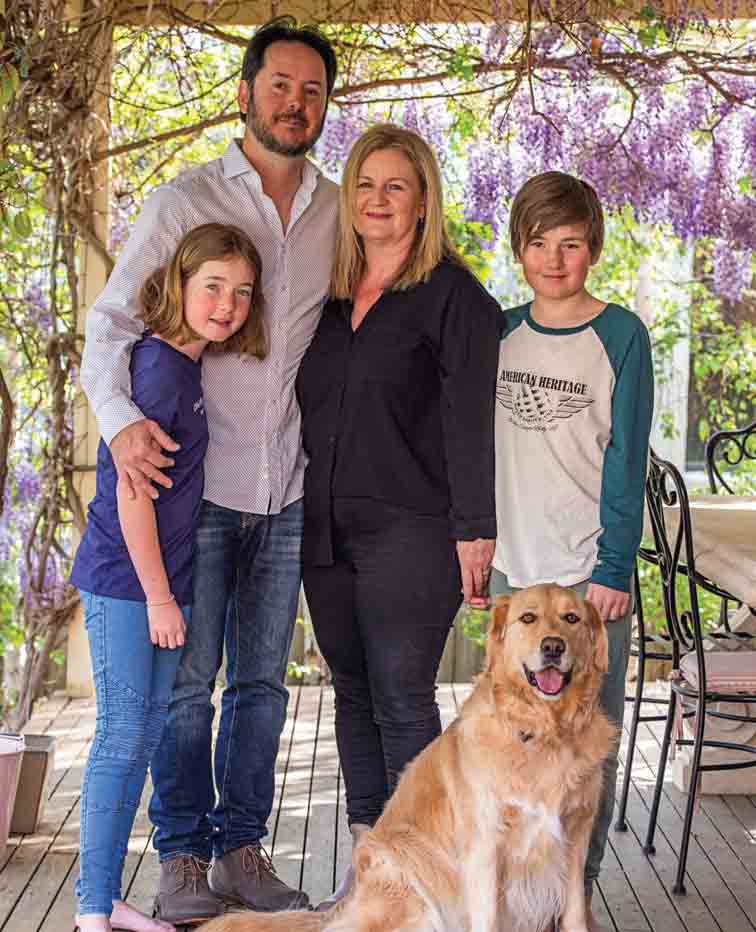 Portfolio timeline
1999
Danielle starts a business, flipping one- and two-bedroom flats with her friend James Nihill, who was her housemate at the time.
2000
She buys her first property, a one-bedroom unit in Malvern, Vic. Through the business, she begins to hone her renovating skills.
2003
Danielle sells her Malvern home to buy a new property in Carnegie, which she renovates. At around this time, she meets Glenn, who later becomes her husband.
2004
Danielle and Glenn buy their first home together, a two-bedroom unit in Toorak, which they renovate and make their PPOR for the next two years.
2006
Feeling that the Toorak market has peaked, Danielle and Glenn sell the Toorak unit. Glenn also sells his long-term property in Perth. With the proceeds, the couple is able to buy a townhouse in Hampton East, close to Danielle's workplace, just as they are expecting their first child.
2008
Danielle purchases a house in the new suburb of Lyndhurst with the equity from their Hampton East home. The suburb takes time to get on its feet, and values increase slowly. Danielle also splits an investment in Nhill with her sister, purchased for a mere $86,000. The GFC hits, and the family moves to Geelong.
2011
Danielle holds on to Hampton East for the rental income for a couple of years, but eventually sells. She then buys the family's current PPOR, a large house in Highton.
2014
Danielle buys a unit in Geelong's Herne Hill. Glenn renovates the unit with the aid of a carpenter friend and his father.
2017
Danielle purchases a house in Norlane, which is currently being renovated by her husband.
Renovating a livelihood
In the 19 years since she began her investment journey, Danielle has been continuing her renovation eff orts, and Glenn has ended up joining her in this endeavour, with the help of his dad.
"My husband has become a renovator from an IT guy – it's quite funny. His father is retired and has always been a jack of all trades, so he's been doing a lot," she says.
"Glenn is very good at sourcing things and knows how to cut costs where he can. He was able to get really great prices for things. And we have contacts – a carpenter, a plumber – so we didn't do the physical work because we both had full-time jobs."
For instance, when the couple took on a poorly maintained two-bedroom flat in Herne Hill that they bought cheap, they and their team spent several months renovating. They were able to earn almost $100,000 from the increase in value.
"It does kind of show what's going on in Geelong at the moment property-wise – there wasn't a lot on the market at the time."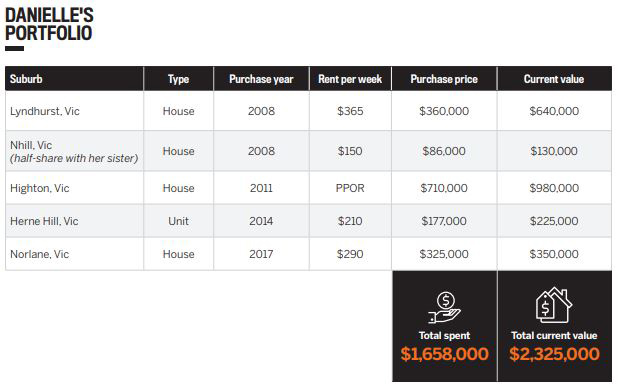 Remaining in Geelong also took a great financial load off the couple's shoulders, given the more affordable market, and it enabled them to save for both the present and the future of their young family.
It's also allowed them to enjoy the now, with an upcoming trip to New Zealand planned for their next holiday.
"As much as it's important for me to invest in the long term and retirement, I also want to enjoy life now. I don't want all my money going into houses; I want to be able to do what I want to do now," Danielle says.
"Property investment has given us some confidence and security, in that we will be able to fund our own retirement. We want to retire and travel and make sure the kids are put through university – the lack of stress is important."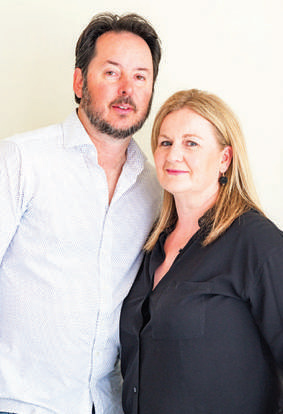 Danielle's property purpose: No stress, no pressure
"We don't feel any financial pressure. We didn't buy a house to live in that took all our money, so we were still able to invest. Investing in property has enabled freedom with family"