13/4/2017
WHETHER IT'S an internet listing or an open home, there's no doubt that first impressions are paramount for a successful property sale. Some turnoffs are an easy pick, but it's not only funky kitty-litter boxes and crusty dishes that turn potential buyers off. The fact is, some of the biggest buyer turnoffs are ones you wouldn't ever suspect.
The aim of an open home is to invite buyers to imagine themselves living in the property. There should be an instant connection, a sense of delight, and whispered discussions about the perfect layout for their furniture.
Ultimately, you want so many people hooked on your home that it creates a bidding war and ends in a quick, top-dollar sale.
But if the house smells like week-old socks and the bathroom door is falling off its hinges, your buyer pool is going to diminish significantly.
Don't undermine a great sale by falling for common turnoff traps. Heed the advice of these property experts and make your home a buyer's delight on inspection day.
COSTLY AGENT MISTAKE
A real estate agent can undermine a sale even before inspection by:
• not including photos on the listing
• not listing an address
• using poor photos that paint an inaccurate picture of the home
• using obviously doctored images
• not answering their phone or returning calls promptly
TURN OFF 1
CLUTTER AND DIRT
When every available surface of a home is stacked with papers or littered with toys, there's only one thing buyers will see: your mess.
Gabrielle Denniss, the owner of SheRestore, is an expert in preparing homes for sale. She says cleaning is achievable, affordable, and everyone can do it.
"Nobody likes to see other people's grime," says Denniss.
"Airborne dust settles in the small spaces and makes the place look dull. In particular, make sure the house looks good from the front door, and the kitchen and bathrooms are tidy."
"Nobody likes to see other people's grime"
Leaving dirty dishes in the sink and a pile of laundry in the family room will quickly pull buyers out of the inspection experience.
"Don't put any impediments in the way of buyers falling in love with the house by having your stuff all over the place," Denniss advises.
Ideally, do a spring clean before your first open home, and then a thorough tidy before each inspection. If the property you're selling is an investment property and the tenants aren't known for being tidy, consider investing in a professional cleaner.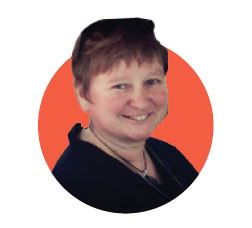 Gabrielle Denniss
The owner of SheRestore, Gabrielle provides smart, budget-friendly home restoration services to maximise sale prices.
TURN OFF 2
YOUR AGENT
Buyers aren't just judging the home when they walk through it – they're making associations between your home and your real estate agent, too.
Overbearing, smarmy or egotistical agents will quickly put buyers offside, says director of McNeill Real Estate Janet McNeill. She says she's witnessed agents bullying female buyers or ignoring them.
"Some agents follow the buyer around, talking constantly and not allowing them space to talk and take in the feeling of the home," she adds. "Some have no personality! They're not welcoming or forthcoming with information."
McNeill says agent complacency can also pull the rug out from under a sale.
"They may not follow up buyers, which could leave the property on the market longer, and buyers start to wonder what's wrong with it," she says.
Buyers will know if your agent is lying or trying to cover up problems – which will make them second-guess everything else about the property and the sale.
McNeill recalls one story of three real estate agents who descended on a client in her own home, badgering her to accept an offer $100,000 below her asking price. "They kept telling her she should accept the offer and 'move on with her life'," Janet says. "She told them in no uncertain terms what they could do with their offer!" The client went on to sell the home for $130,000 more.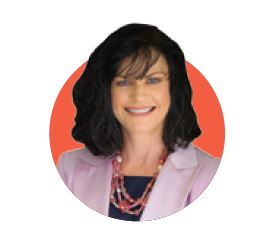 Janet McNeill
Based in Victoria's Mornington Peninsula, Janet is an experienced real estate agent and owner of McNeill Real Estate.
TURN OFF 3
STENCHES AND STINKS
As a homeowner, you might be immune to any odours in your house, but rest assured, your buyers won't be so lucky.
Kristy Lees, licensee-in-charge at Elders Real Estate Penrith, has been to inspections where the smell was so bad she had to stay outside.
Lees says a foul smell will make buyers start knocking numbers off their offer.
"They start taking into account the cost of removing the smells, like replacing carpet," she says. "Or they'll be so turned off they won't offer on the home at all, even if it's perfect for them."
The worst of all smells are animal urine and wet dog, Lees says.
"One property I sold had a pack of dogs and newborn puppies in the home," she recalls. "The common response from buyers was "Wow! That smell…" In the end, the sale price was lower than expected as a result of the odours."
Kristy Lees
The licensee-in-charge at Elders Real Estate Penrith, Kristy is an award winning real estate agent specialising in residential and small acreage sales
TURN OFF 4
STICKYBEAK SELLERS
A snoopy seller who sticks around during inspections makes buyers feel unsettled and awkward, says Nick Khachatryan, property and investments specialist at Real Estate Exclusive.
They don't feel comfortable to wander, poke around and discuss negatives and positives, which creates a poor overall impression.
Some sellers might believe that it's helpful to stay home and 'assist' the real estate agent. Not true, says Khachatryan.
"Vendors have an emotional connection with the home, so sometimes they stick around and engage in awkward conversations about their lives, house and family history," he explains.
"When sellers get involved and disrupt the agent's sales process, it frustrates interested buyers and ultimately they leave the property disappointed."
If the top rule of selling is to help buyers visualise themselves in the home, having a loitering owner will make that virtually impossible.
"When sellers get involved and disrupt the agent's sales process, it frustrates interested buyers"
TOP TURNOFF ODOURS (AND HOW TO BEAT THEM)
• Animal odours, especially urine or cat litter: Remove all pets and their toys/litter boxes and professionally clean the carpets.
• Cigarette odours: Repaint the house to remove the smoke smell and cover yellowing walls.
• Food odours (strong cooking smells like curries): Bake brownies or cookies, or even a Sunday roast – scents with positive associations.
• Mould and mildew odours: Repair the problem and light fragrant candles. Lees says citrus scents are a winner with buyers.
IS IT OKAY FOR TENANTS TO STAY AT HOME?
It depends on the tenants, says Nick Khachatryan. "If the existing tenant is well presented, this can be encouraging to future tenants," he explains.
"However, extremely demanding tenants may not resist the urge to complain about a noisy hinge, leaking tap, or fuzzy TV signal,"he adds. "That can tarnish an agent's and landlord's name."
Khachatryan says it's smart business practice to sweeten the deal for tenants by buying them movie tickets or restaurant vouchers in return for their absence.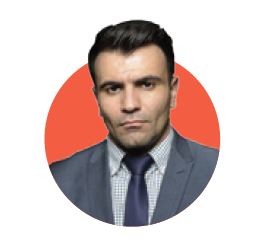 Nick Khachatryan
Nick is a real estate agent focusing on sales, leasing and investment, and is the founder of Real Estate Exclusive.
TURN OFF 5
THE FAMILY PET
Pets are like family, but that doesn't mean everyone will love your pooch, especially if he's a big one.
"Many dogs are territorial and don't like the idea of strangers coming into their property," says Daniel Baxter, co-founder of Your Hot Property. "They either bark loudly, or in worse-case scenarios may even attempt to snap at or bite a buyer."
This can be a particular deterrent to young families, who may spend the inspection tending to frightened or distracted children.
"Also, by leaving a pet in the backyard or partitioning off a certain area for them, you're limiting the areas a potential buyer can inspect, which isn't recommended," he adds.
Not everyone is a pet person, and animal toys and odours can be off-putting for buyers, particularly those with allergies.
"I have seen people who had issues with cats advise that they were no longer interested as soon as they saw the cat litter box," says Baxter.
Keep the focus of the inspection firmly on the home by removing all animals, otherwise Fido might just be the reason offers aren't forthcoming.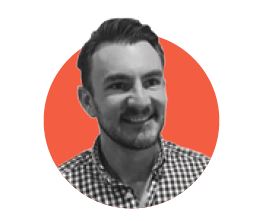 Daniel Baxter
The co-founder of Your Hot Property, Daniel specialises in buying and selling homes for clients across Australia.
TURN OFF 6
A BROKEN HOME
Buyers will always test out a home during their inspection. If the plumbing is shot, the lights flicker (or don't work at all) and the doors squeak or jam, they'll start seeing the repair costs adding up.
"Having a house out of order is just a tick box for people to low-ball you," says Sam Saggers, CEO of Positive Real Estate.
It's much easier to bring the home up to a decent standard so buyers can appreciate its positives rather than compiling a to-do list of repairs.
To begin with, Saggers says kerb appeal, is one of the most important factors to get right.
"It's the difference between people wanting to come in or bold," he says.
Besides mowing and doing a general tidy, it pays dividends to freshen up the propert's look too.
"Touch up exterior paint, add a good-quality letterbox, and add some plants and flowers," he suggests. "People are visual, so a buyer needs to become attracted to what they see."
"People are visual, so a buyer needs to become attracted to what they see"
ANIMAL-FRIENDLY INSPECTION TIPS
• Take all animals to a friend's property, or even just go for a drive with them in the car.
• If your animals live inside, have carpets and couches steam cleaned to remove odours.
• Remove all traces of pet toys, beds, bowls or food from sight.
• Use odour-killing products to keep the home smelling fresh.
• Open windows and allow a cleansing breeze through the property.
ROOM-BY-ROOM REPAIRS
• Kitchen: Fix loose or squeaky doors and drawers, leaky taps and untidy silicone.
• Bathroom: Make sure drawers glide easily and shower doors open properly.
• Lounge/family rooms: Replace old light bulbs, broken switches and clunky door handles.
• Front: Check the front doors open easily and the locks work, and fi x any obvious roof or guttering problems.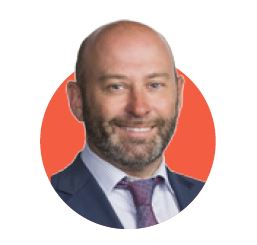 Sam Saggers
With over 20 years' experience, Sam is CEO of Positive Real Estate.
TURN OFF 7
LOCATION
If a property is in a poor location, there will definitely be plenty of buyers turned off just by looking at the map.
Helen Collier-Kogtevs, managing director of Real Wealth Australia, says major roads, airports, cemeteries, power lines and being a little too close to schools are among the biggest buyer offenders.
But while you can't move a home, there are things you can do to minimise the damage. The best strategy here is to make the property so appealing to prospective buyers, they overlook the potential location flaws.
"The property has to be tailored to the market, and tick every box. If it's in a family location, then the house has to have four bedrooms, two bathrooms, the beautiful kitchen, granite benchtops: all the desirable things people want. That way, people who want to live in that specific suburb may overlook its location," says Collier-Kogtevs.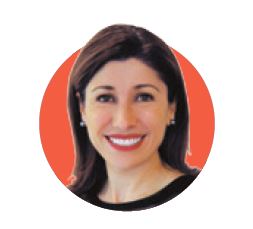 Helen Collier-Kogtevs
Helen is an experienced investor, property educator, author and founder of Real Wealth Australia.
TURN OFF 8
TOO MUCH 'YOU' IN THE HOME
When the front door opens on inspection day, buyers need to walk into a home they can imagine living in. But they won't be able to do that if it's crammed with your personal belongings.
The consequences can be worse than you might think.
"For some people, I'm sure it makes them feel like they're intruding," says Naomi Findlay, an expert in rapid renovations.
"[It] can also inhibit the buyer being able to see themselves in the property, when all they see is the current owners' presence. You don't want potential buyers remembering the family photos – you want them remembering the amazing highlights of your property instead!"
Findlay suggests removing personal notes on the fridge, family photos, and personal items like toothbrushes and cosmetics.
"Even medals, trophies and sporting team photos need to go," she says.
As a property stylist and renovator, Findlay has seen this particular turnoff happen first-hand. She recalls a sale where the owners refused to remove their nude photos from the master bedroom walls.
"It was difficult to concentrate on the amazing ocean view from the master, or the amazing en suite, when these enlarged images remained!" she laughs.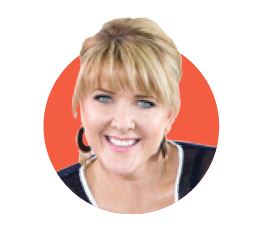 Naomi Findlay
Naomi is an international property staging stylist, interior designer and renovation expert.
DECLUTTER CHECKLIST
• Remove a third of your furniture or belongings.
• Remove a third of your books and knick-knacks.
• Remember to clean window frames, door tracks, skirting boards and architraves.
• In the kitchen, dismantle the oven door and degrease.
• Have blinds and carpets cleaned by professionals.
• Dust ceiling fans.
• Have a drawer to hide paperwork and other clutter in.