15/02/2018
A sprawling master-planned community located around 15 minutes from Noosa and 20 minutes from Maroochydore, Peregian Springs is a suburb on the rise.
Situated about an hour and 45 minutes' drive north of Brisbane in Queensland's southeast precinct, Peregian Springs is directly west of Peregian Beach, the beautiful coastal suburb with a distinctly European village vibe.
Ian Hosking Richards, CEO of Rocket Property Group, recently added a property in Peregian Springs to his robust portfolio, as it offers a desirable yet affordable address, and property values are beginning to reflect its growing demand.
Homes in the neighbourhood – which has been deliberately designed to include masses of green space in between quality housing – have grown in value by 7.74% in the last 12 months, to reach a median of $625,000.
And Hosking Richards believes there is plenty more scope to grow further.
"The location is fantastic, as it's surrounded by schools, childcare, hospitals, shopping and an airport, and Noosa and Noosaville are a short drive away," he says.
"The 18-hole centrepiece golf course, Peregian Golf Club designed by Phil Scott, is at the hub of the community, giving investors the chance to buy a block of land right on the fairway – that kind of unique factor is one of those factors that can seriously underpin capital growth." Hosking Richards says he was motivated to buy a three-bedroom, two-living-area house here as there are "lots and lots of growth drivers" present.
"The population is growing rapidly, with lots of young families moving to the area to enjoy the incredible lifestyle this stretch of coast offers," he says.
While savvy investors typically purchase as close to infrastructure and jobs as possible, Peregian Springs is an exception, as most of the activity is a little further to the south. However, supply and demand is also a big driver of growth, and while properties to the south are generally a little more affordable, supply in the Peregian Springs area is much tighter, and almost exhausted.
Given the aspirational nature of this part of the coast, and the predominance of owner-occupiers, Hosking Richards believes capital growth as well as rental yields will be best in class in Peregian Springs, as it's still within an easy drive of the major infrastructure projects a little further to the south.
"It really is a beautiful part of the Sunshine Coast, and the developers here have embraced that natural environment into the community, so there are plenty of conservation areas, parks and walkways, alongside the Noosa National Park, which will never be built out," he says of the suburb's appeal.
"I'm proud to add a Peregian Springs property to my portfolio: recent growth has been strong, and with so much going for it, this is definitely a suburb to watch."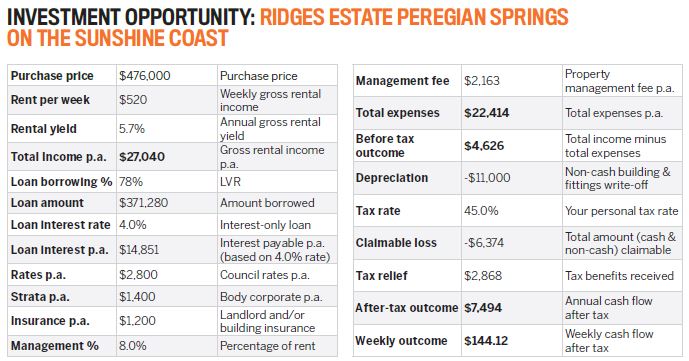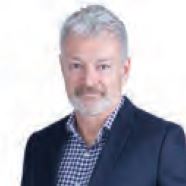 Ian Hosking-Richards
is a successful investor who started out with no assets on a mere $35k salary.
He now has a portfolio of over 50 properties worth more than $20m
and is a multi-award-winning real estate agent
WANT TO LEARN MORE?
Rocket Property Group aims to help everyone, from beginners to seasoned property investors, to become successful,
by offering investment and finance advice, portfolio management and educational courses.
Ph. 1300 850 038