Expert Advice with Brett Warren
Are you looking for an investment grade suburb?
You know…one where properties are likely to outperform and I'm not talking about hot spots, but suburbs that will outperform in the long term.
Well, they are there if you know how and where to look.
Recent property data has shown there are some very mixed results for Brisbane houses over the last 12 months.
Depending on where you find your data, the average house price in Brisbane has grown anywhere from 0.1% to around 1%.
But there are a number of suburbs that have achieved significantly higher growth than the average.
In fact there are a number of suburbs achieving growth in the double digits.
Here's how to understand the data
The Usual Suspects
It's interesting, but you will be able to identify these suburbs as they make the same list every second or third year.
They always seem to be powering ahead.
They make the list for two reasons – supply and demand.
When I say supply, it means there is less availability of land and therefore properties are in short supply.
And demand comes from a number of factors, including:-
• People want to live in these suburbs – They are aspirational suburbs (as opposed to many of the cheaper suburbs wher people chose to live because that's all they can afford.
• They are close to employment hubs where more high paying jobs are being created
• These suburbs are gentrifying – people with higher incomes are moving in
• People living in these suburbs have higher wages growth than the average for the state
• There are local lifestyle precincts – another reason for attracting a gentrifying demogarphic
• There is easy access to public transport
• There are strong school catchments – a magent for families
Demand does not wane for these types of locations and they are not building any more of them.
I also check to see that:
1. The local economy is providing new jobs.
A thriving local economy encourages people to move there and ensures locals have the job certainty and the money to buy or rent properties.
2. Local population is growing
Apart from more people it's important to have have the right demographic moving to the area – people in family formation stage of their lives and people of working age rather than an aging population.
3. Local infrastructure spending
When the local council plans to improve roads, public transport options and local amenity this create more local jobs, which boosts the economy and leads to more people moving to the location.
What about all those new Suburbs?
Sometimes new suburbs make the high growth list once, but they rarely make the list again.
They start out as acreages or even small farms that are acquired, subdivided and developed into smaller parcels of land – smallish sites for new homes.
Growth is these locations generally tends to be more physical growth, with towns, shops and schools etc rising from the ground in a short timeframe.
One day a large acreage property, 6 months later there are 100 new house and land packages.
Because there is an abundance of land still to be developed there is no shortage of land and an abundance of supply, sometimes lasting a decade or more.
These areas are generally a lot further out from the CBD and usually have inferior infrastructure and public transport and rarely have any of the investment fundamentals, leading to a lack of capital growth.
Sure these suburbs are more affordable for young families, but the prevailing dempgraphic in these locations tens to have lower wages growth than those living closer to the CBD, another reason these locations suffer form poor capital growth.
A Clear Winner
For me it is the usual suspects that I always look to invest my money.
It is the known, proven and trusted locations that will continue to be in high demand and continue to outperform the averages.
They will be able to grow your asset base faster and will have wealth producing levels of income one day.
Newer suburbs will no doubt appear to outperform from time to time, but you need to ensure that investment fundamentals are strong and avoid areas with more and more housing estates still in the pipeline.
These locations may assist with a once of equity boost, but as newer suburbs come up, prices and rents will continue to decline and that equity will evaporate.
There are clear winners once you can interpret the data and understand the fundamentals behind it.
And remember that while location does around 80% of your property's long term performance, of course you ned to own the right property in that location.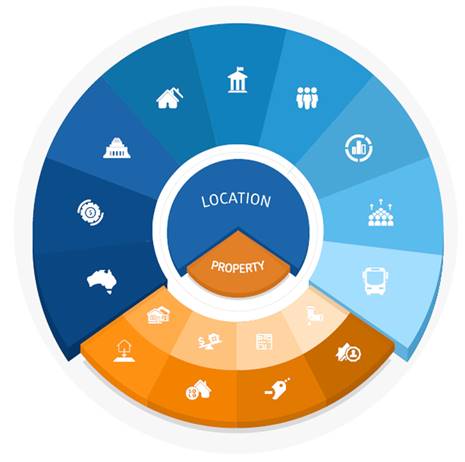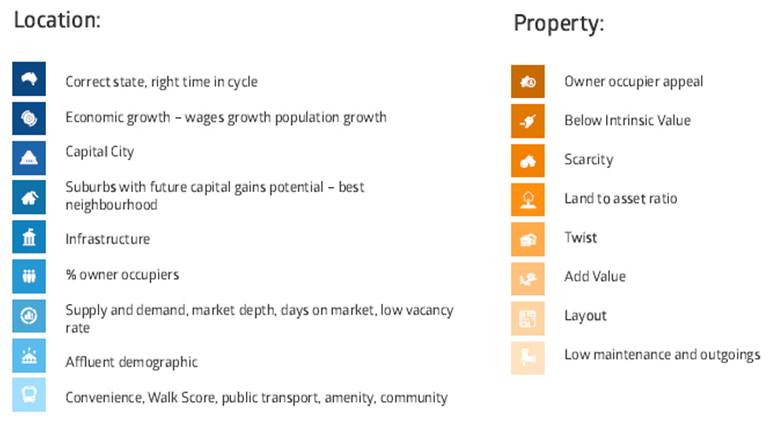 .....................................................

Brett Warren is a director of Metropole Properties in Brisbane and uses his 12 plus years property investment experience and economics education to advice clients how to build their portfolios.
He is a regular commentator for Michael Yardney's Property Update.
Disclaimer: while due care is taken, the viewpoints expressed by contributors do not necessarily reflect the opinions of Your Investment Property.