One of the more common questions I am asked is "Is it a good time to buy?"
As a potential home buyer or investor, I am sure this thought crosses your mind too.
Surely, with all that is going on around the world, right now may not be one of those times.
There such is a so much unrest currently, with lockdowns in Melbourne and other states on tender hooks.
Globally, there is also political and social unrest creating and added layer of uncertainty.
Add to that, the standard media report quoting property prices falling anywhere from 10% - 50%.
How could now possibly be the best time to buy property???
Well…here are my thoughts;
Firstly, let me qualify this statement
As I have outlined above, there are clearly significant social and economic issues facing our country.
Sadly, there will be a number of people who will be detrimentally affected by what is currently playing out.
For them it is certainly more about simply surviving and getting through this time.
For those who are still lucky enough to have a secure job, a steady income and the ability to consider buying a home or investment property, firstly be grateful.
However, this case study below may help you understand why I believe there has never been a better time to buy a property, because there has never been a cheaper time.
CASE STUDY – Brisbane House
2010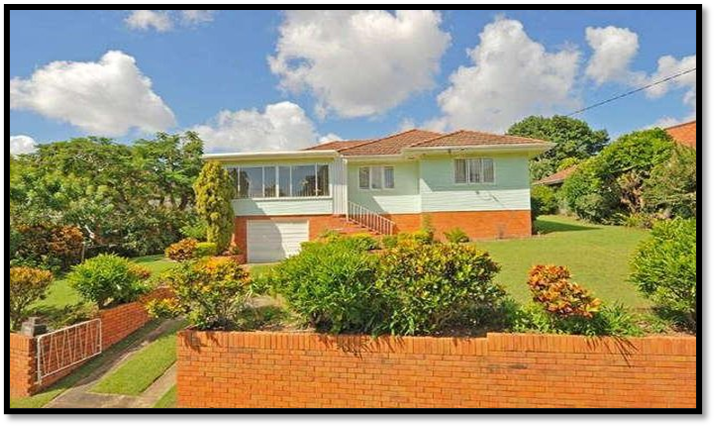 Rewind a decade now, back to 2010 in Brisbane, Tarragindi in fact, to when this property sold for $580,000.
Tarragindi is a great suburb, around 6 kilometres South-West from the Brisbane CBD.
For the purpose of this exercise, let's use some big picture numbers and assume the buyer borrowed the full amount to buy the property.
As you will see below, amazingly, the standard variable interest rate back in 2010 peaked at around 7.8% according to the Reserve Bank of Australia.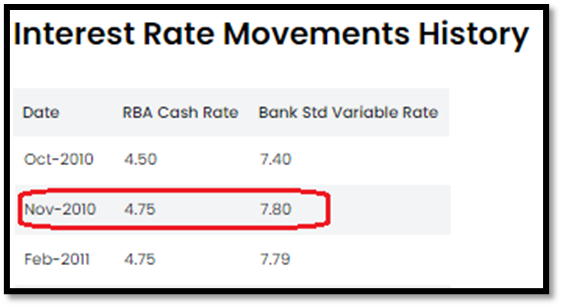 At a variable interest rate of 7.8%, it would equate to a mortgage repayment of $4,185 per month over the term of 30-years.
2020
Now back to the present day, in 2020 this property has been sold once again.
With a rather subdued market in Brisbane over the last decade, it still managed to fetch $745,000.
Interestingly, the numbers today offer a stark contrast.
Variable loan rates are now down to below 2% in some cases, with the average appearing to be around 2.25%.
So, at a variable rate of 2.25%, a monthly mortgage repayment would be substantially less, at $2,858 per month over a 30-year term.
Of course we all know how much interest rates have fallen over the last decade, but most of us don't realise what a difference this makes to the total loan repayments over time.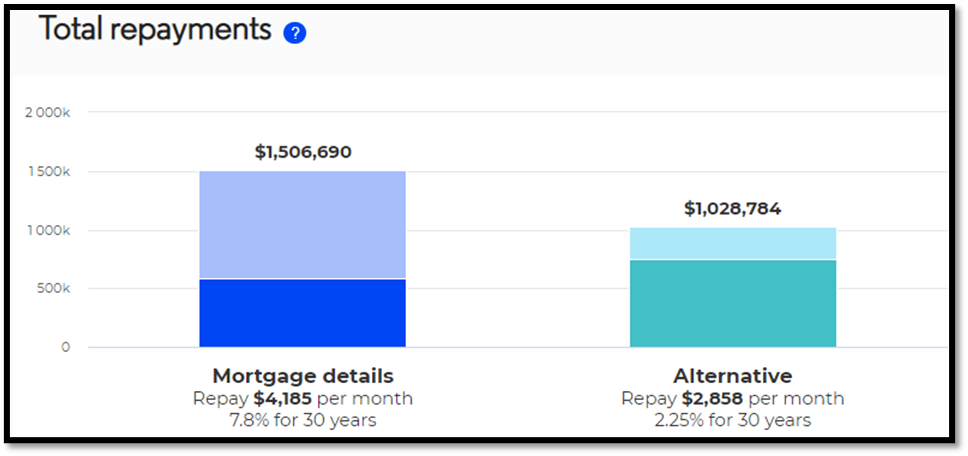 Obviously, the principal (the amount you'd borrow) would be much larger today, but it is difference in the interest repayments that make a huge difference.
Had the interest rates remained at that peak in 2010, over the term of the loan, total interest repaid would have been $926,000, while in 2020 it would be $283,000.
Disclaimer and opportunity
Now I know the detailed readers among us will be wanting to bring to my attention that interest rates slowly decreased over the last decade and that means the first purchaser would be paying far less today also.
But my point here is that there may have never been a better time in recent memory where we have had access to money at such a cheap rate of interest.
Again, getting back to the bigger picture….
The person who purchased this property today in 2020 for $745,000 is paying less…. significantly less than the person who bought the property back in 2010 for $580,000.
And this would have been the case for at least the first half of the last decade as rates gradually declined to where we are today.
For those of us that are in a position to borrow money for a new home, to upgrade their existing residence or maybe invest, there has never been a cheaper time.
I believe it is this primary reason that many of our housing markets are holding firm during these unprecedented times.
Home buyers in particular, with good incomes and steady jobs, are sensing and seizing this opportunity.
In concluding
While it may be difficult to argue there has never been a better time to buy property, there is little argument that there has never been a cheaper time.
Interest rates are at historic lows and every leading economist in the country is suggesting that will not be changing anytime soon.
Buyers will obviously be paying considerably more to buy a property than a decade ago.
Amazing to think though, that despite the higher price tag, their interest bill and repayments could be so much less than what it was in a decade and more ago.
This is what will keep our housing market intact over the short term with the constant and continual uncertainty.
While I would advise against overcommitting and exposing yourself, now is the time to plan and prepare and take advantage of this opportunity.
Recognise the opportunity and then take a step back to plan and prepare to seize it.
So what should you do about this?
Why not get the independent team of property strategists and buyers' agents at Metropole to help level the playing field for you?
We help our clients grow, protect and pass on their wealth through a range of services including:
.....................................................

Brett Warren is a director of Metropole Properties in Brisbane and uses his 18 plus years property investment experience and economics education to advise clients how to build their portfolios.
He is a regular commentator for Michael Yardney's Property Update.
Disclaimer: while due care is taken, the viewpoints expressed by contributors do not necessarily reflect the opinions of Your Investment Property.