Expert Advice with George Raptis 09/05/2016
While we know that the ideal property investment is one that will achieve capital growth over time, it's cash flow which sustains your portfolio until that time.
Of course rental returns help pay the mortgage repayments as well as other costs such as council rates and maintenance.
So the key is to sustain that all-important rental income and maximising your returns while minimising the risk of extended vacancies when you'll have to fund those costs out of your own back pocket.
In my experience, there are ways to minimise these risks and they come in the form of attracting and keeping the best tenants for your rental properties.
1. Looking its best
Before you even advertise the property for rent, you should get plenty of internal and external photos taken of it, but only when it's looking its very best, which can be achieved by:
Cleaning out gutters
Repainting the interior and/or exterior if required
Pruning shrubs and trees
Mowing the lawns
Re-mulching garden beds
2. Repair responsiveness
Just as you keep your car in good condition, so you should your investment property – especially since it's worth a lot more money than your car!
One way to keep worthy tenants is to ensure you attend to any genuine repairs as soon as they're reported.
Not only will maintaining your property make it a more attractive home to current and prospective residents, it will also safeguard its long-term capital value.
3. Appliance appeal
Does your property have a modern kitchen with shiny stainless steel appliances or is it more a time capsule with furnishings dating back to the seventies?
Once considered luxury items, things like dishwashers and air conditioners are now perceived as everyday essentials.
Installing quality light fittings and window furnishings, as well as the extra comforts we look for in a property, will keep your tenants, and your bank account, happy.
4. Don't forget the outside
It's vitally important to remember that first impressions count and usually that is from the outside of your rental property when tenants first arrive for an inspection.
Although your tenants are ultimately responsible for the gardens while living in the property, you never have a second chance at making that good first impression when they initially inspect your property .
5. Value adding
Small refurbishments and improvements can be a profitable way to boost your rental yield and long-term tenant prospects.
The key, however, is to avoid over-capitalising and focus on aesthetic improvements, such as a fresh coat of paint, that will also increase the capital value of your asset.
6. The law and you
It's a fact that there is a raft of legislation that governs the ownership of rental properties.
What that means is it can cost you a lot of time and money if you fail to comply with the requirements outlined in your state's residential tenancy legislation, which is where having a professional property manager can help reduce these risks.
Failing to adhere to safety laws around things like smoke detectors and pool fences not only attracts hefty fines, it could also mean your property sits vacant while you take the necessary steps to address any breaches.
7. Understand your market
When something causes an imbalance in the supply/demand matrix across different rental markets, you'll often see vacancy rates creep up into the three or four per cent- plus range, or tighten considerably, depending which way the scales go.
You must know what's happening in your market in order to meet rental price expectations.
While you don't want to undersell your rental property, you don't want to alienate potential tenants by asking an excessive price either and it sits vacant for an extend period of time.
So it's important to listen to the suggestions of your property manager who should have a good feel for what's going on in the marketplace
8. Reasonable rent
This isn't just about pricing according to market expectation when relisting your property, it's also about carefully considering any potential rent reviews.
Investors have the legal right to reasonably increase the weekly rent on your asset in line with inflation and other factors, but sometimes you need to weigh up whether an extra $5 or so per week is worth possibly losing good tenants.
However, it's equally important to ensure your property's rent remains in-line with the market.
9. A question of pets
As a property investor you want to minimise any potential damage to your investment, so it's understandable that many landlords stipulate a "no pets" policy when marketing their asset.
However, when you consider that around 63 per cent of all Australian households own a pet of some kind, you can see how discriminating against our four legged friends could significantly reduce your potential tenant pool.
10. Communication is key
Engaging a professional property manager as the middle person between yourself and your tenants can greatly improve communication, and outcomes, between all parties.
Effective communication is essential to ensure any concerns are addressed before they escalate into a potential tribunal appearance or a tenant decides to move on to greener pastures and you're left with an empty investment property.
...............................................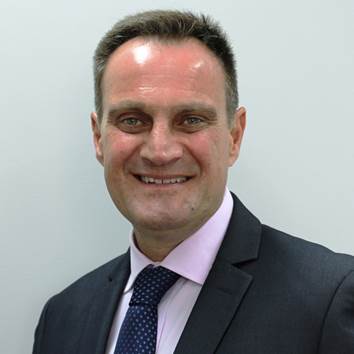 George Raptis is Director of Metropole Property Strategists in Sydney. He shares his 27 years of experience in the property industry as a licensed estate agent and active property investor to help create wealth for his clients.
He is a regular commentator for Michael Yardney's Property Update.
Read more Expert Advice from George here!
Disclaimer: while due care is taken, the viewpoints expressed by contributors do not necessarily reflect the opinions of Your Investment Property.